October 19, 2016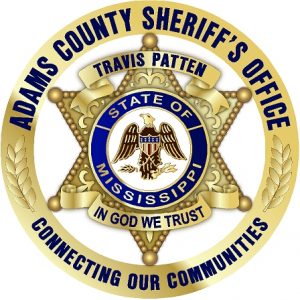 To: 2016 Fall Applicants
The Adams County Sheriff's Office will start training for Part-Time/Reserve Officers on November 21, 2016 at the Southwest Regional Mississippi Training Academy.  Tuition for Part-Time/Reserve Officers training is $350.00.
Mississippi Minimum Standards and Training Act require that Part-Time/Reserve/Auxiliary Law Enforcement Officers receive certification by successfully completing a Basic 200 Hour minimum course of instruction in practical law enforcement.  Application for certification and agency background investigation review, Parts I, II, and III.  In addition, students will be required to submit a completed medical examination form prior to being accepted for enrollment.  Enclosed is a copy of the form.  Please make arrangements with your family physician or health clinic to complete this portion of the application.
Applicants are required to pass at least 50% of the entry physical fitness test at the beginning of the class and have a 70% level to graduate from the program.  A copy of the minimum physical fitness testing requirements as promulgated by the Standards and Training Board.
Applicants are also required to successfully pass an emergency vehicle driving portion as well as the firearms training/qualifications portion of the certification course to remain in the class.
Classes will be on Monday, Tuesday, and Thursday from 6 p.m. to 10 p.m. and on Saturdays from 8 a.m. to 5 p.m.  The Director of Training Reserve the right to change the dates and specific classes subject to the instructor and weather changes.
Students will be expected to dress appropriately by wearing khaki BTU type pants and a navy blue shirt.  You will also be required to bring a three ring binder notebook (large) to class.
Entrance P.T. Test  will be Saturday, November 19, 2016 at 7 a.m. at Natchez High School Track Field.  YOU MUST BE PRESENT. For further information, contact Jackie Posey at 601-492-9840 or email [email protected].