One of the main objectives for the Adams County Sheriff's Office is to not only protect the community it serves, but to also be a recognizable, proactive organization within the neighborhoods and towns/cities in Adams County.  With our officers openly offering support and protection at events year-round, the real rewards for our service are felt in each hug, handshake and word of thanks.  By combining the professional training of ACSO officers and the appreciation and continued support of our neighbors and community, we are working as a team to make Adams County a safe place for families with a bright future ahead of them.
Make sure to check this page often to see where we've been and who we've seen out and about!  You never know where we'll be!!!!!!!!
A Day of Service with our Keepers of the Command Junior Deputies!!!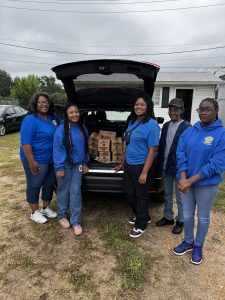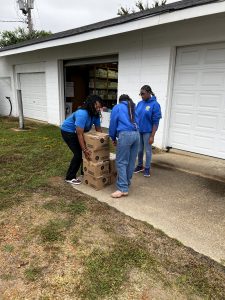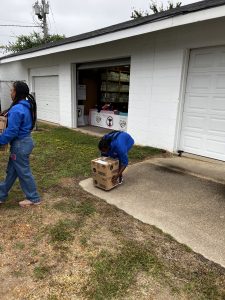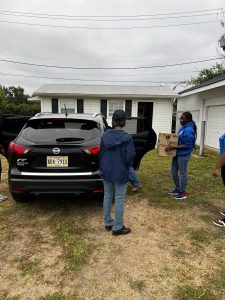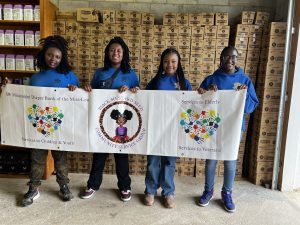 2023 National Night Out!!!
National Night Out was a huge success! Now, we personally didn't send out any invites because every year anyone who wants to participate can and just show up as we prepare to go throughout our communities. We want thank everyone for their participation and love shown to make this National Night Out extremely special! We love our citizens and communities we serve! We truly enjoyed everyone and everything! The smiles, laughter, food, and atmosphere was absolutely amazing!!! Thank you Adams County for a beautiful evening!!!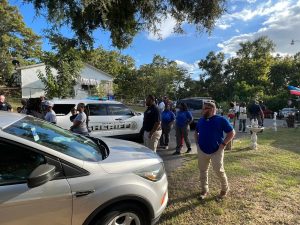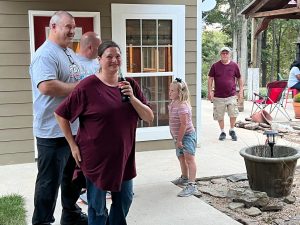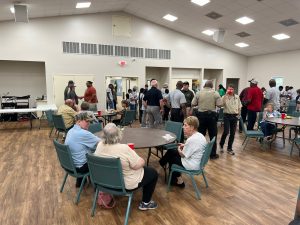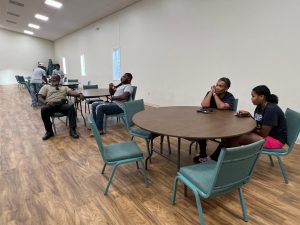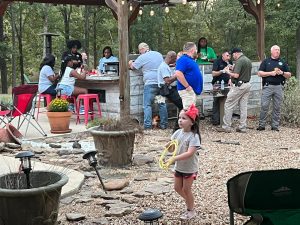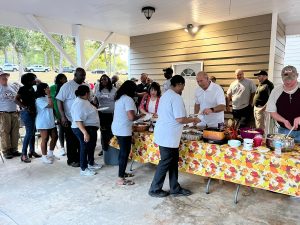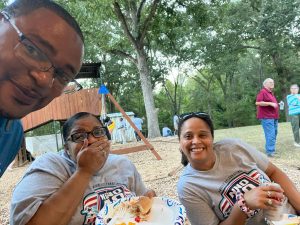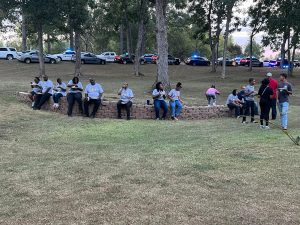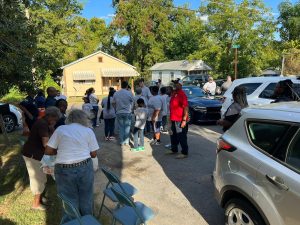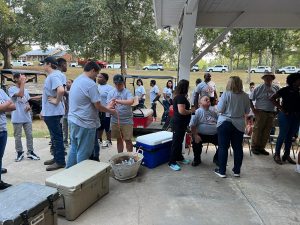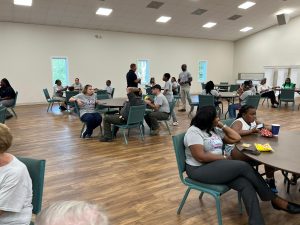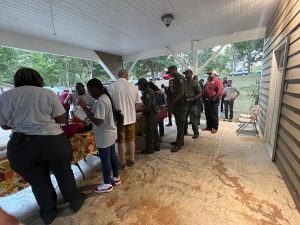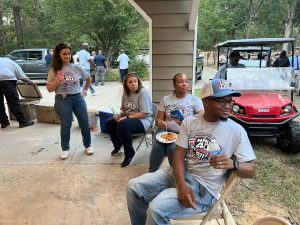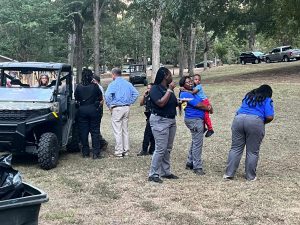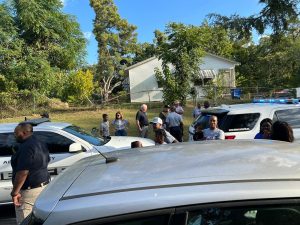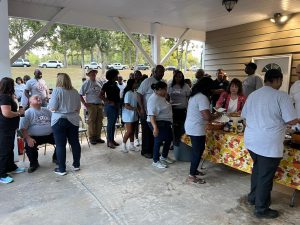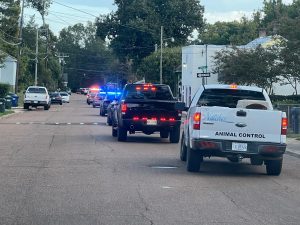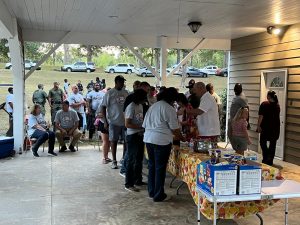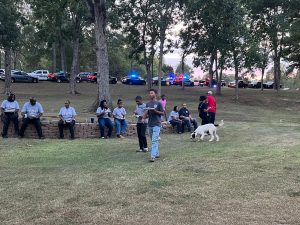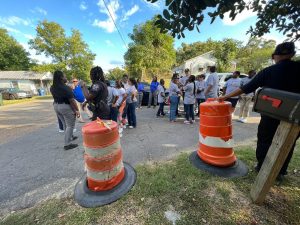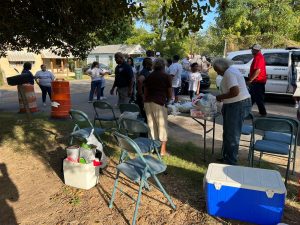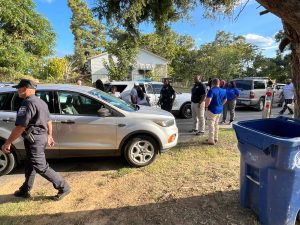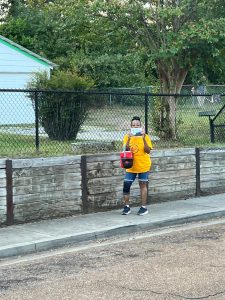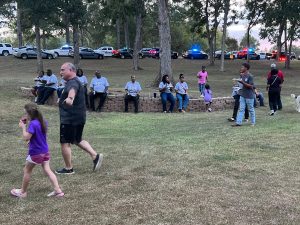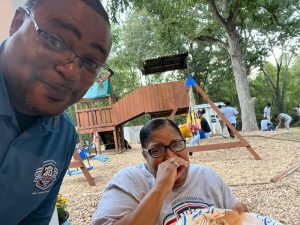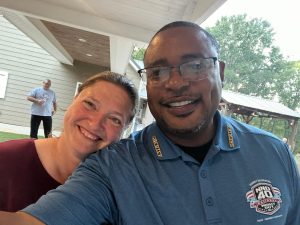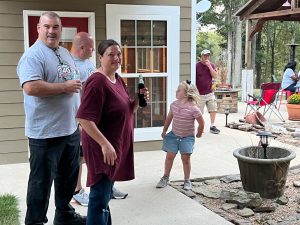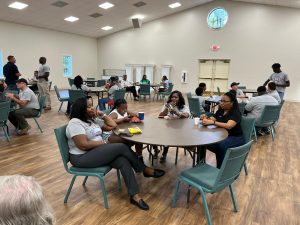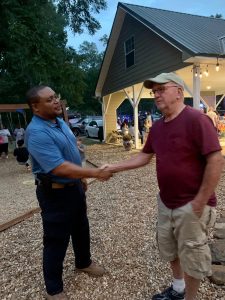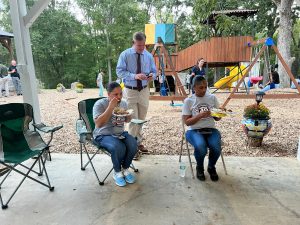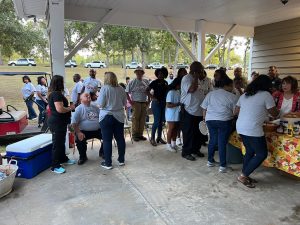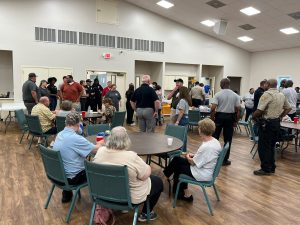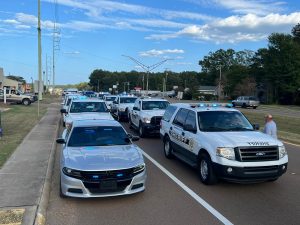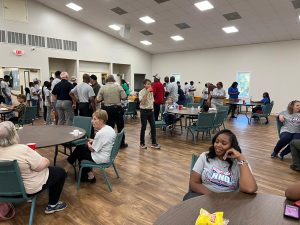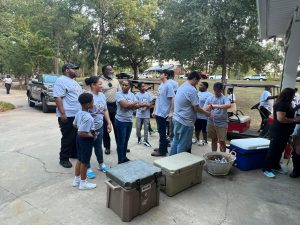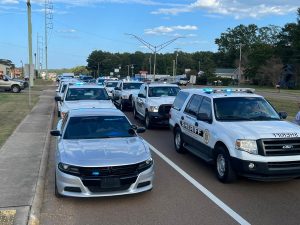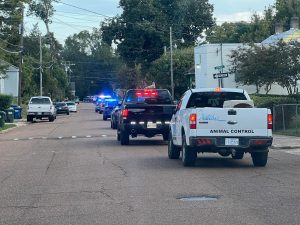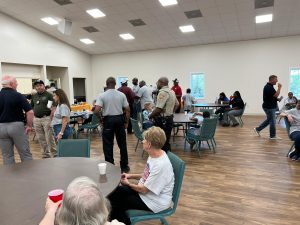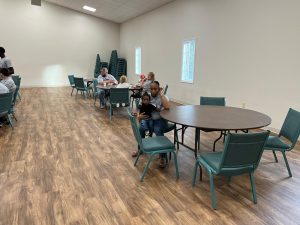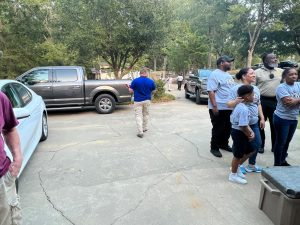 Future Aviators!!! Our Cadets are exploring their options at the Natchez-Adams County Airport at their soon to open Flight School!!! Keep up the magnificent work Cadets!!!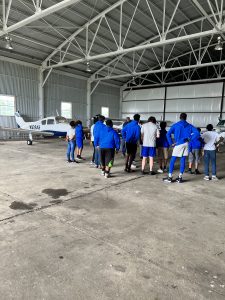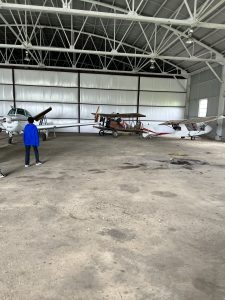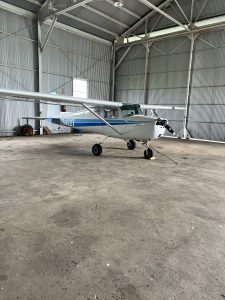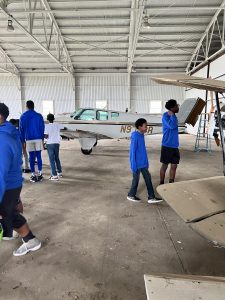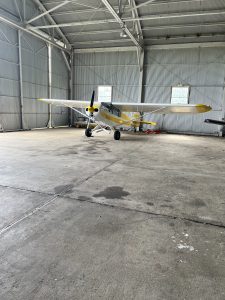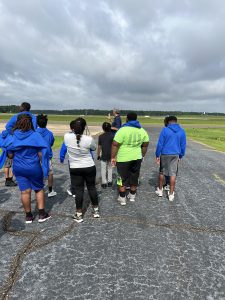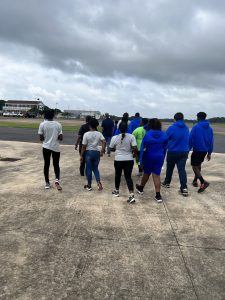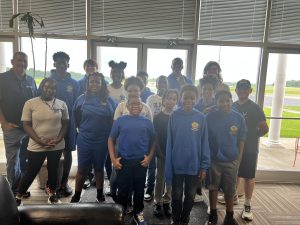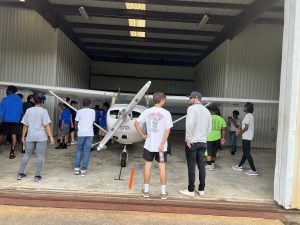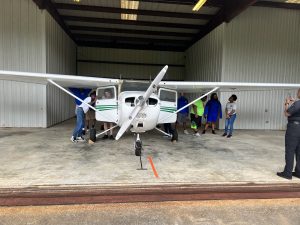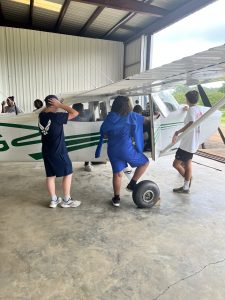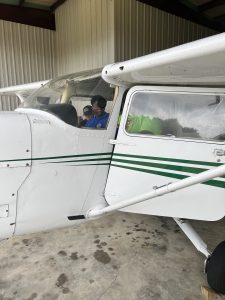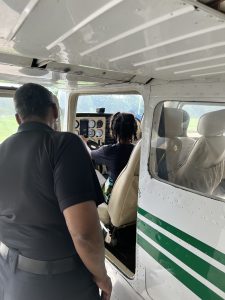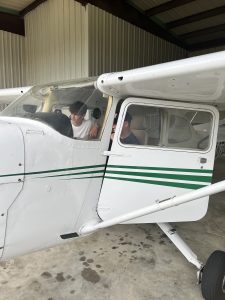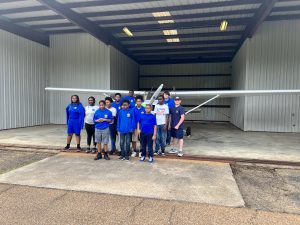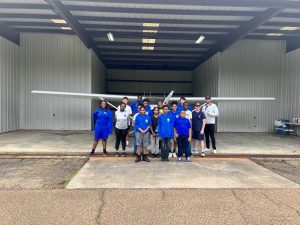 Junior Cadets Training with our Special Operations Group!!!!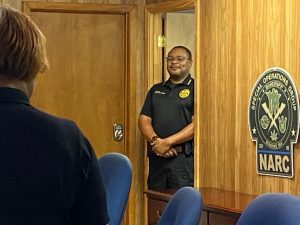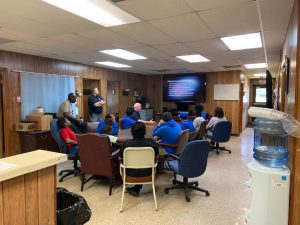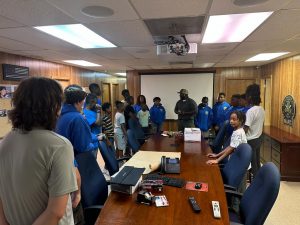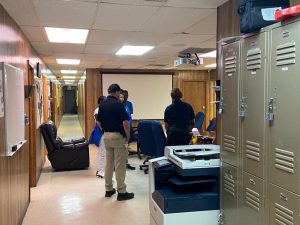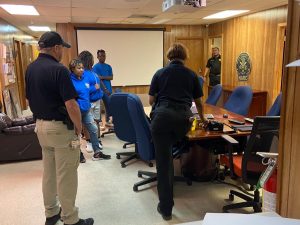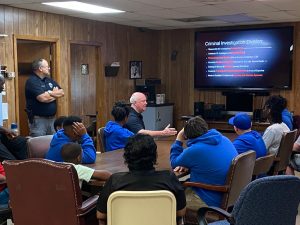 LEGO Engineering Competition!!!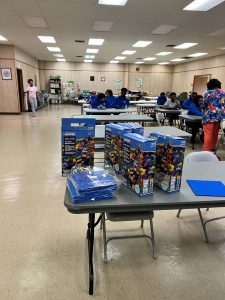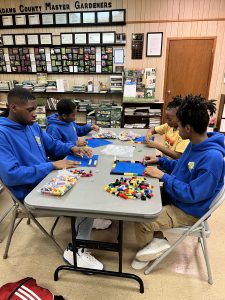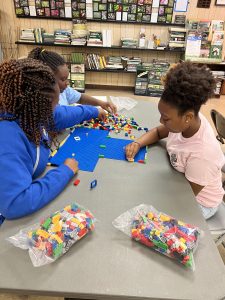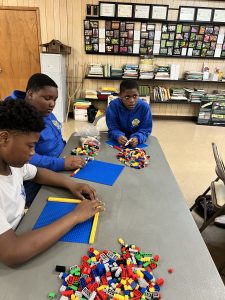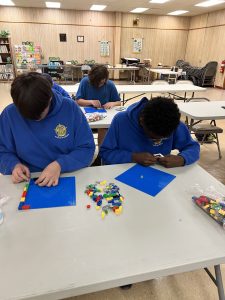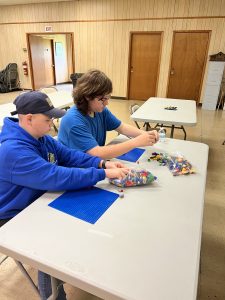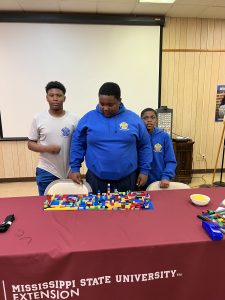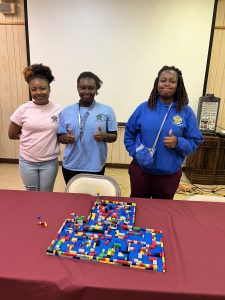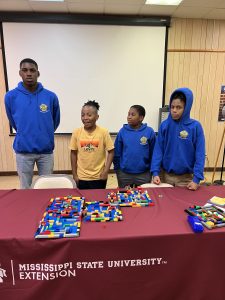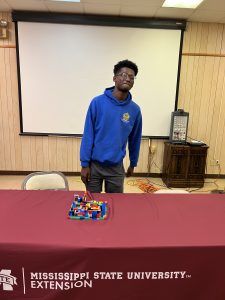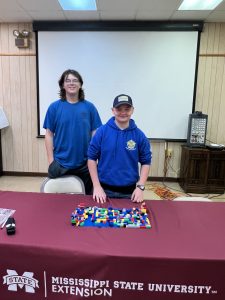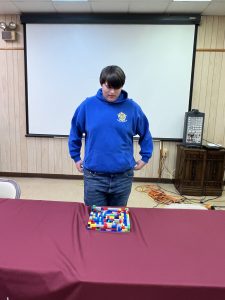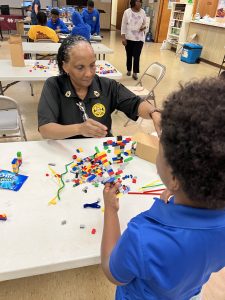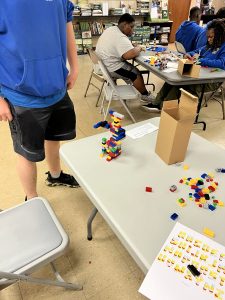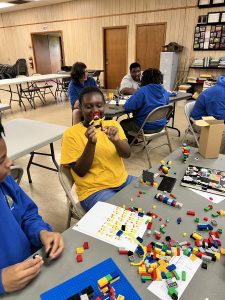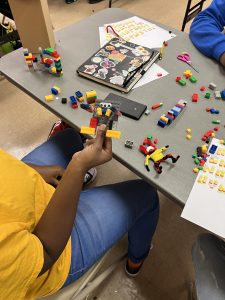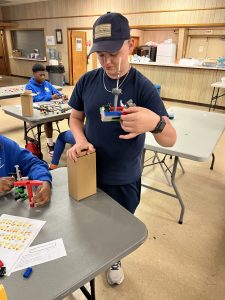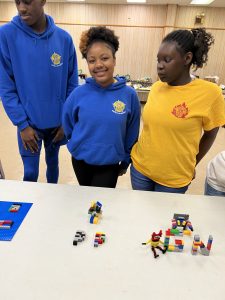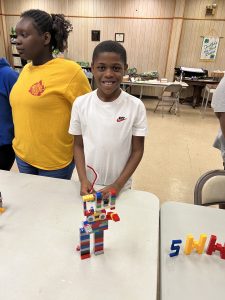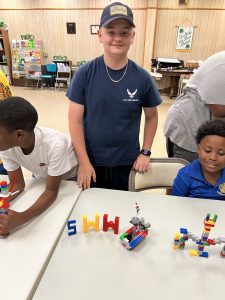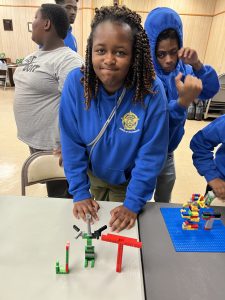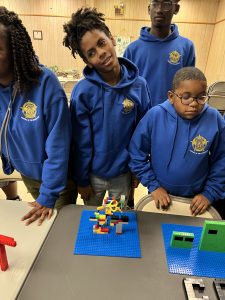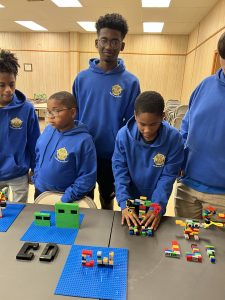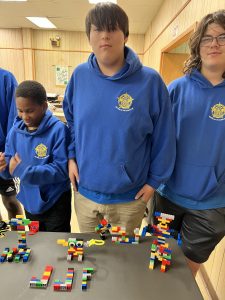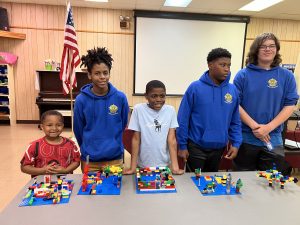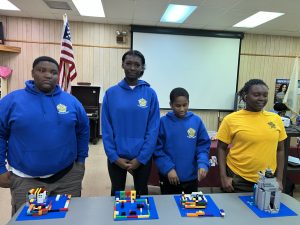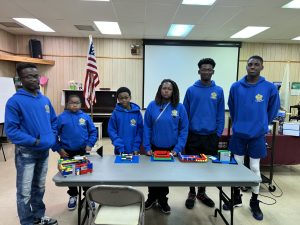 Junior Cadets Giving Back To The Community!

2023 West Primary Elementary Safety Day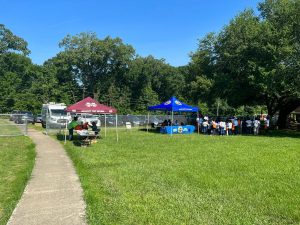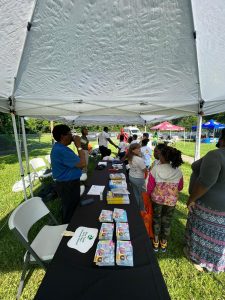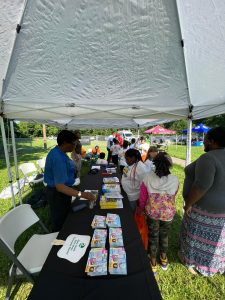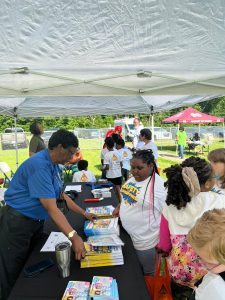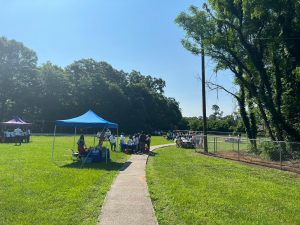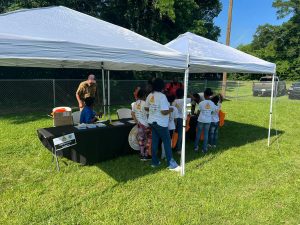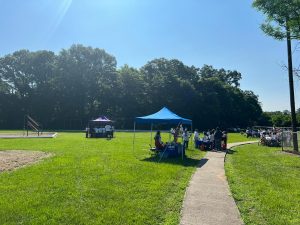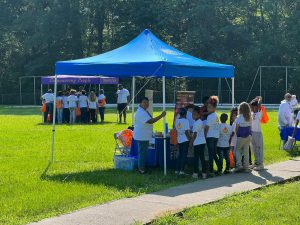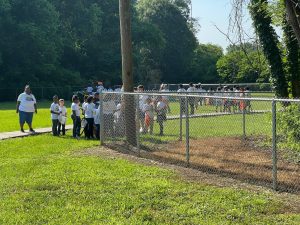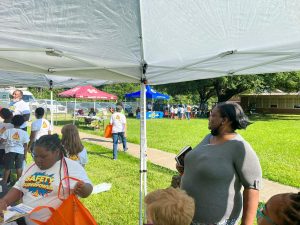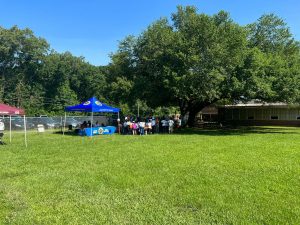 2023 Torch Run
2023 Relay For Life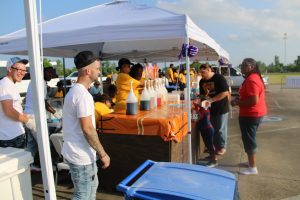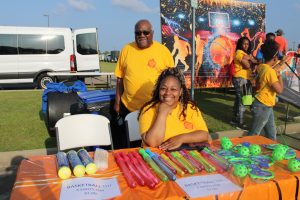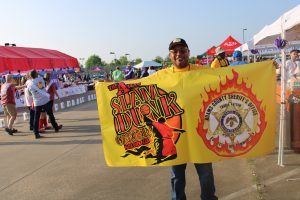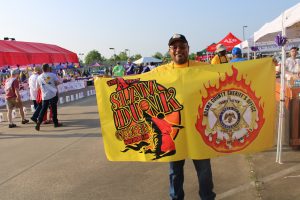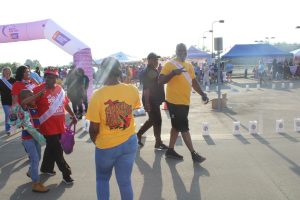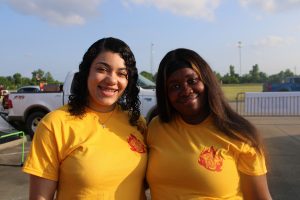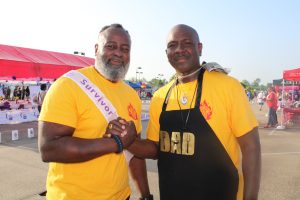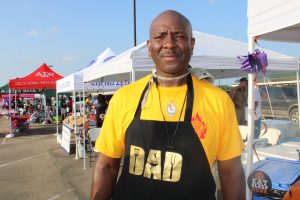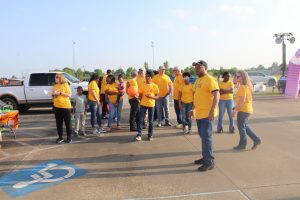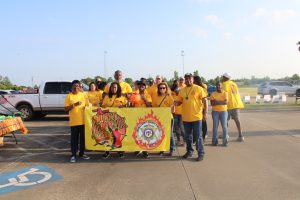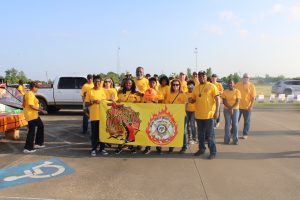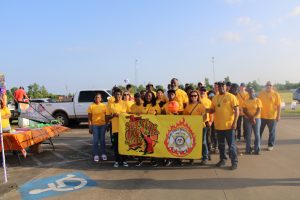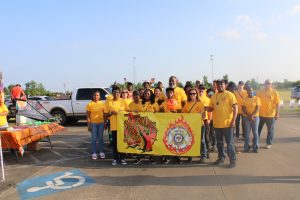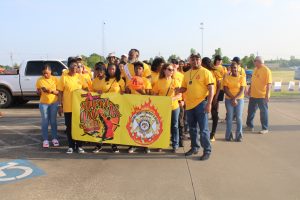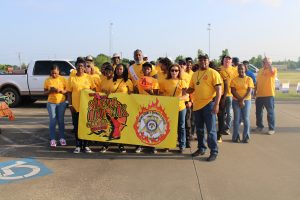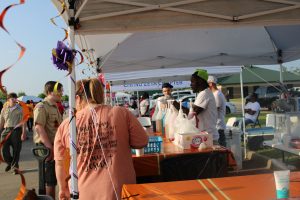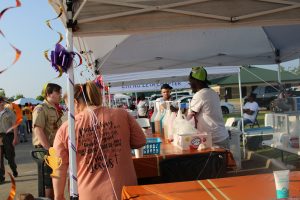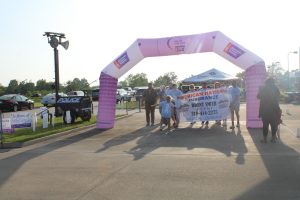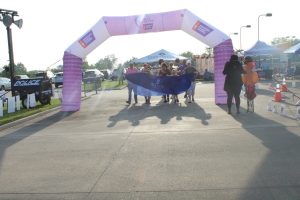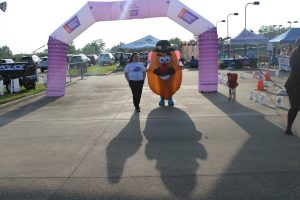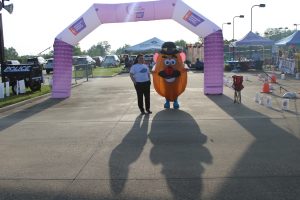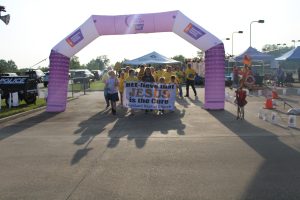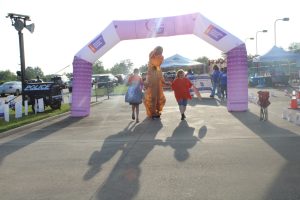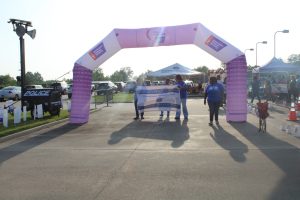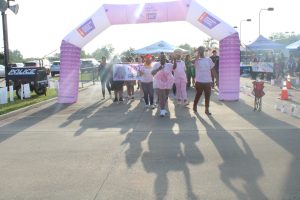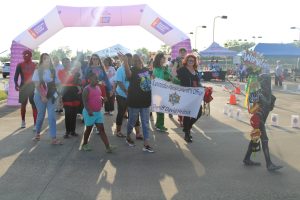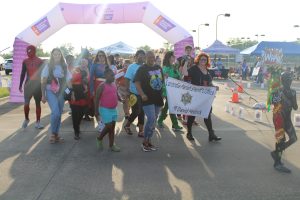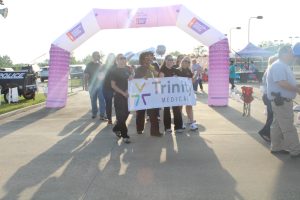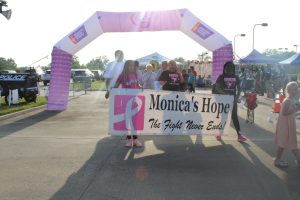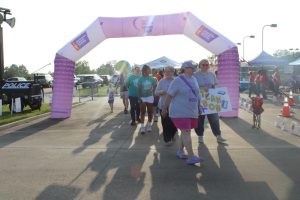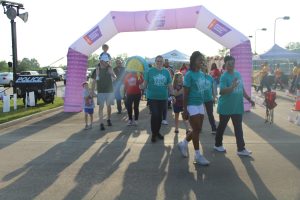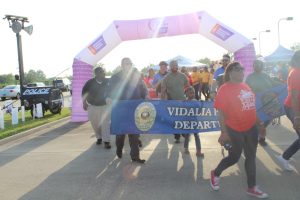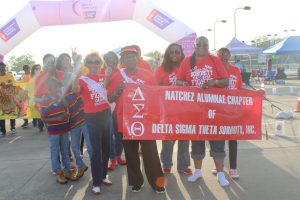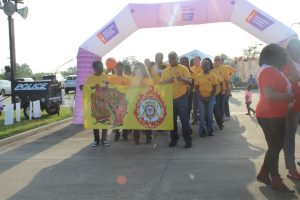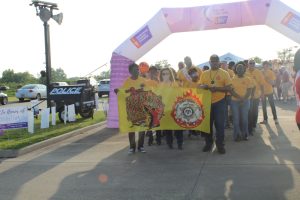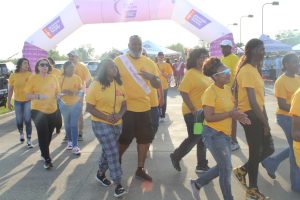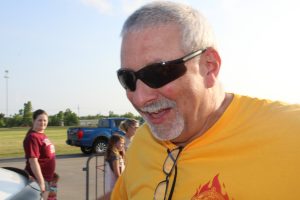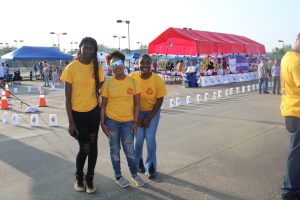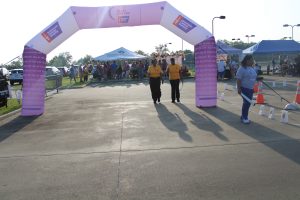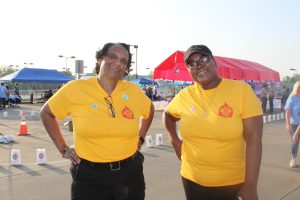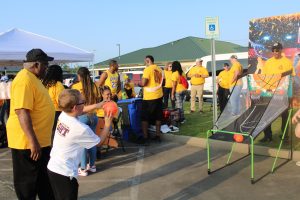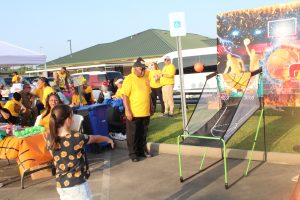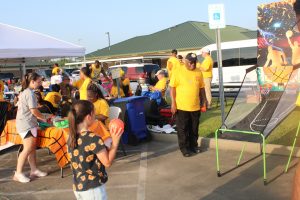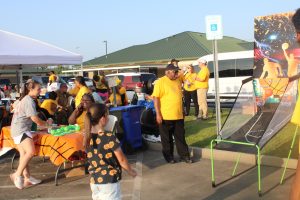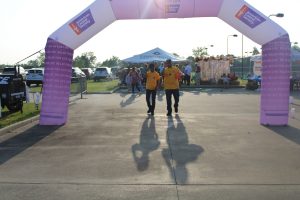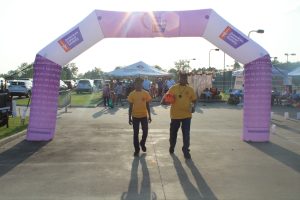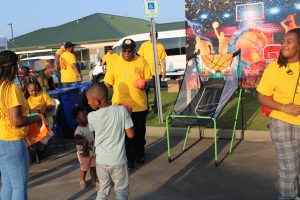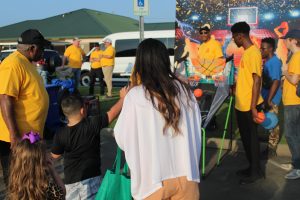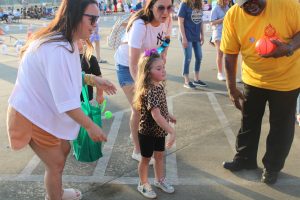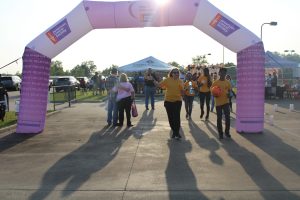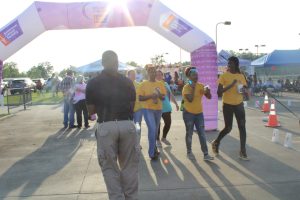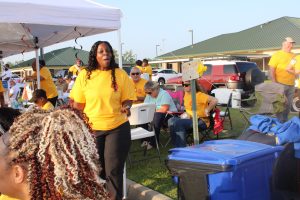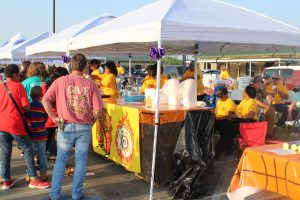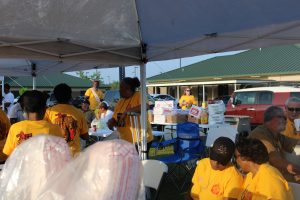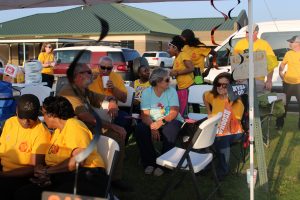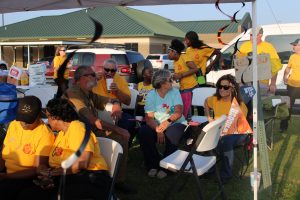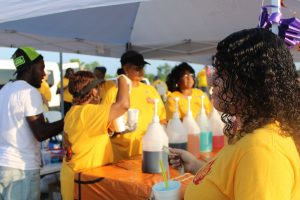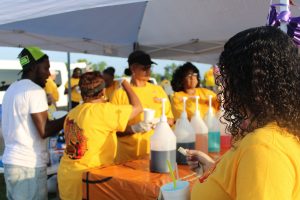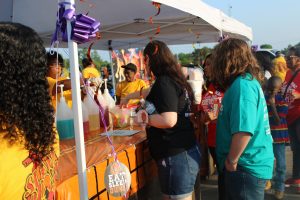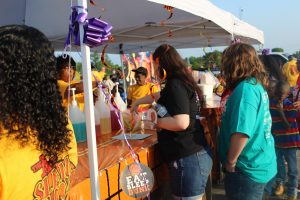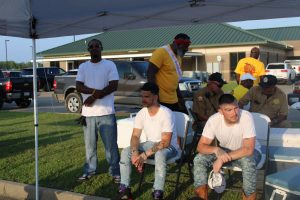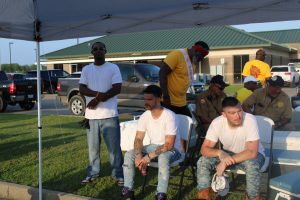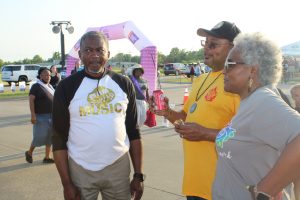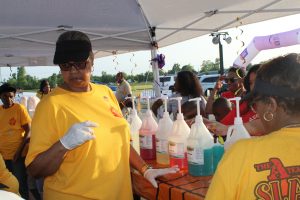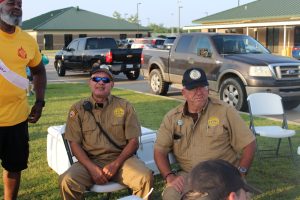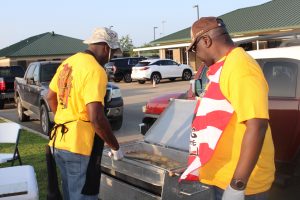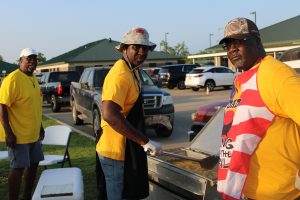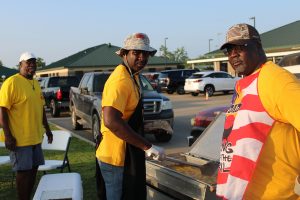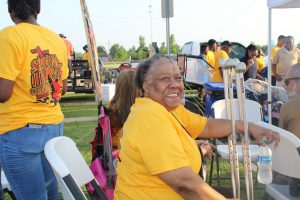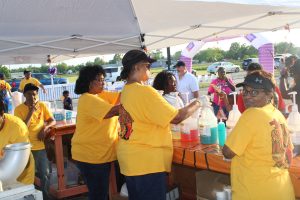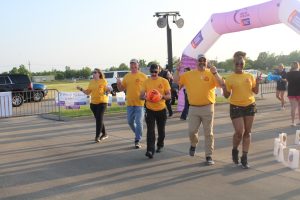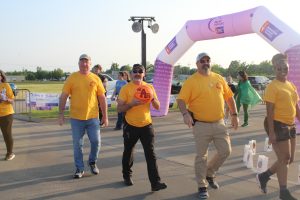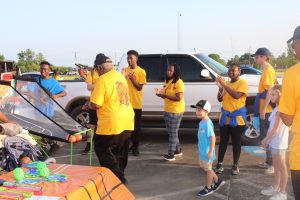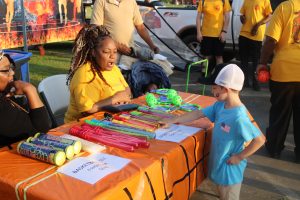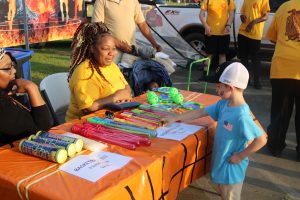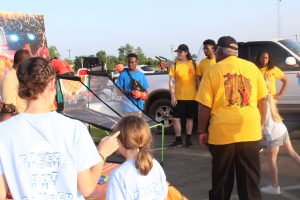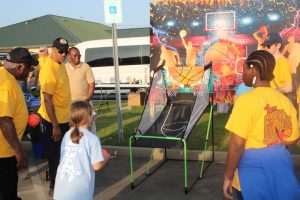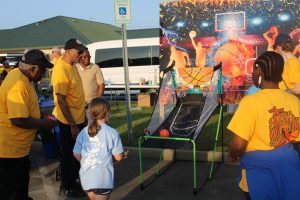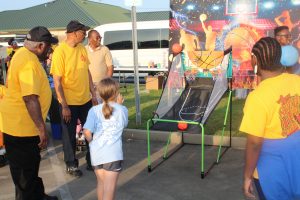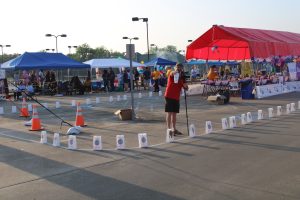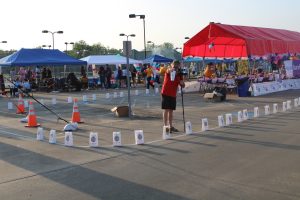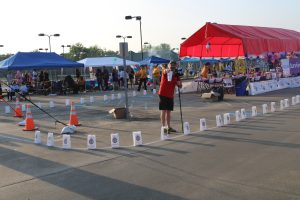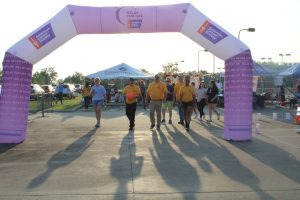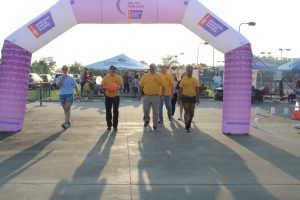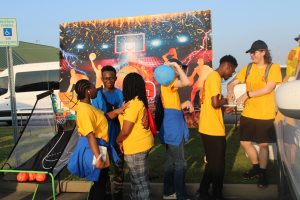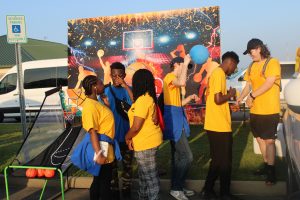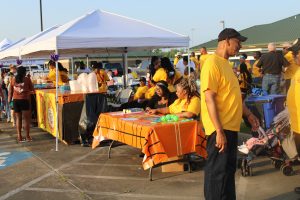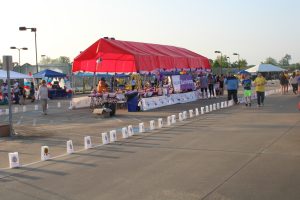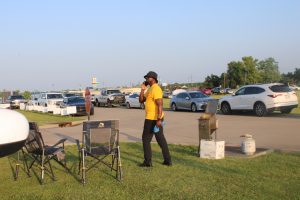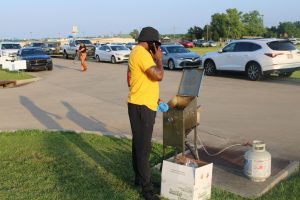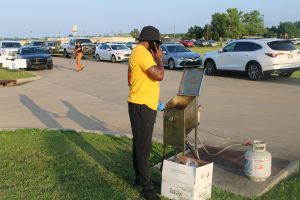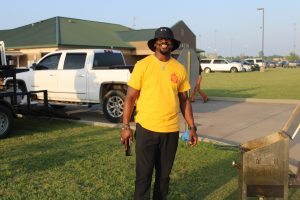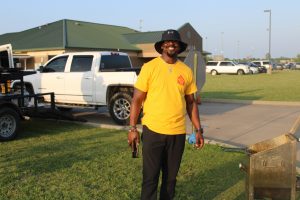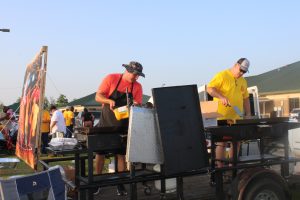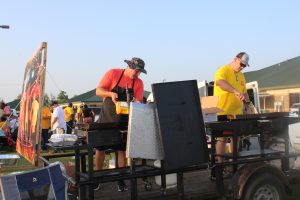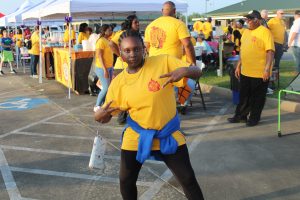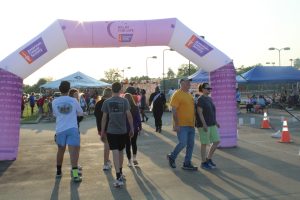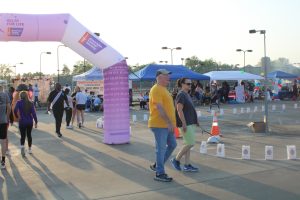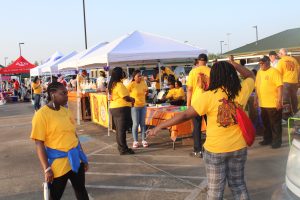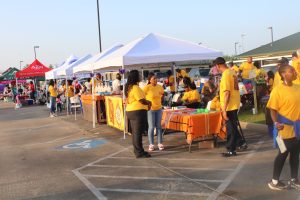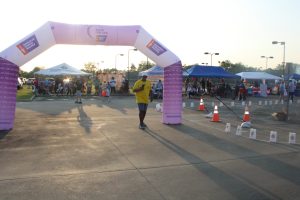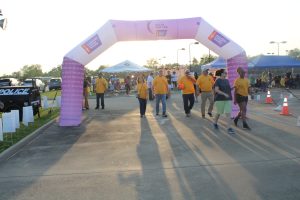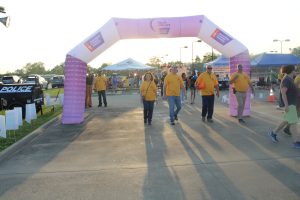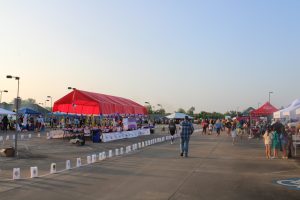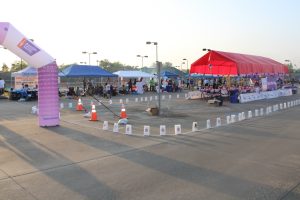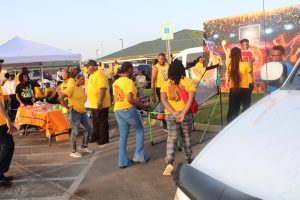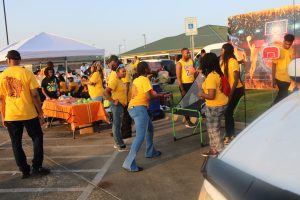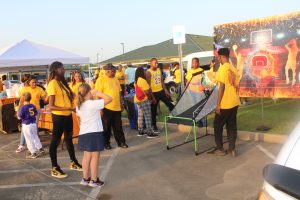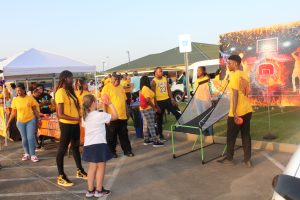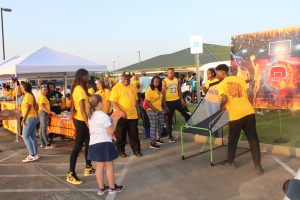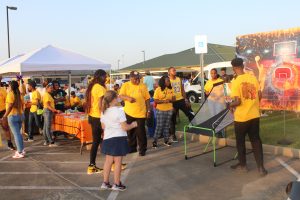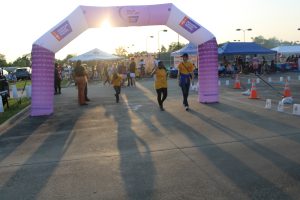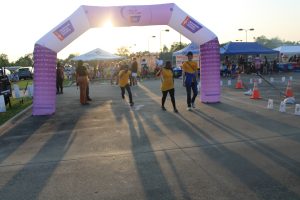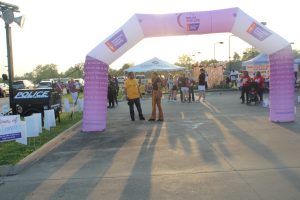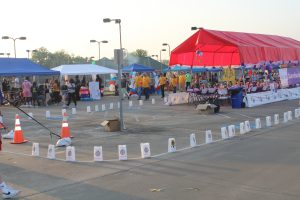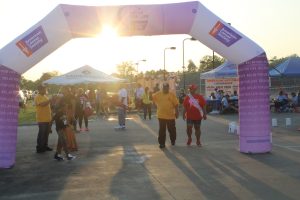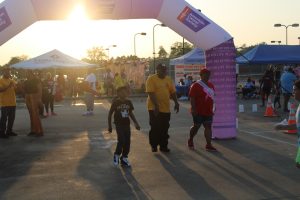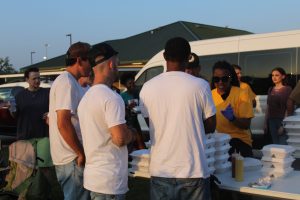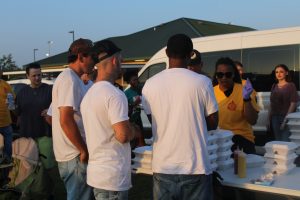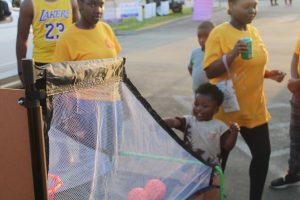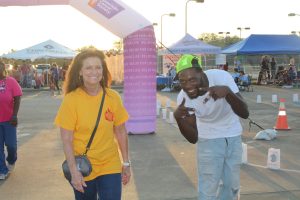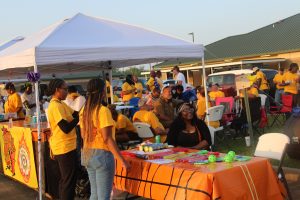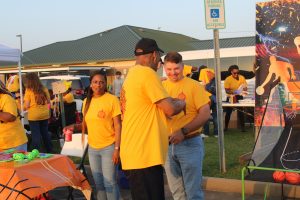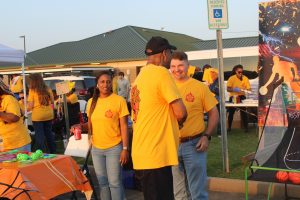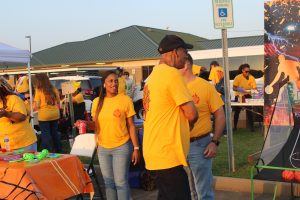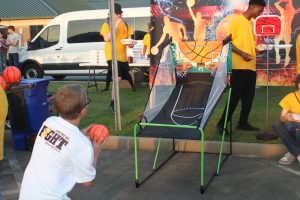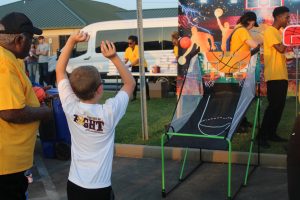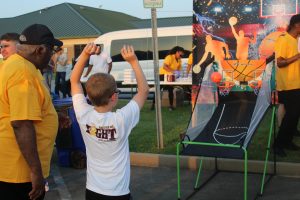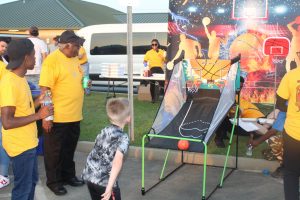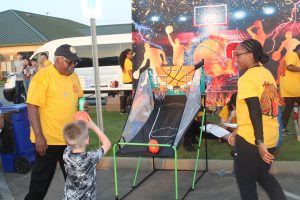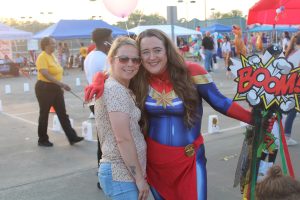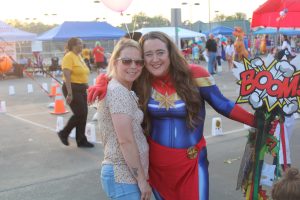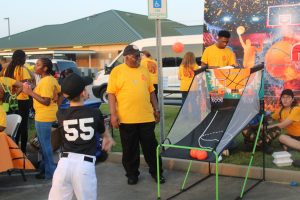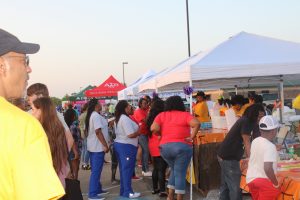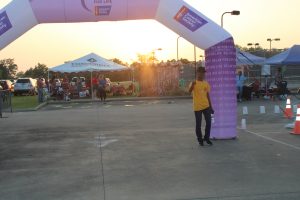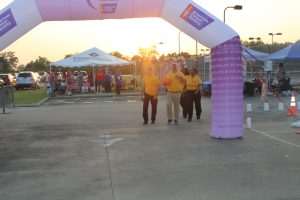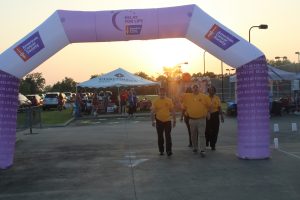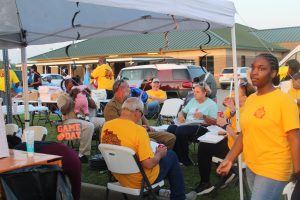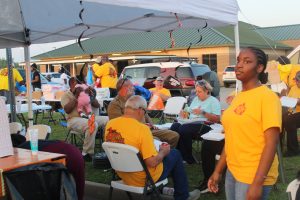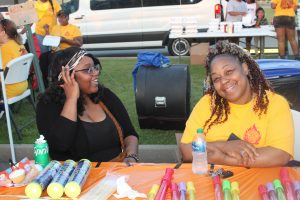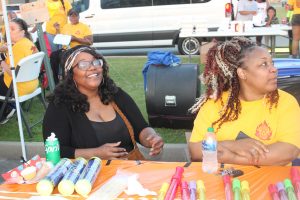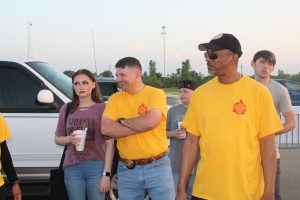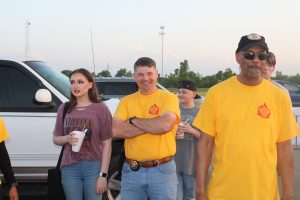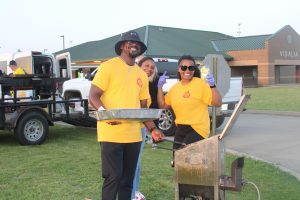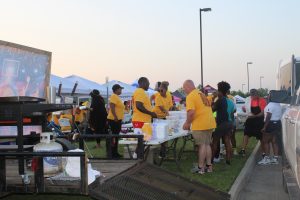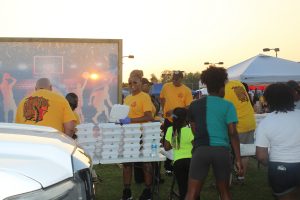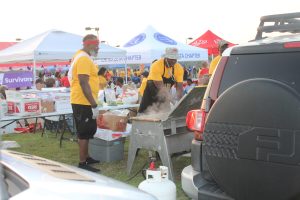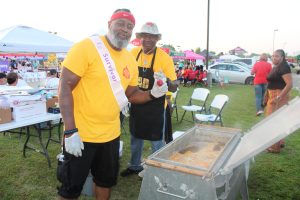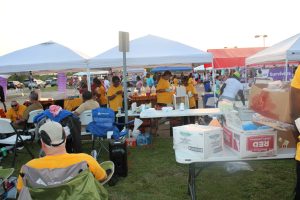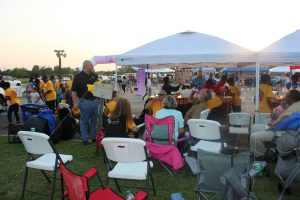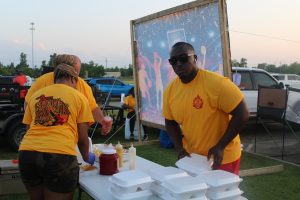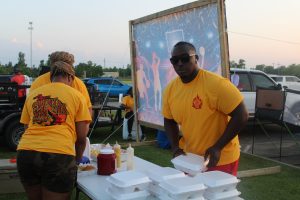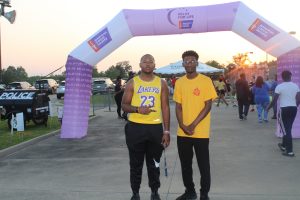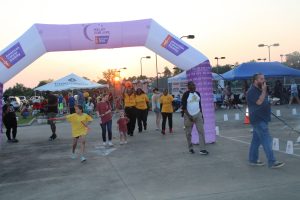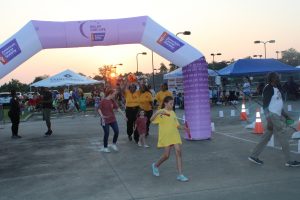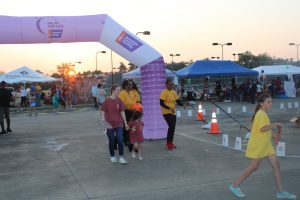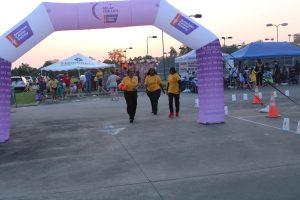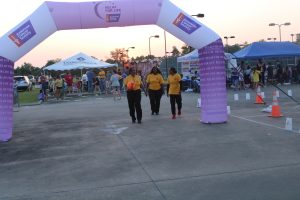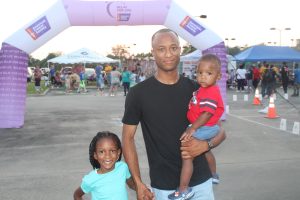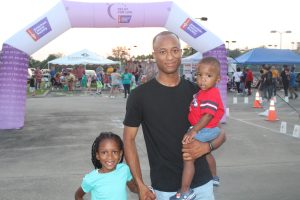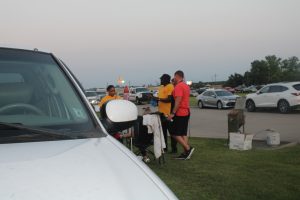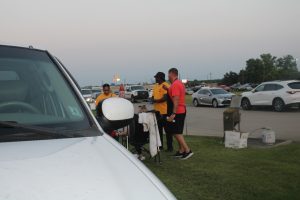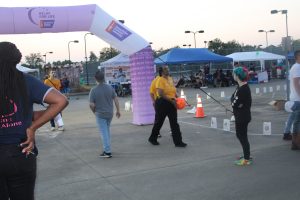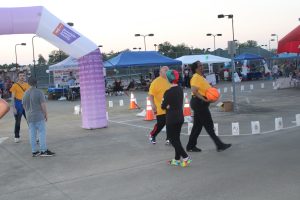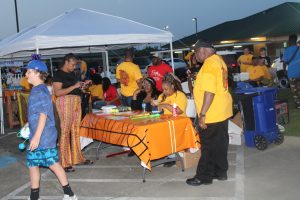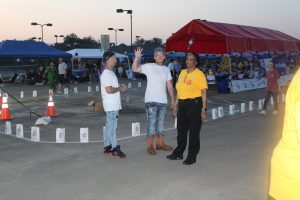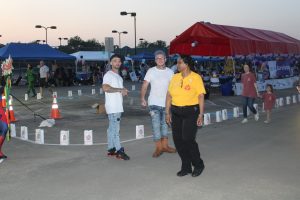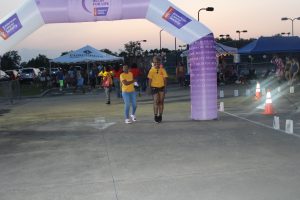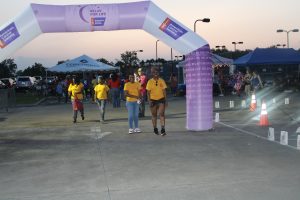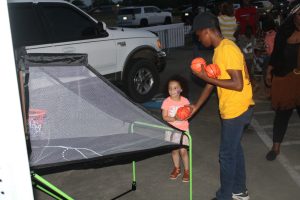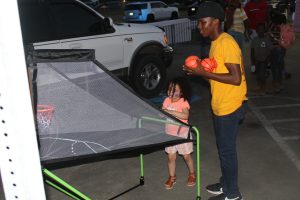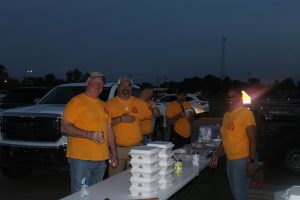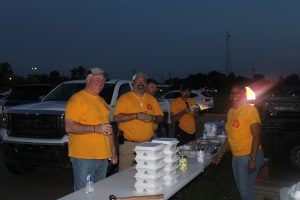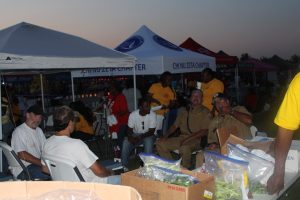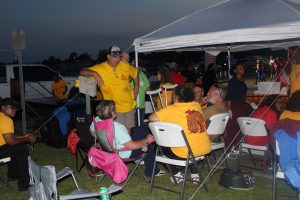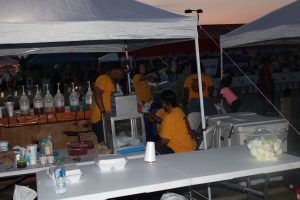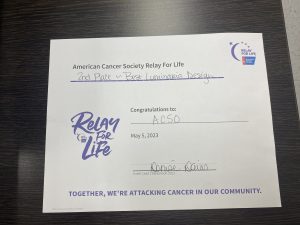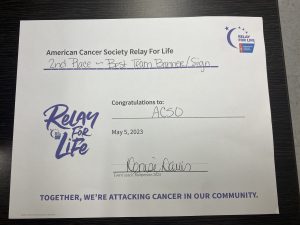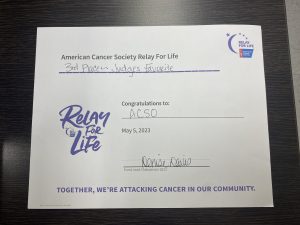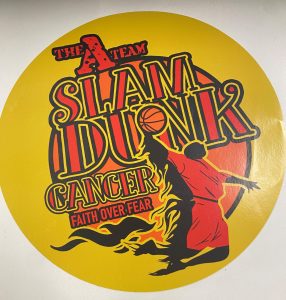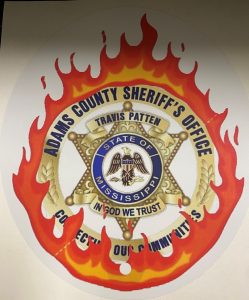 Wayne Rabb Deputy Sheriff Memorial Rodeo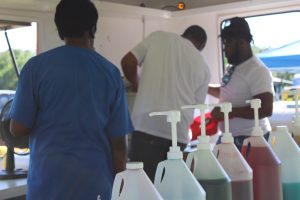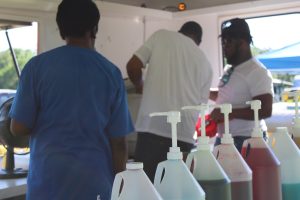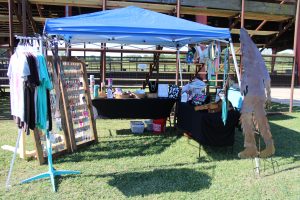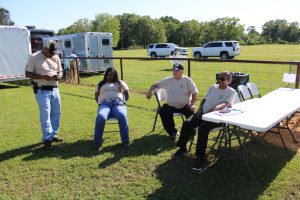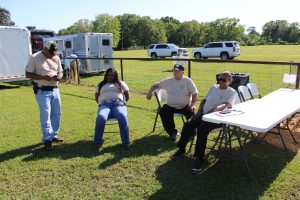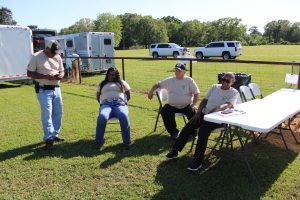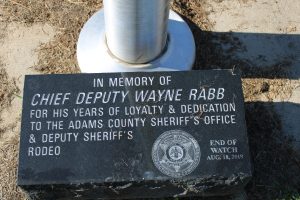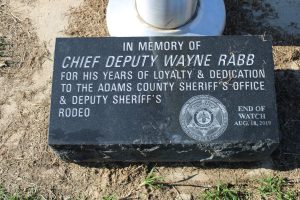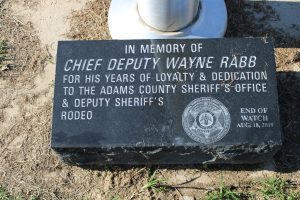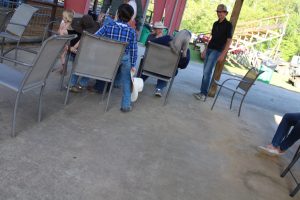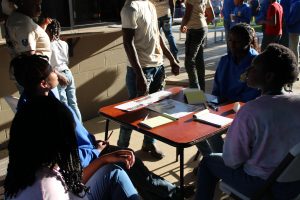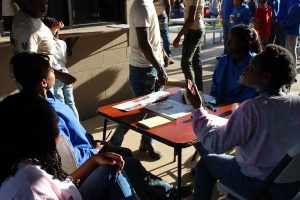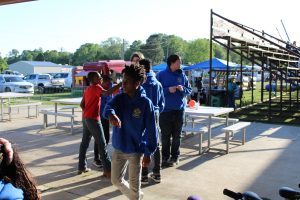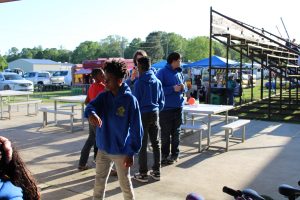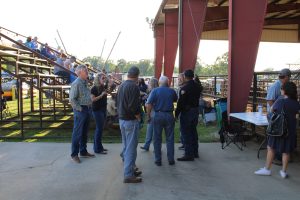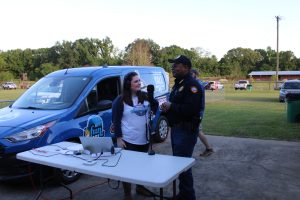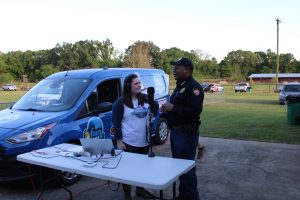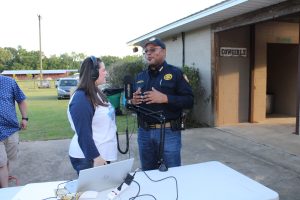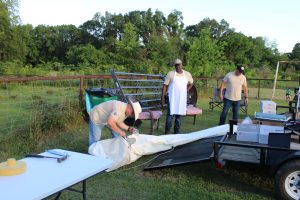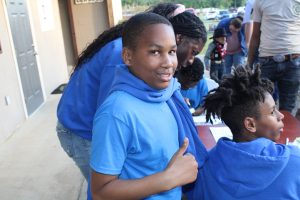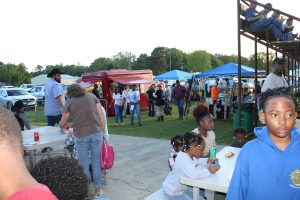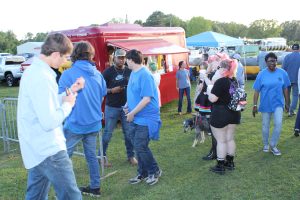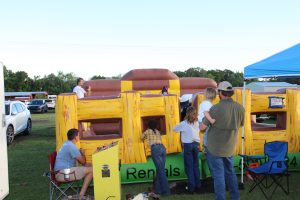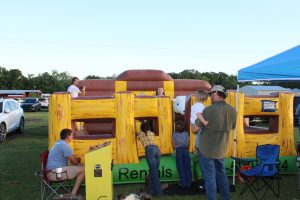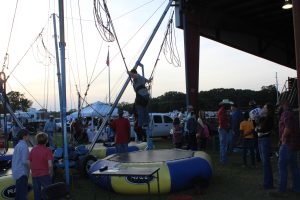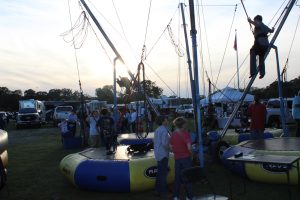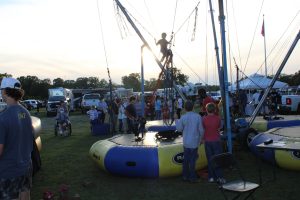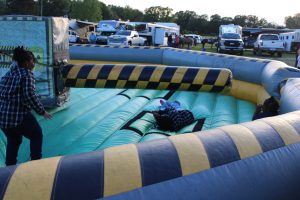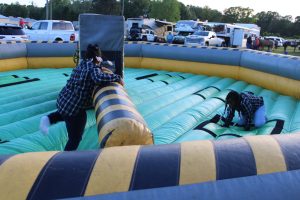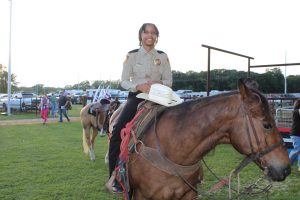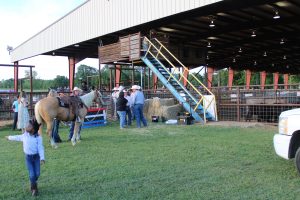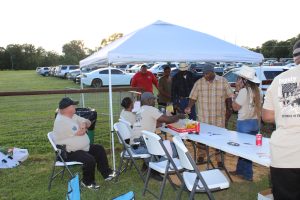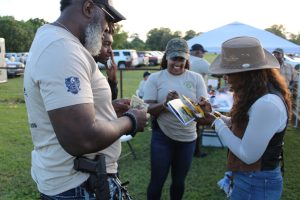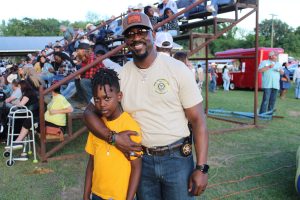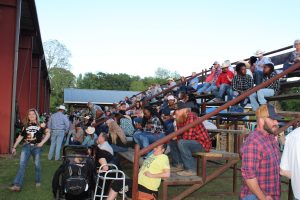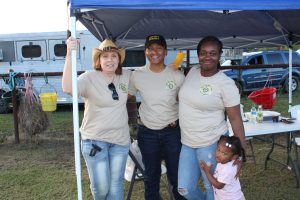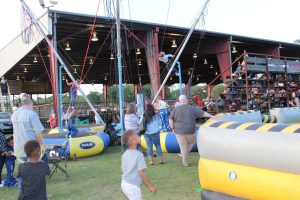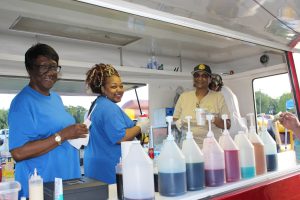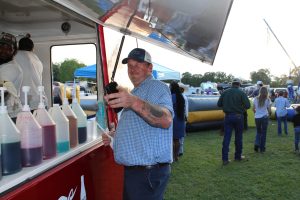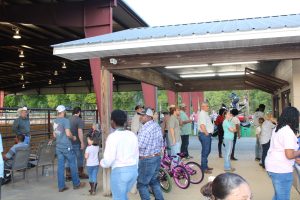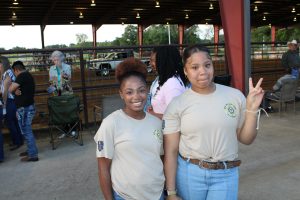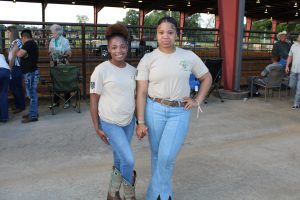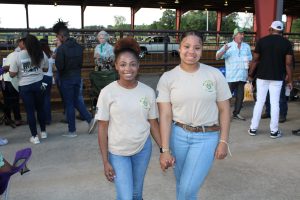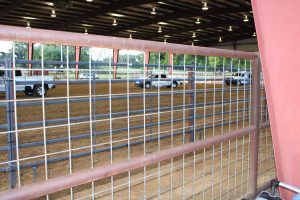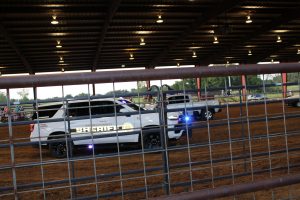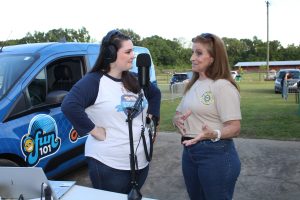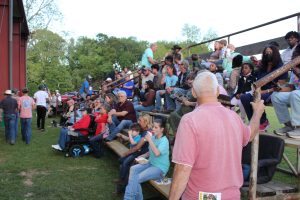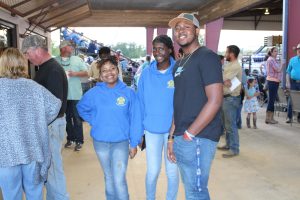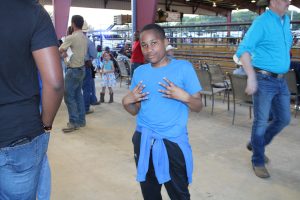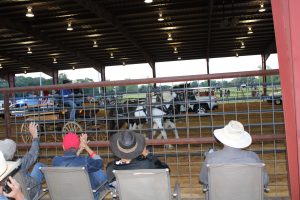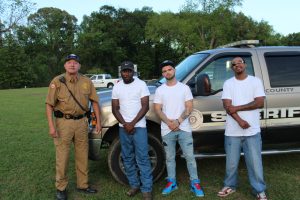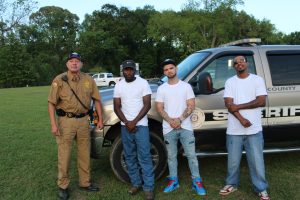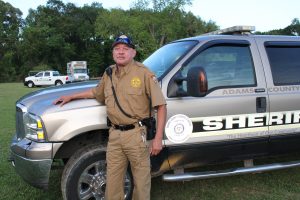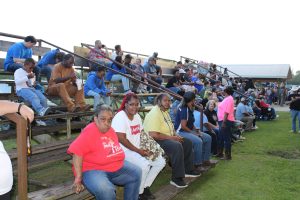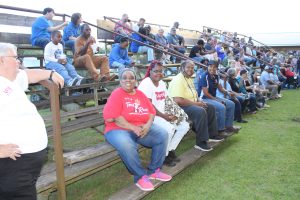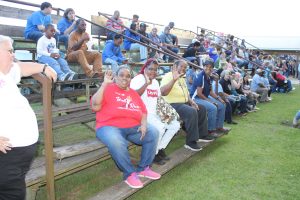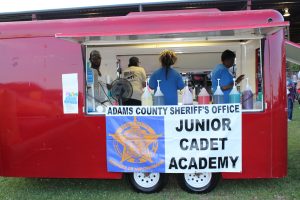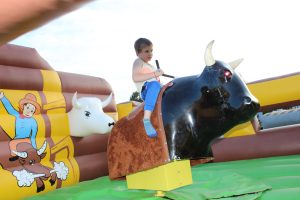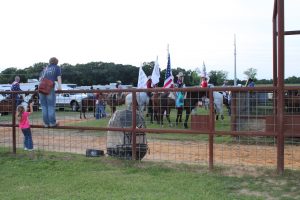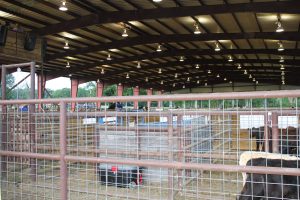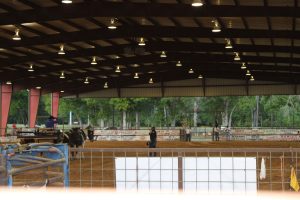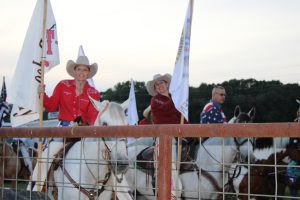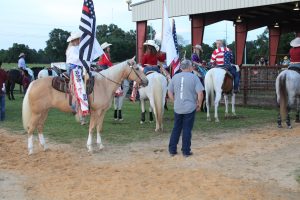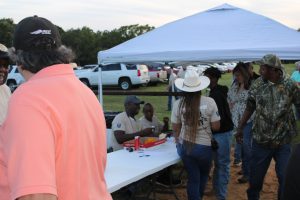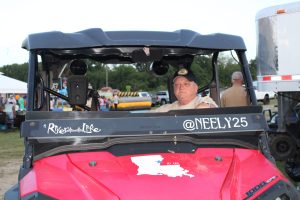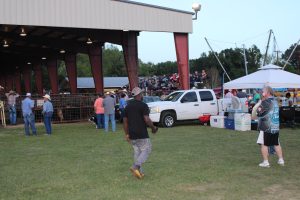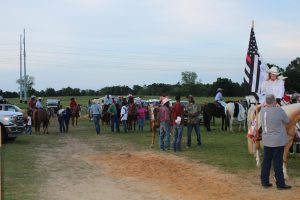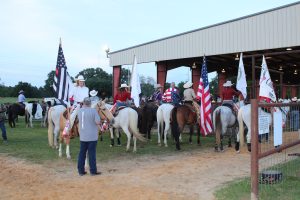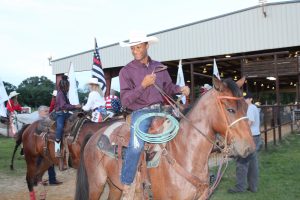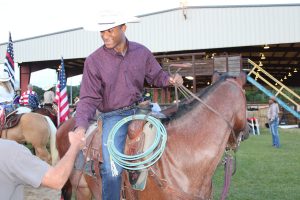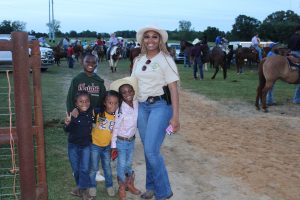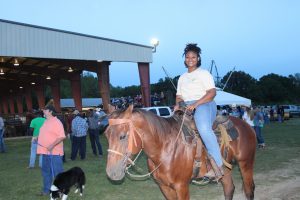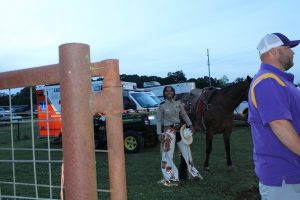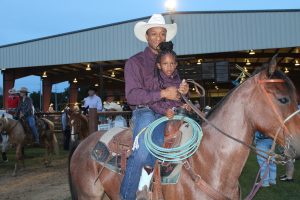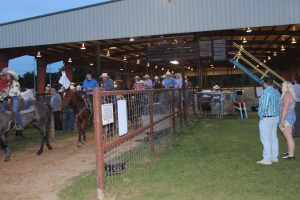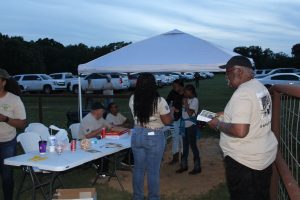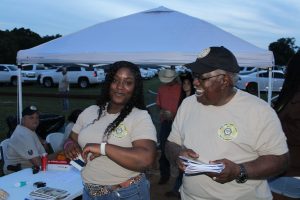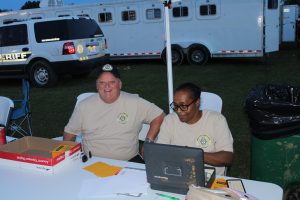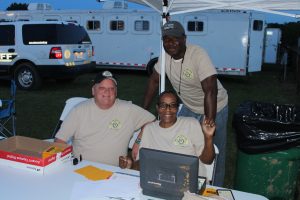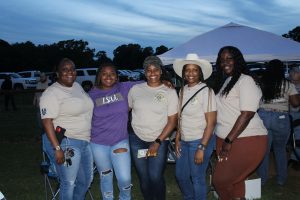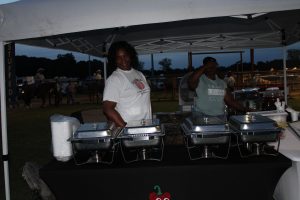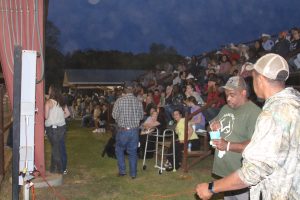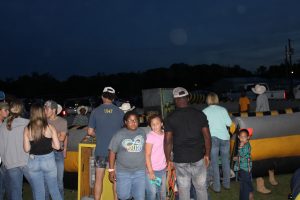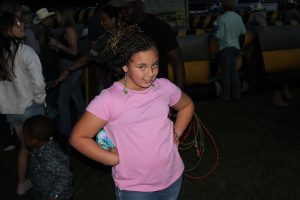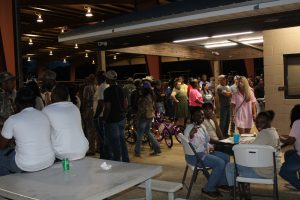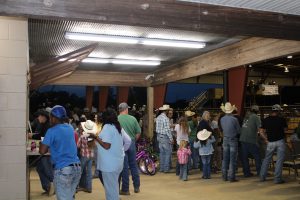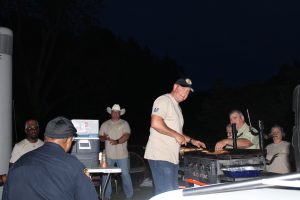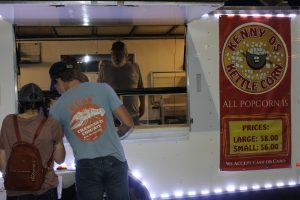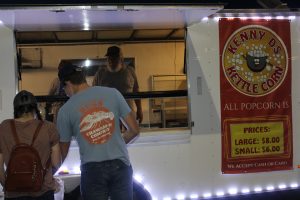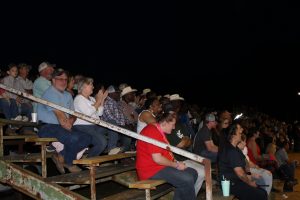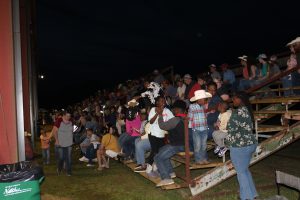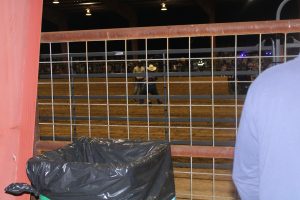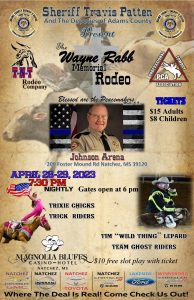 Natchez High School 2023 Career Fair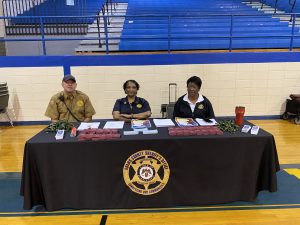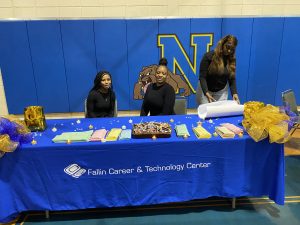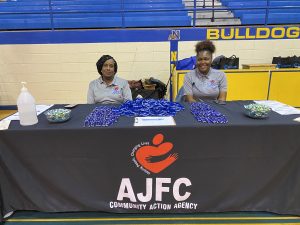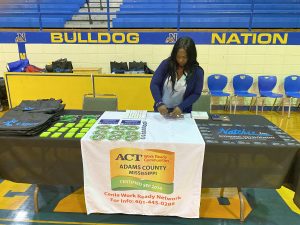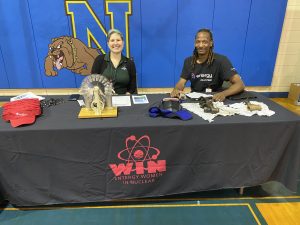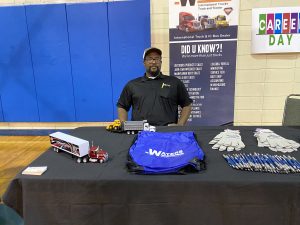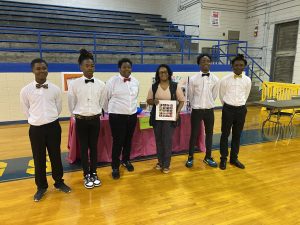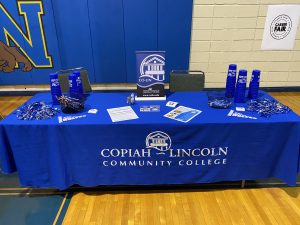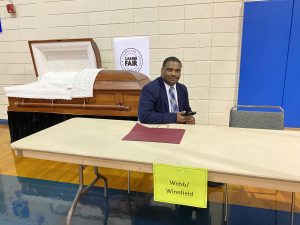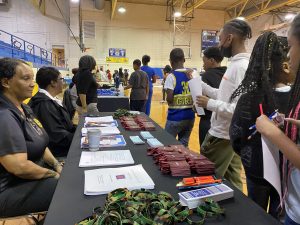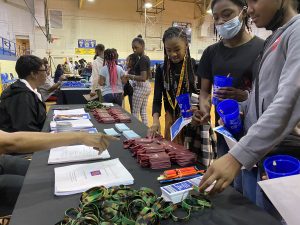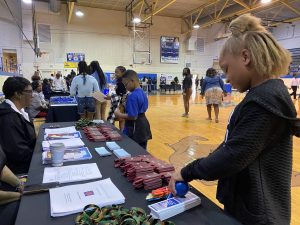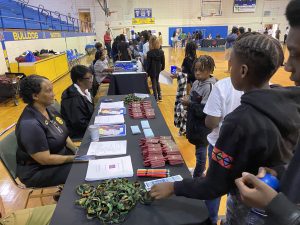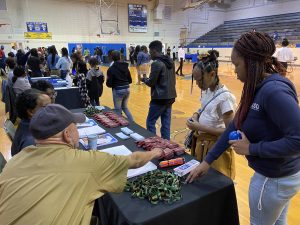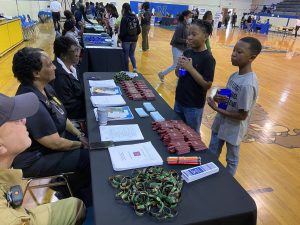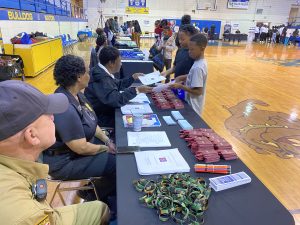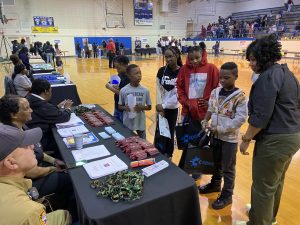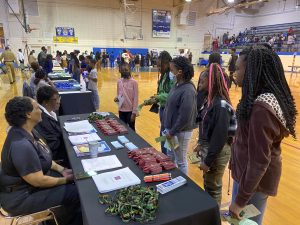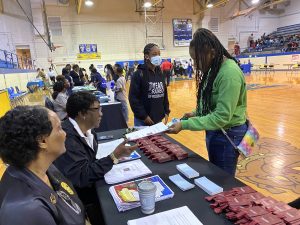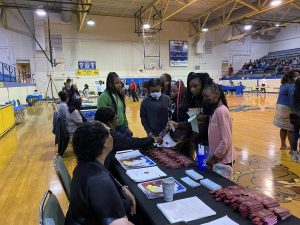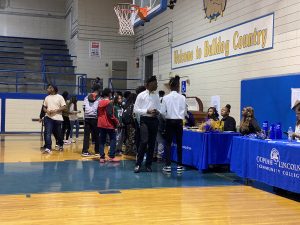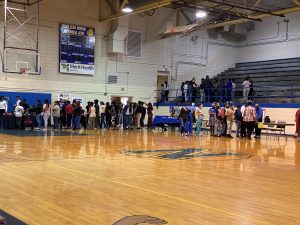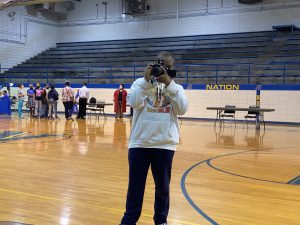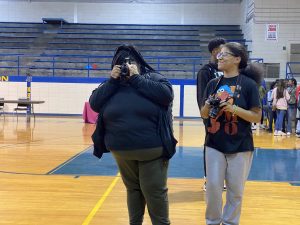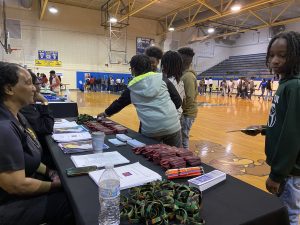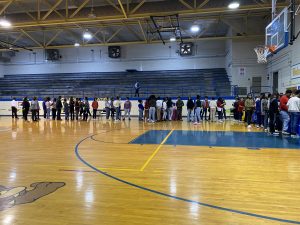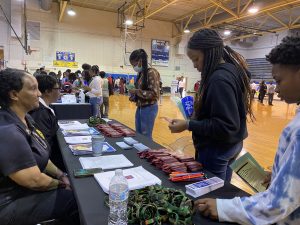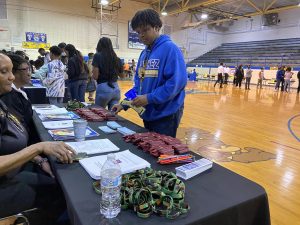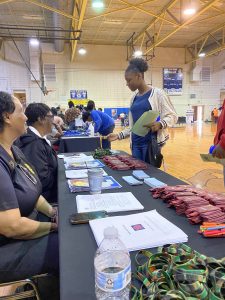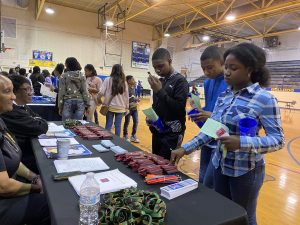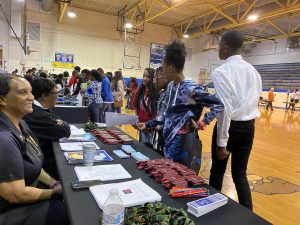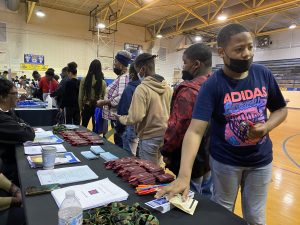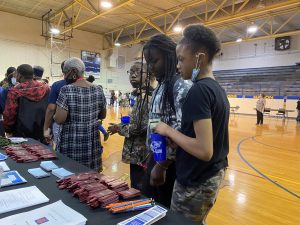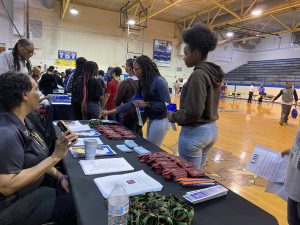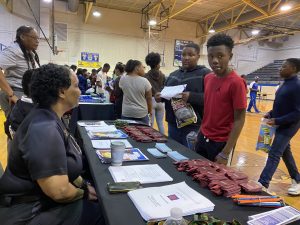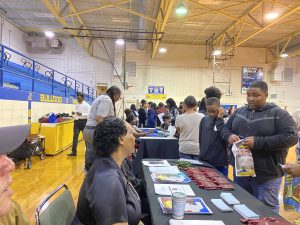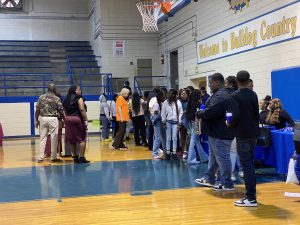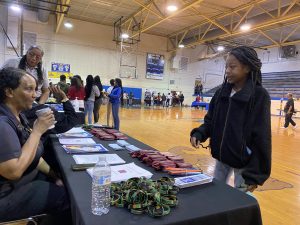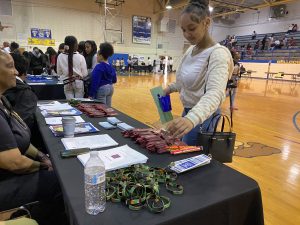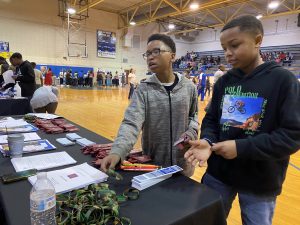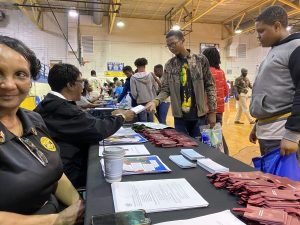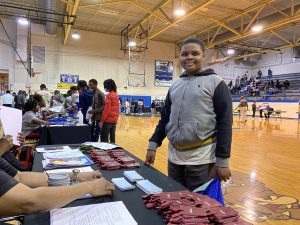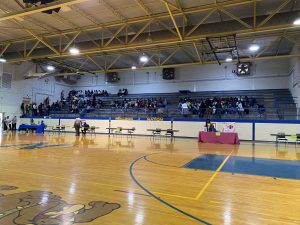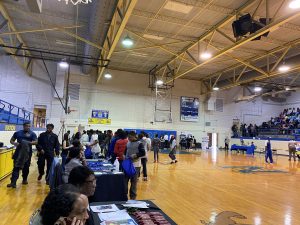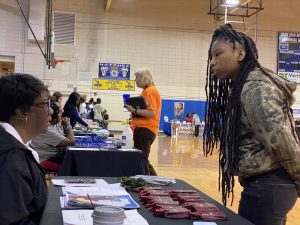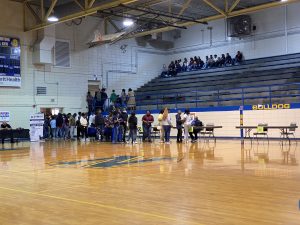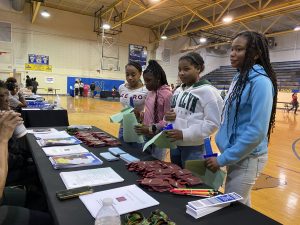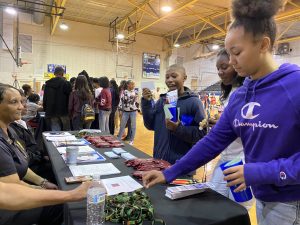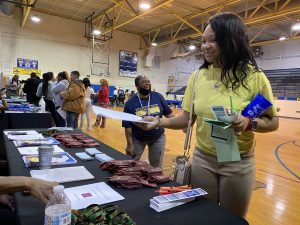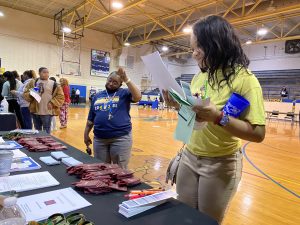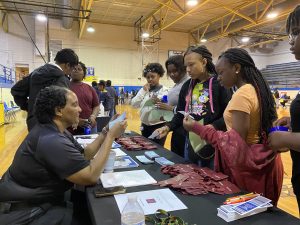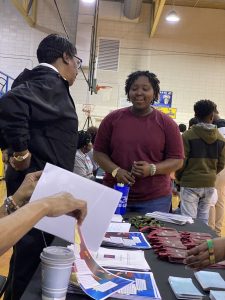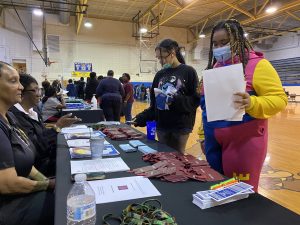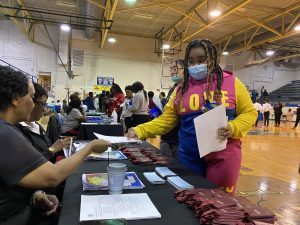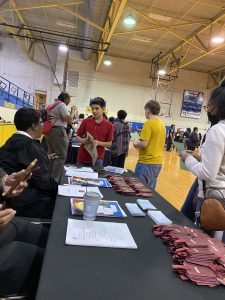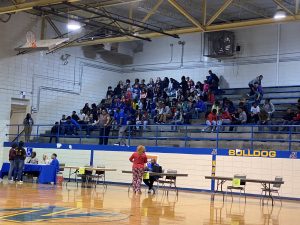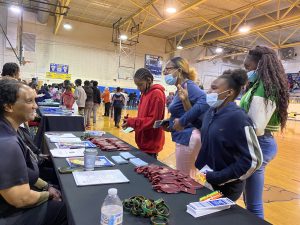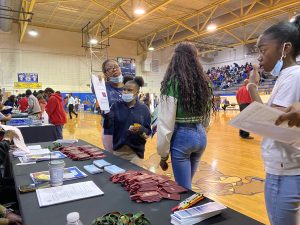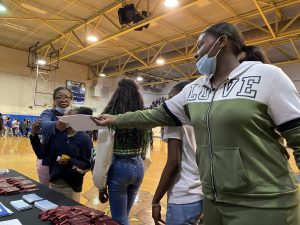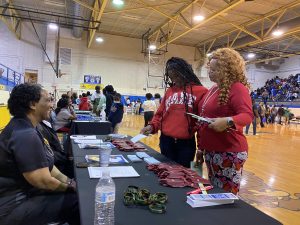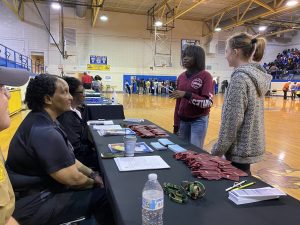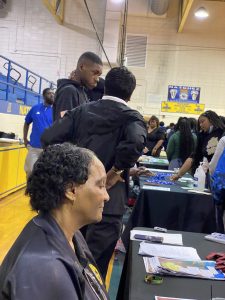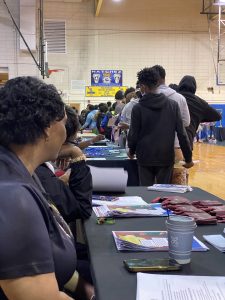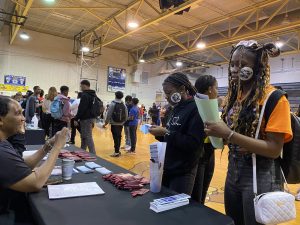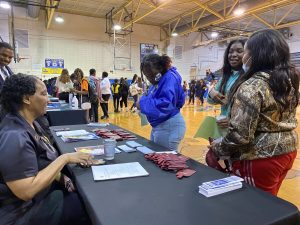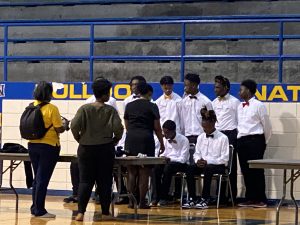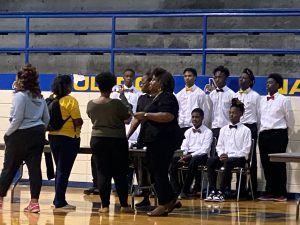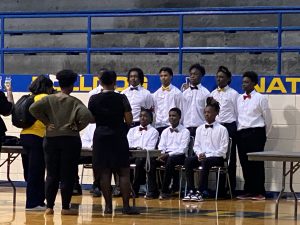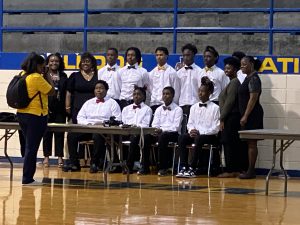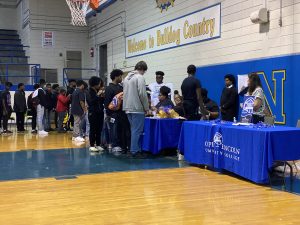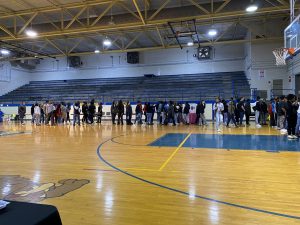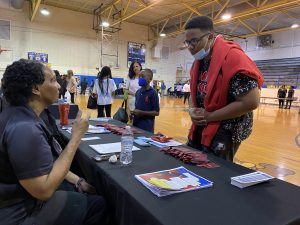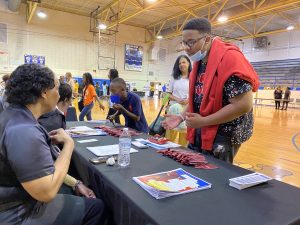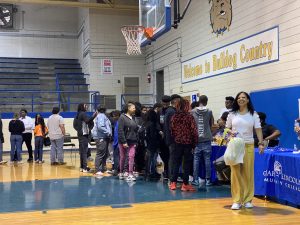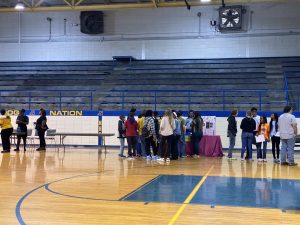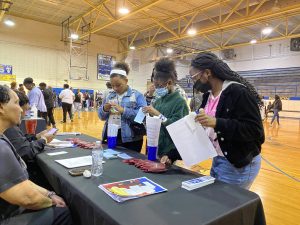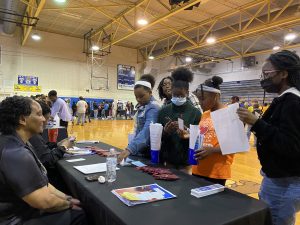 Delta Charter Black History Program

Sheriff Patten Graduates From Jackson State University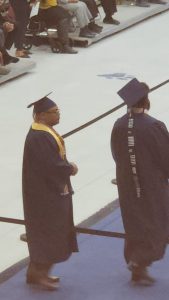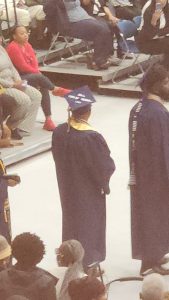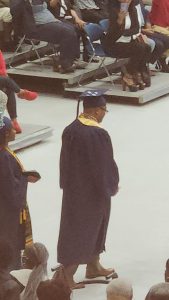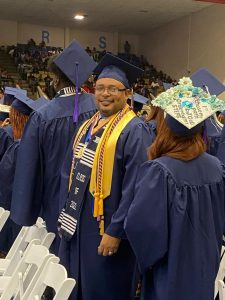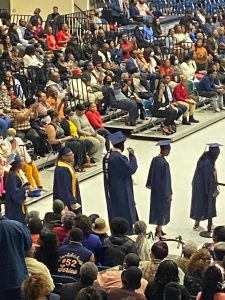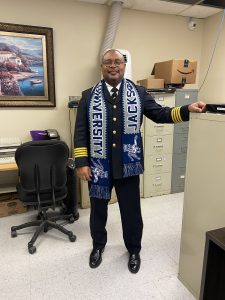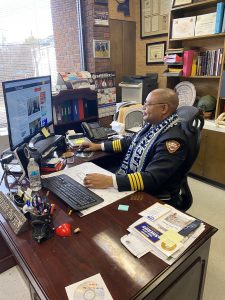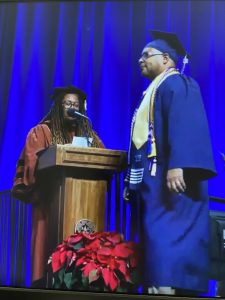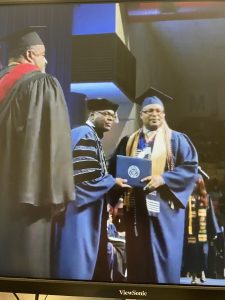 Natchez Leadership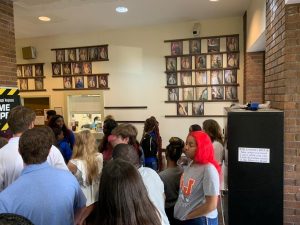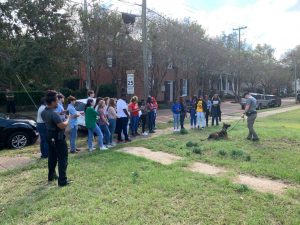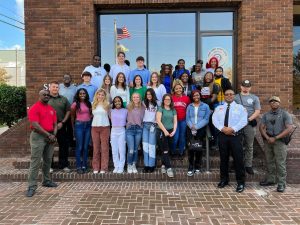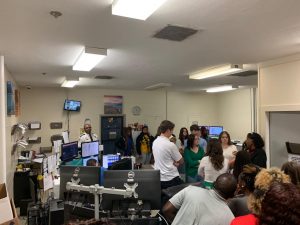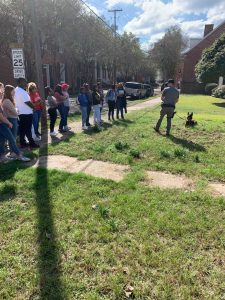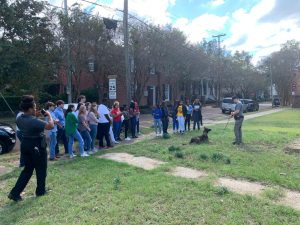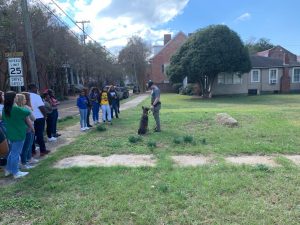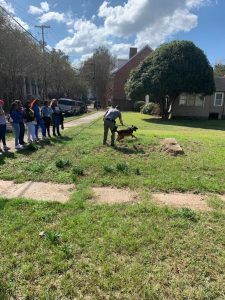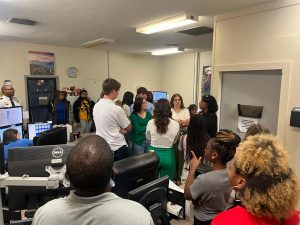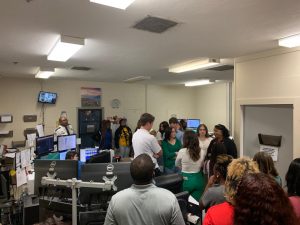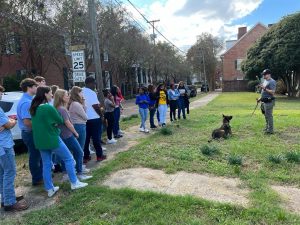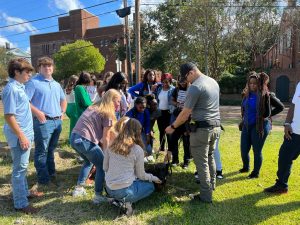 Sheriff Patten Graduates From The Homeland Security Academy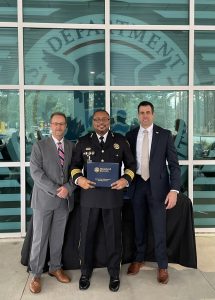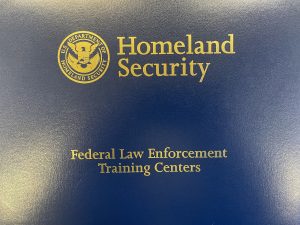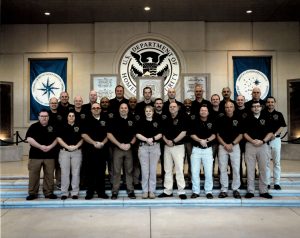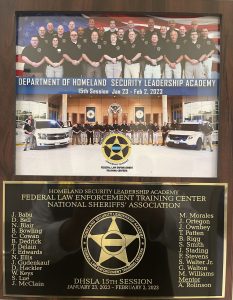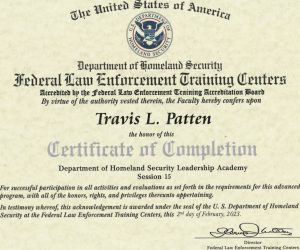 "Coffee & Conversation"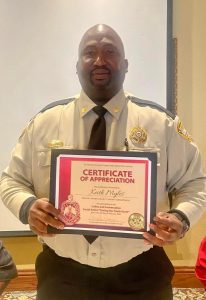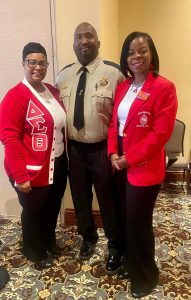 "Corrections Academy Graduation"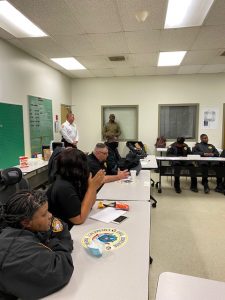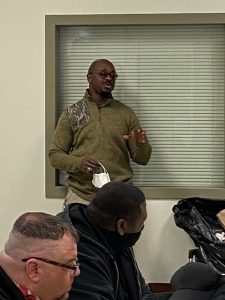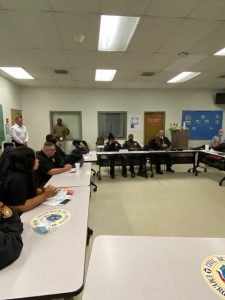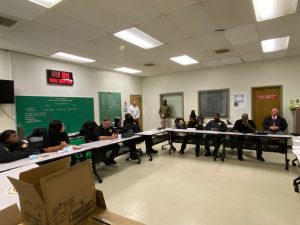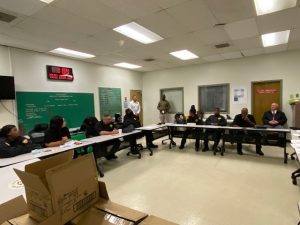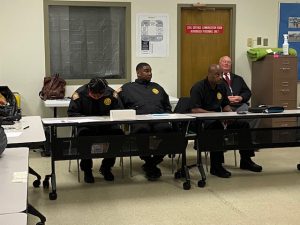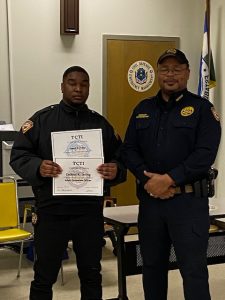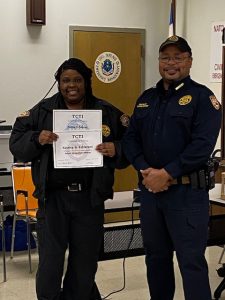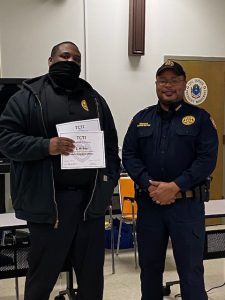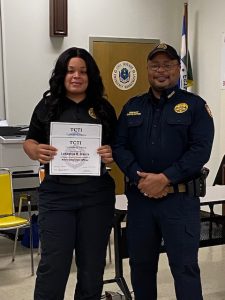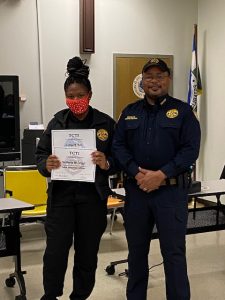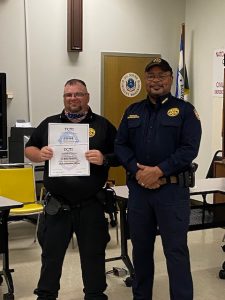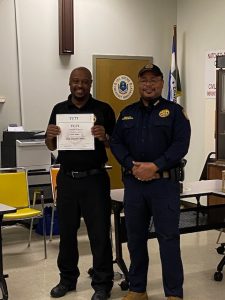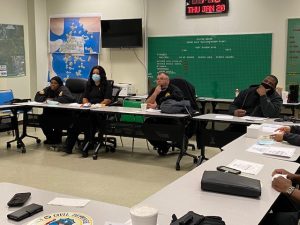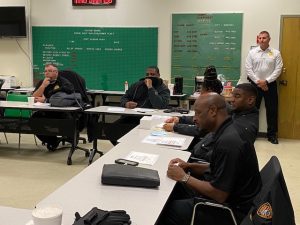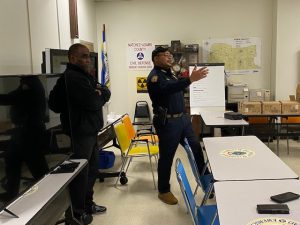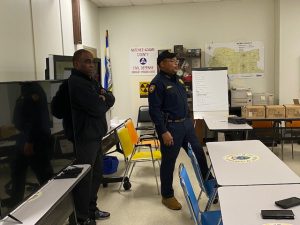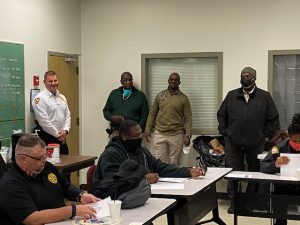 "CIT Pine Belt Graduation Ceremony"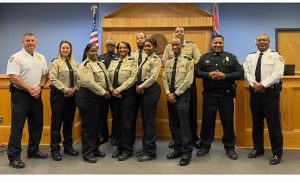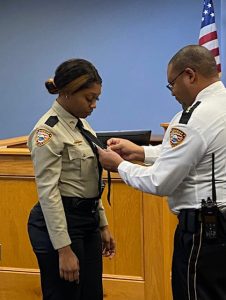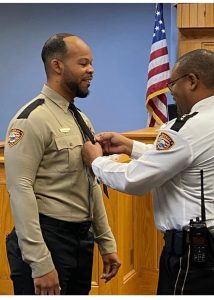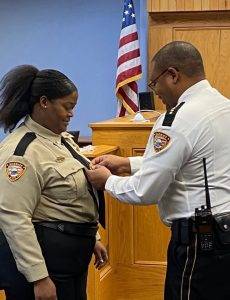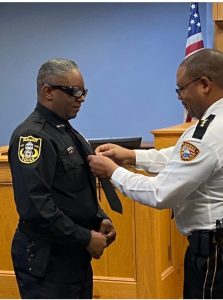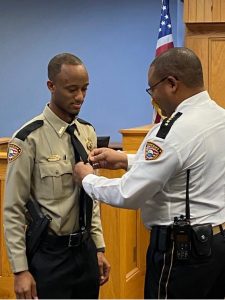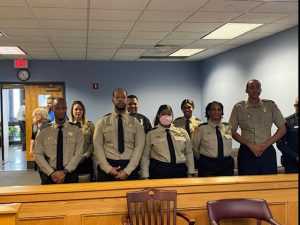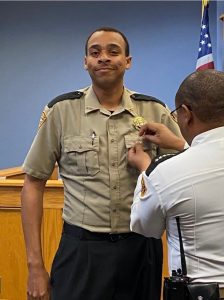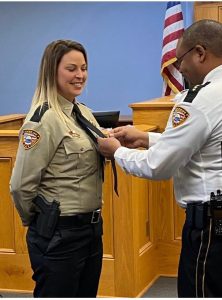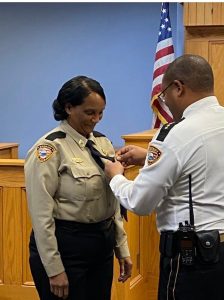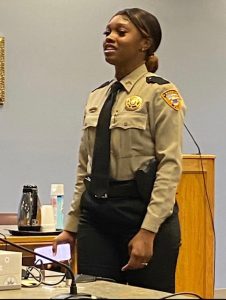 "Checking In On Our Seniors"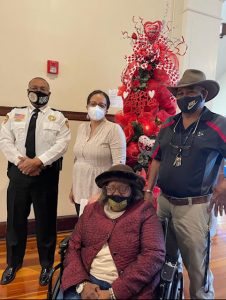 "Blessing of the Building 2022"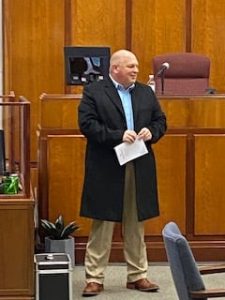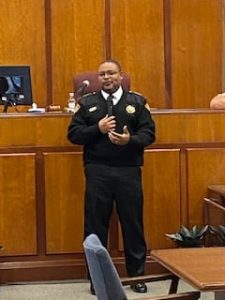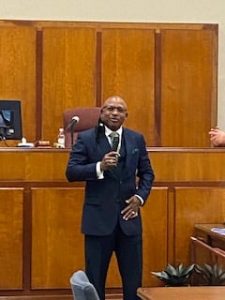 "Youth Leadership Natchez"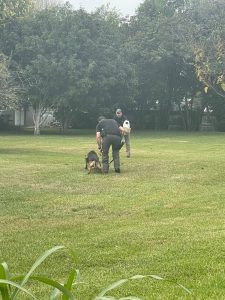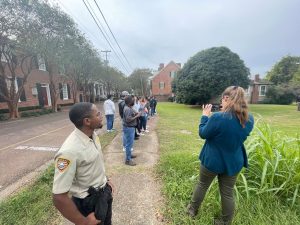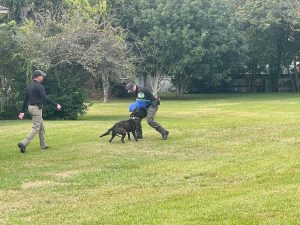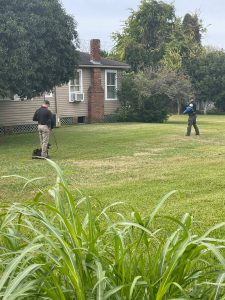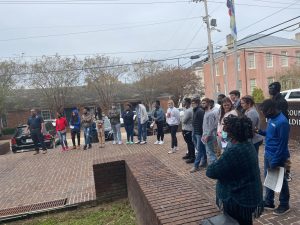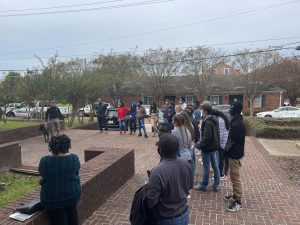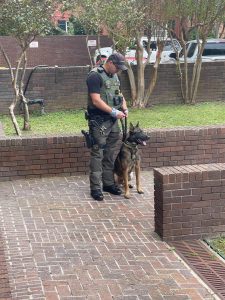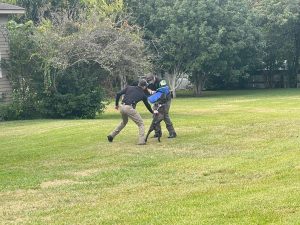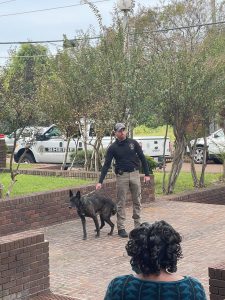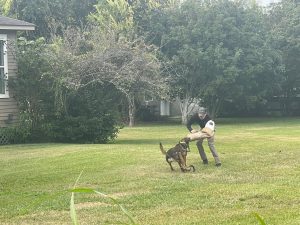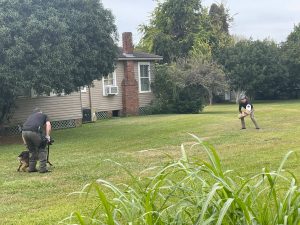 "Monthly Prayer Meeting"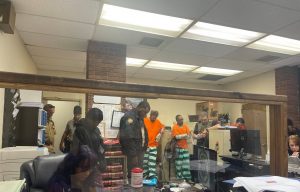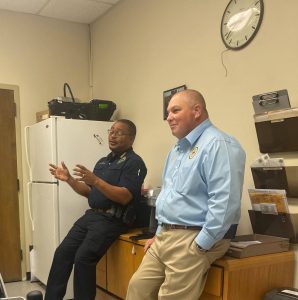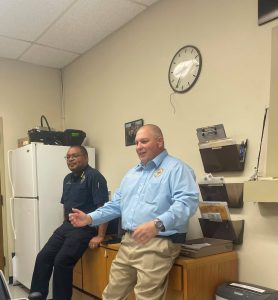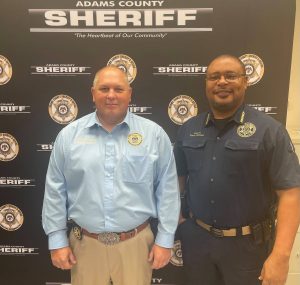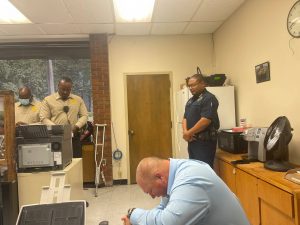 "Paint Natchez Pink"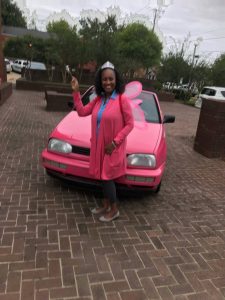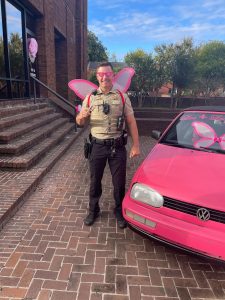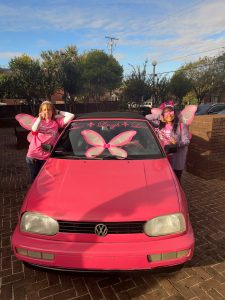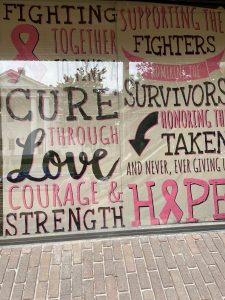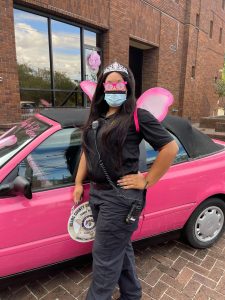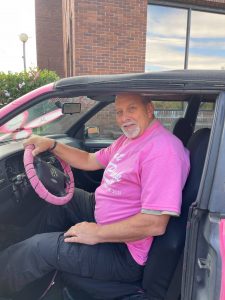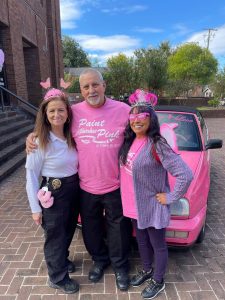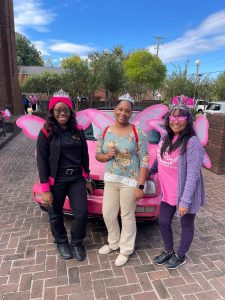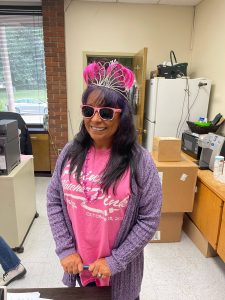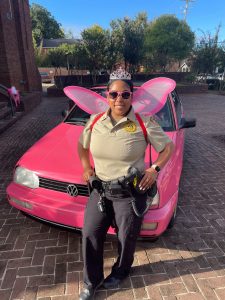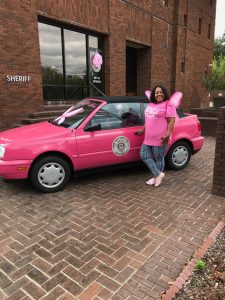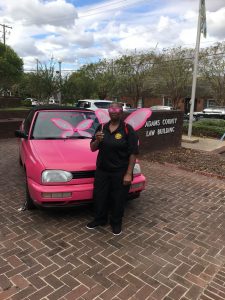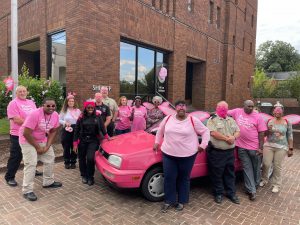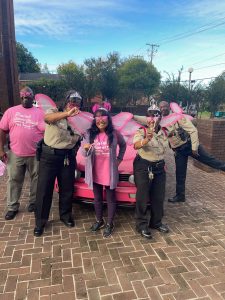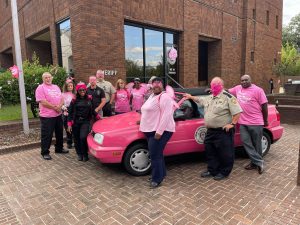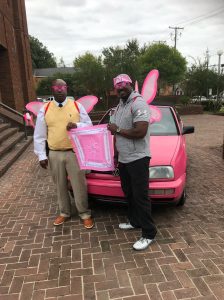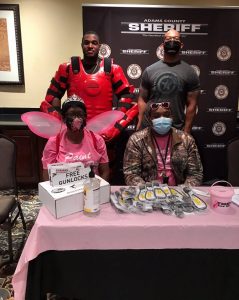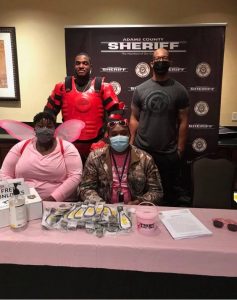 "Breast Cancer Awareness"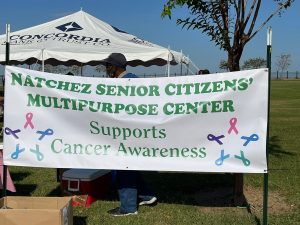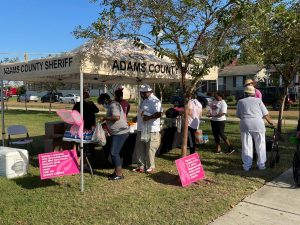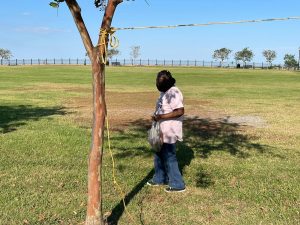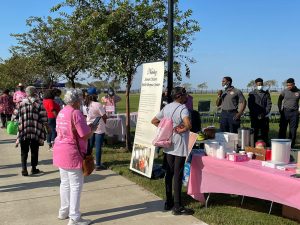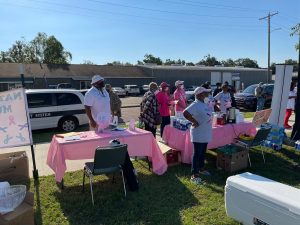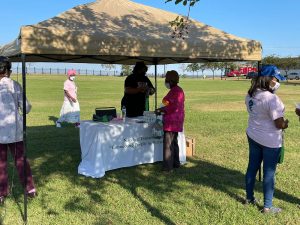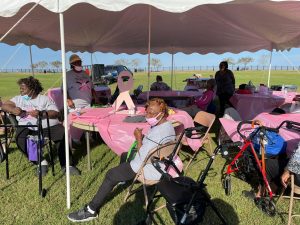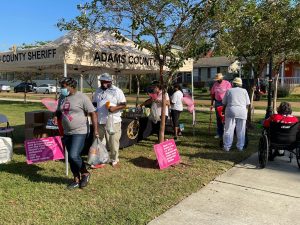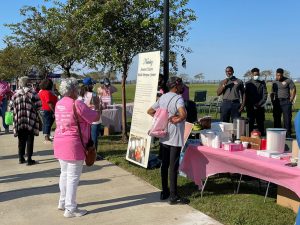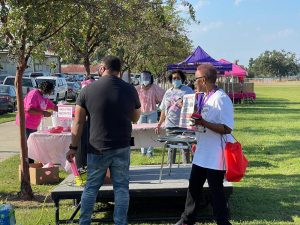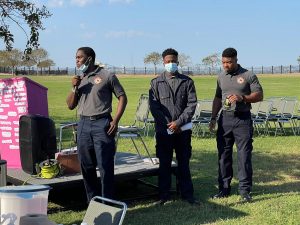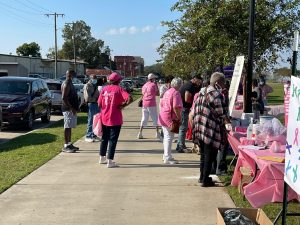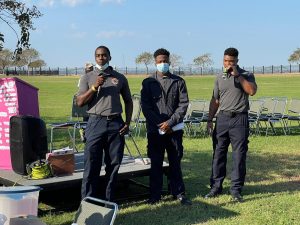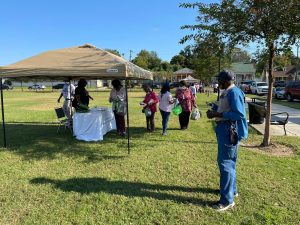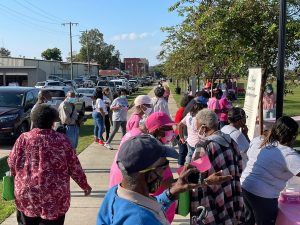 "Torch Run"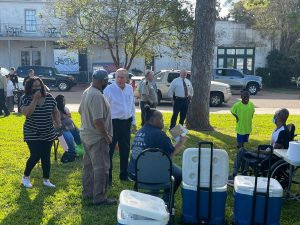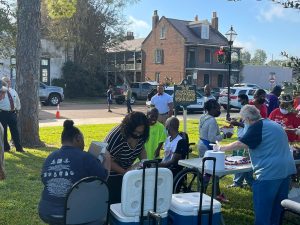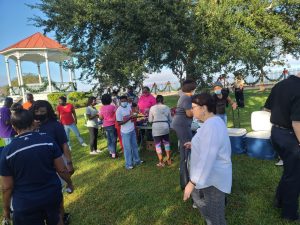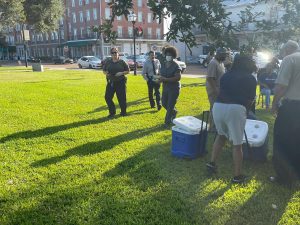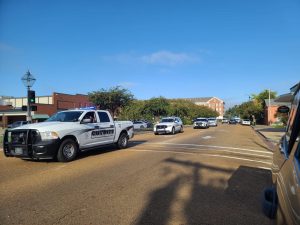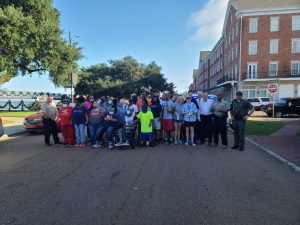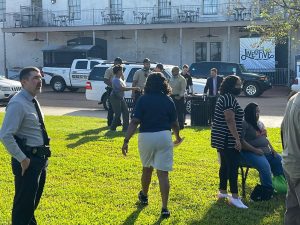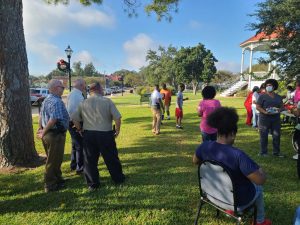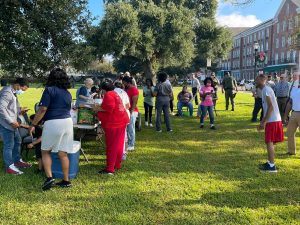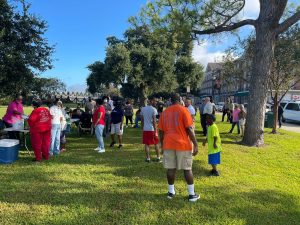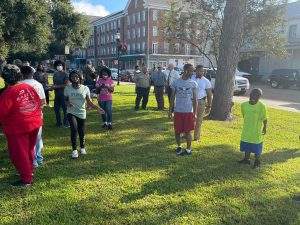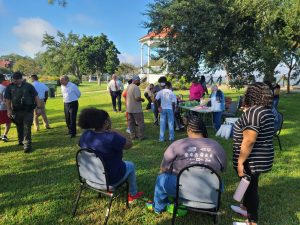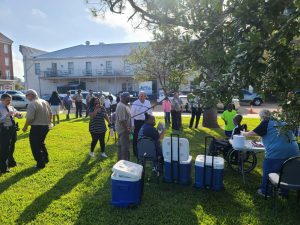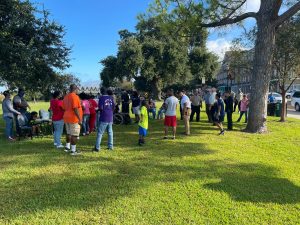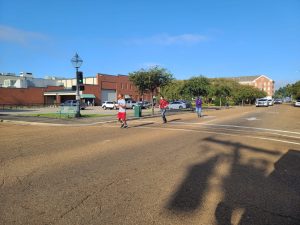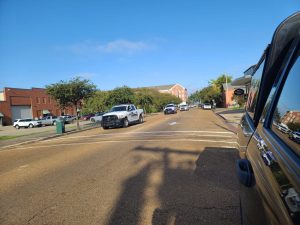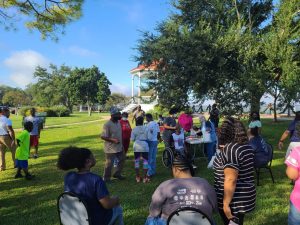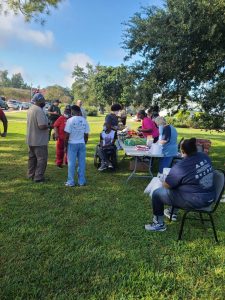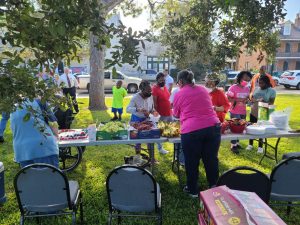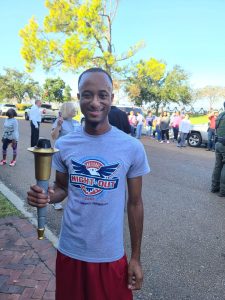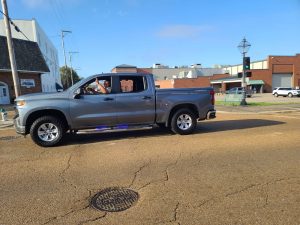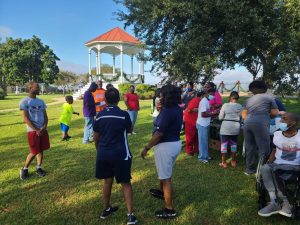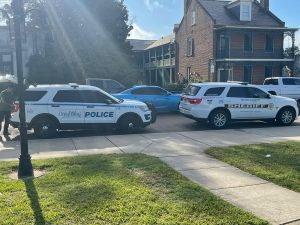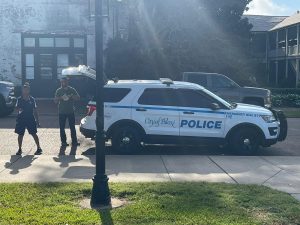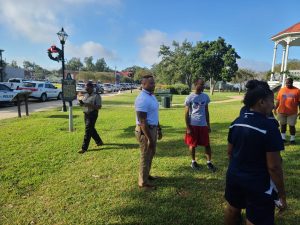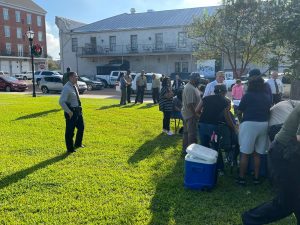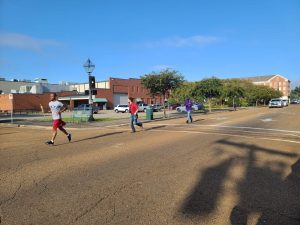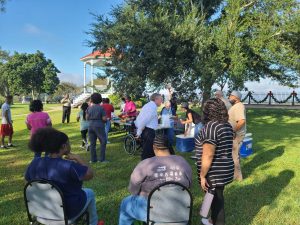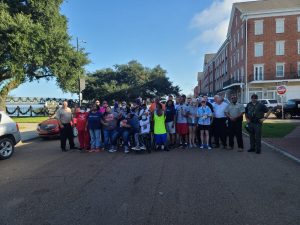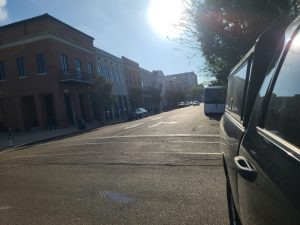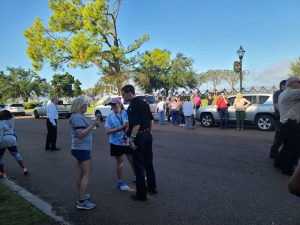 "Blue Mass Cathedral School"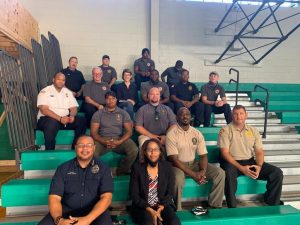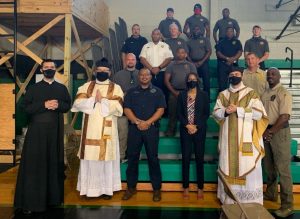 "National Night Out 2021"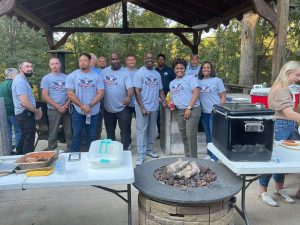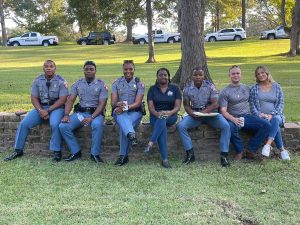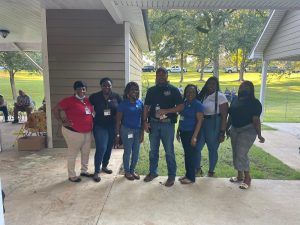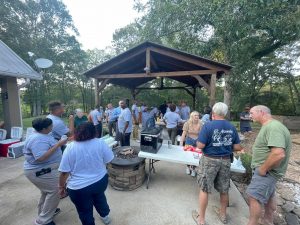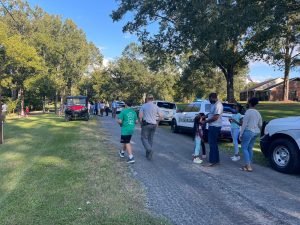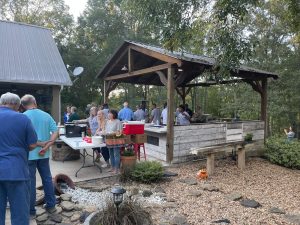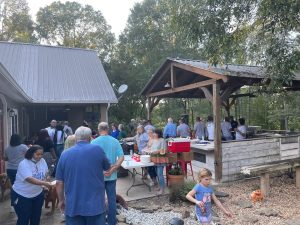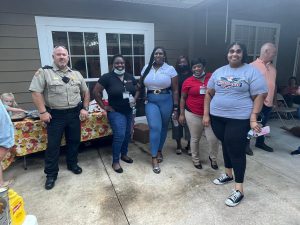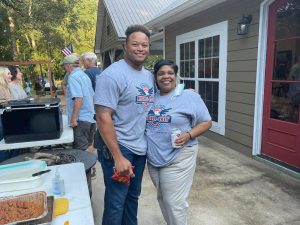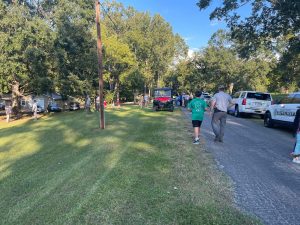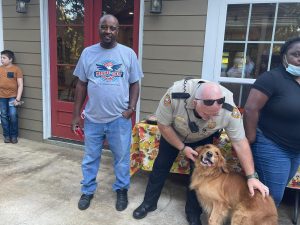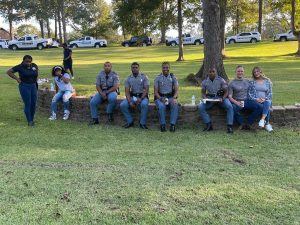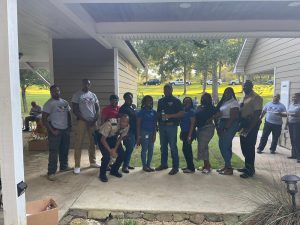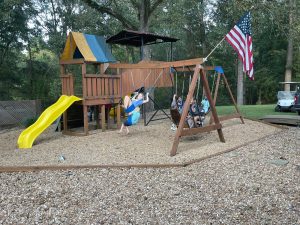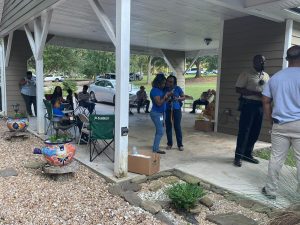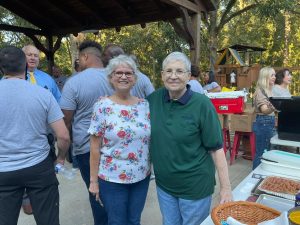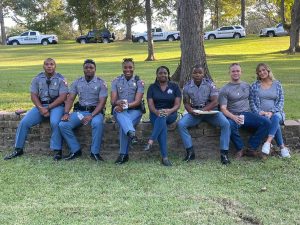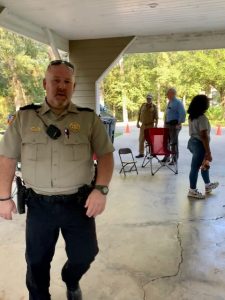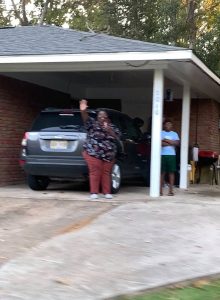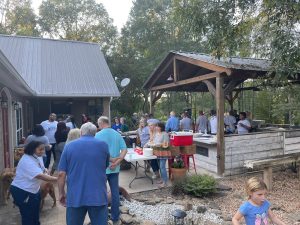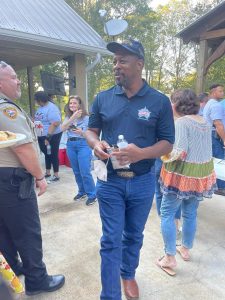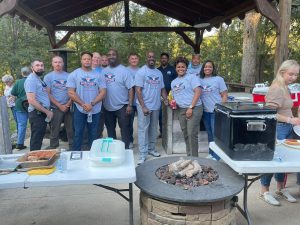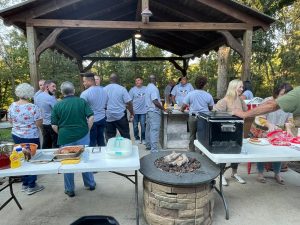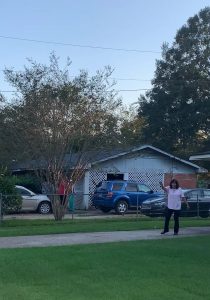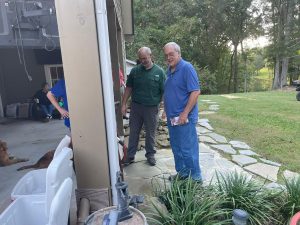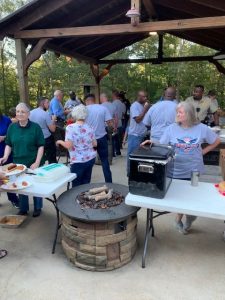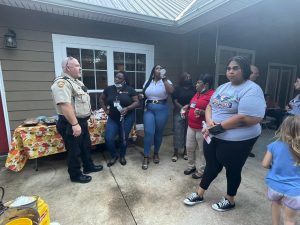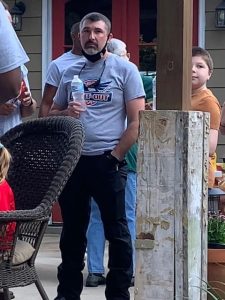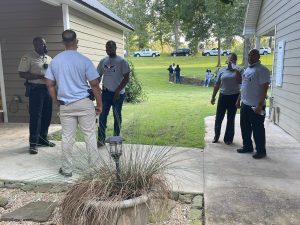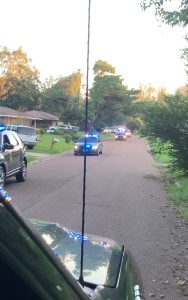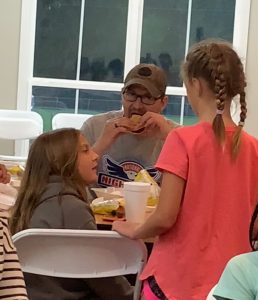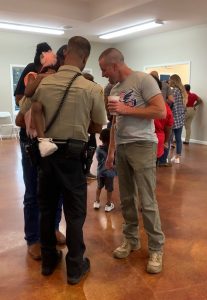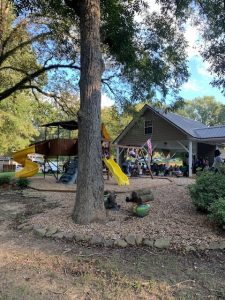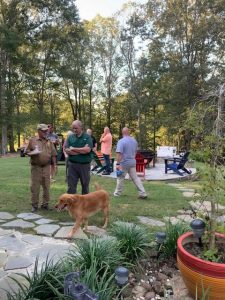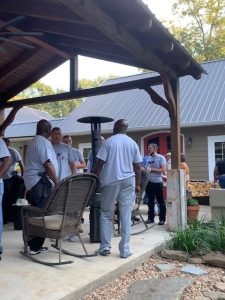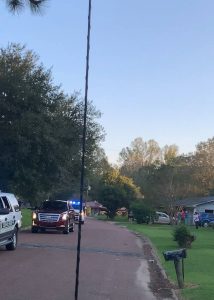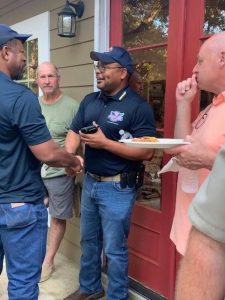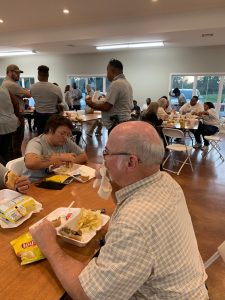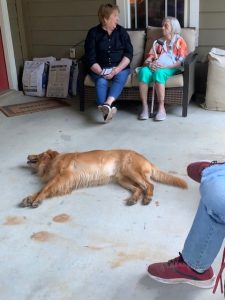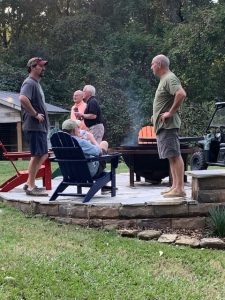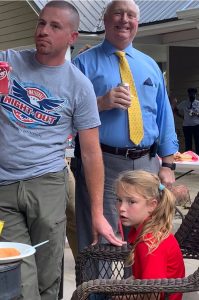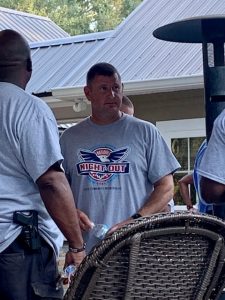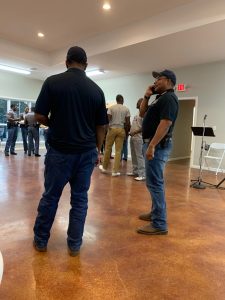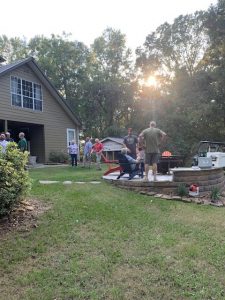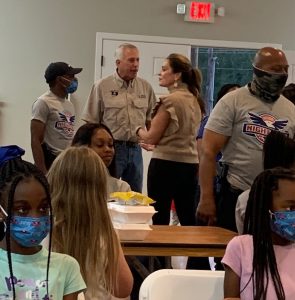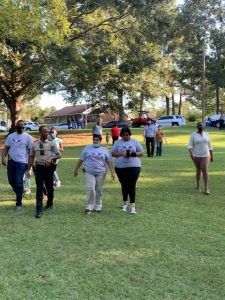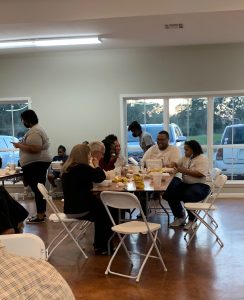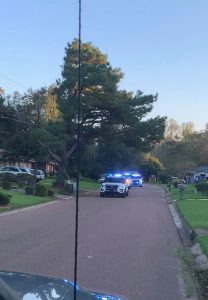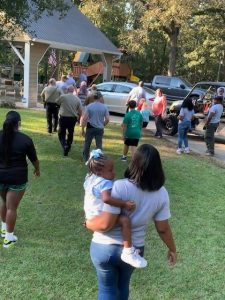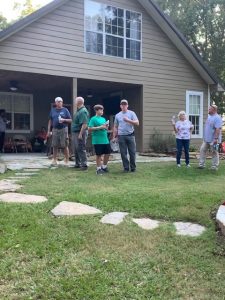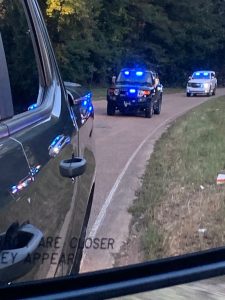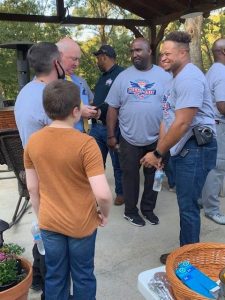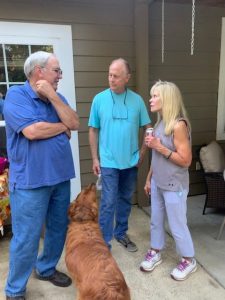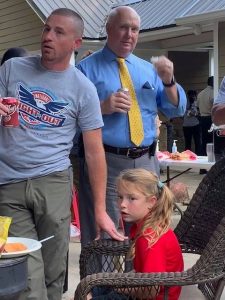 "ACSO Job Fair"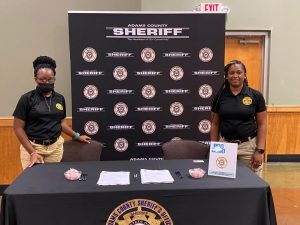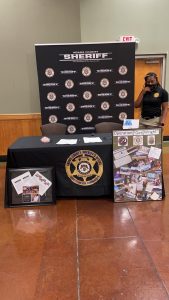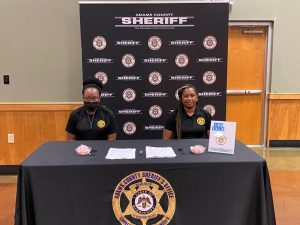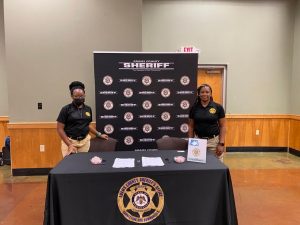 "Back To School Giveaway"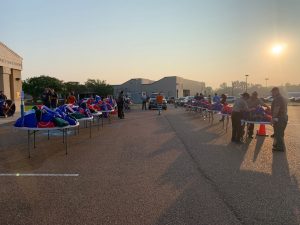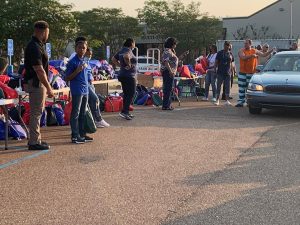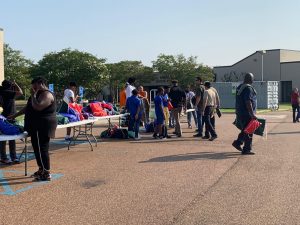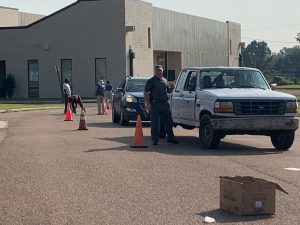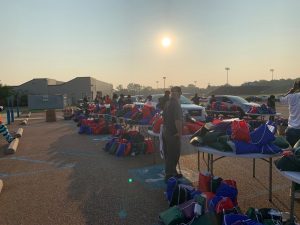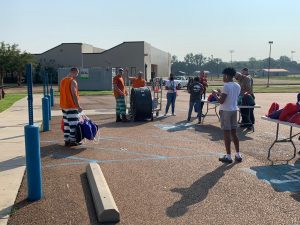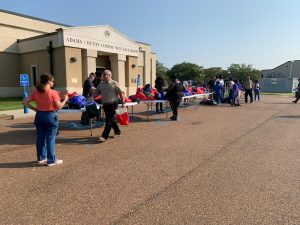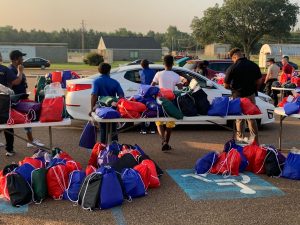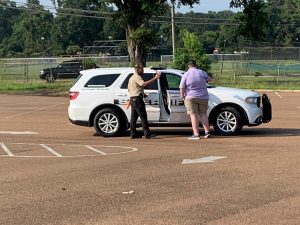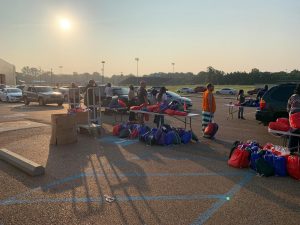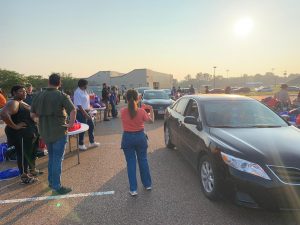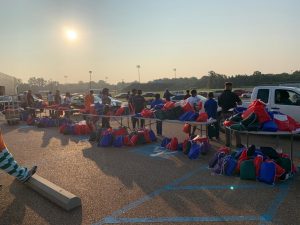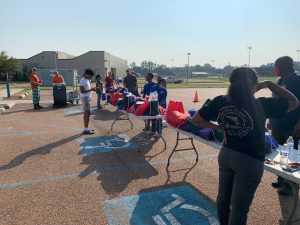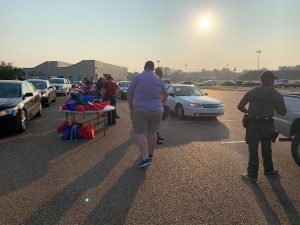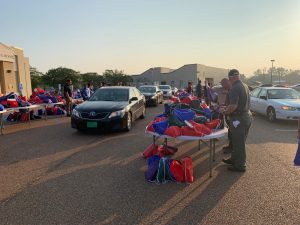 "Community Giveaway"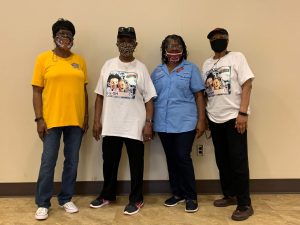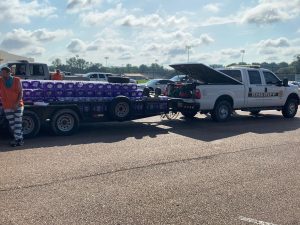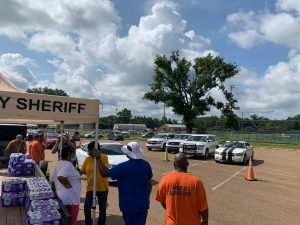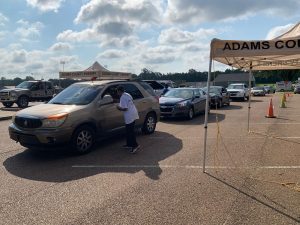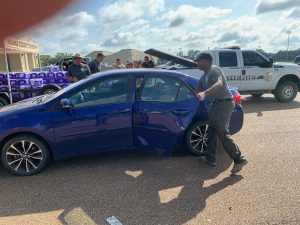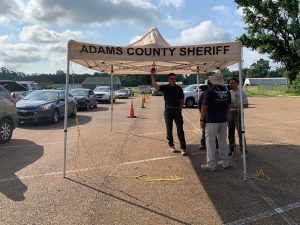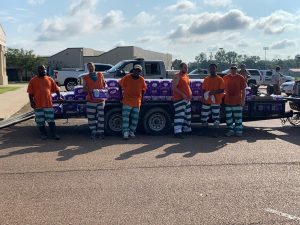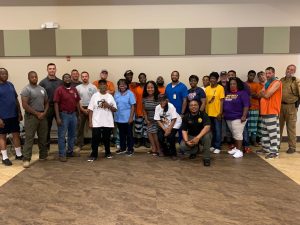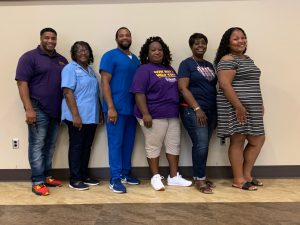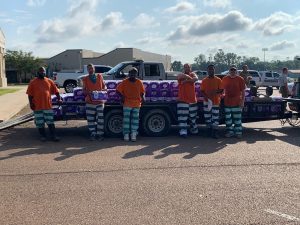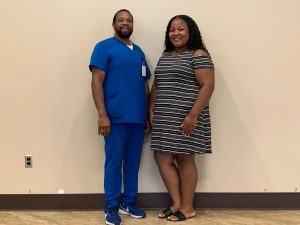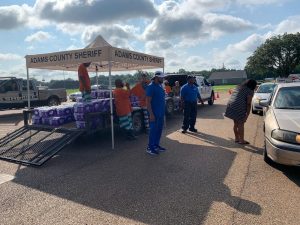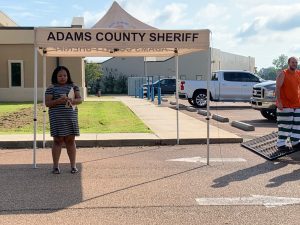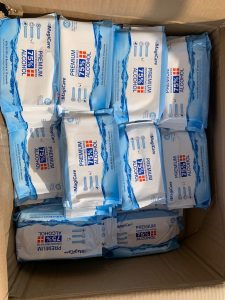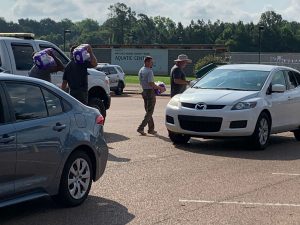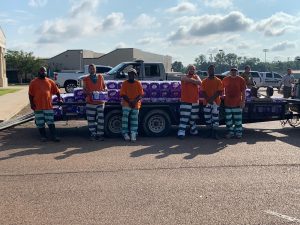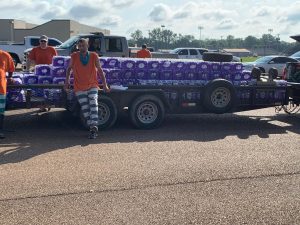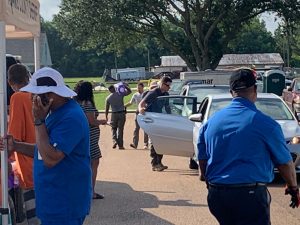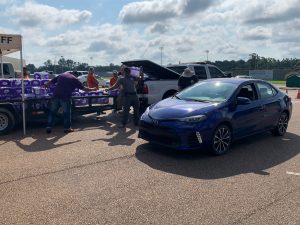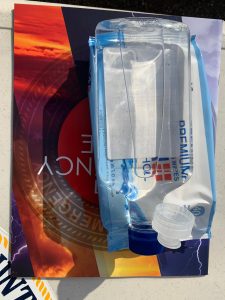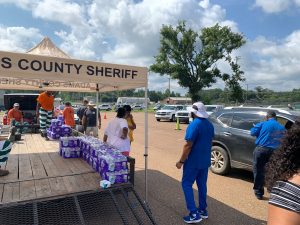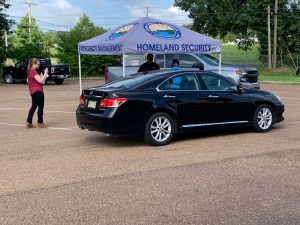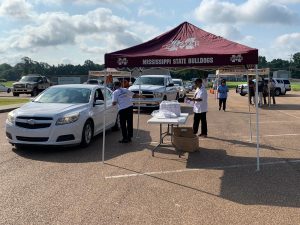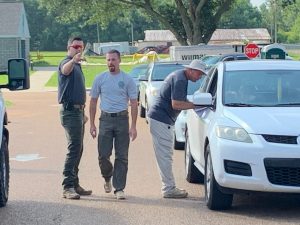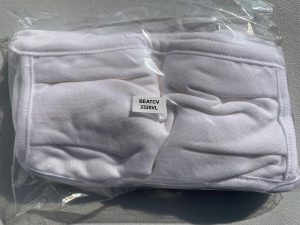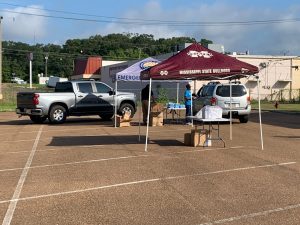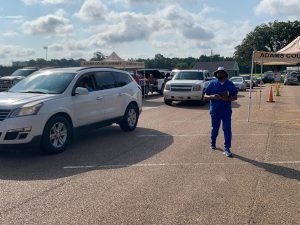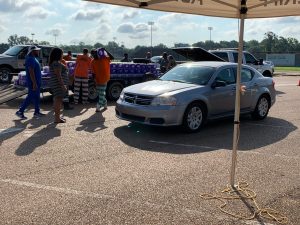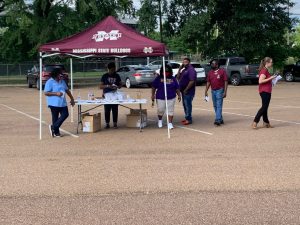 "Pig-Out Inn Provides Lunch"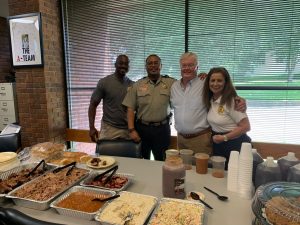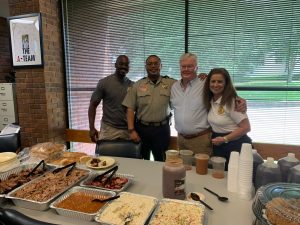 "De-Escalating Training"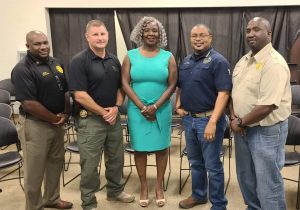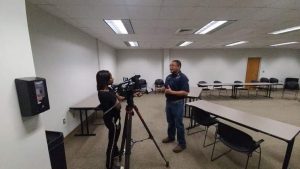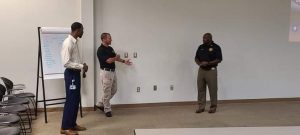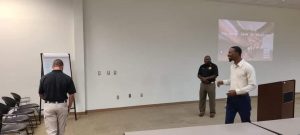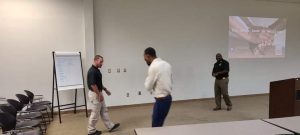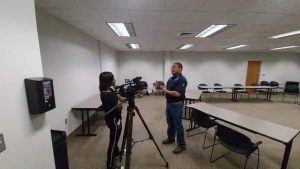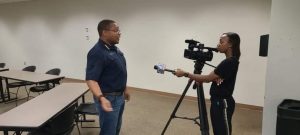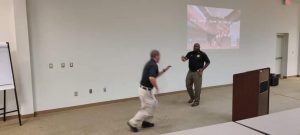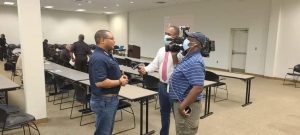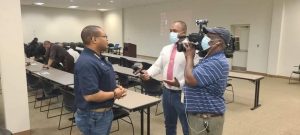 "Forks of the Road Ceremony"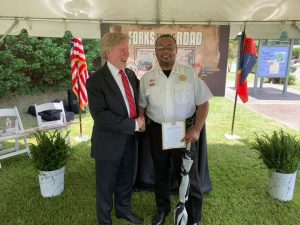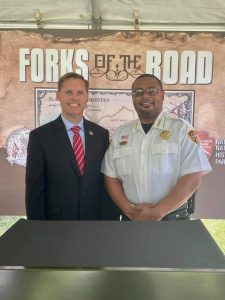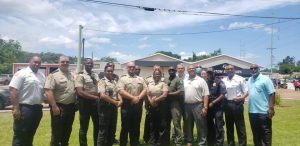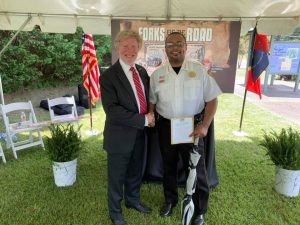 "Crisis Intervention Team Leading By Example"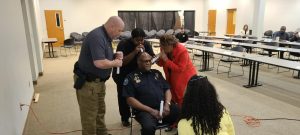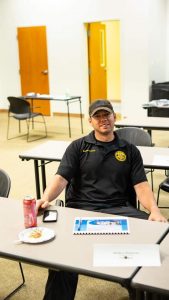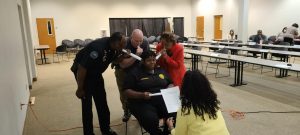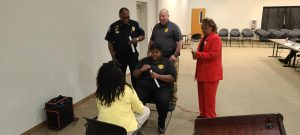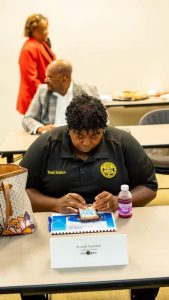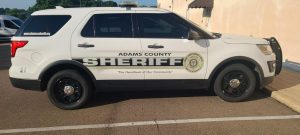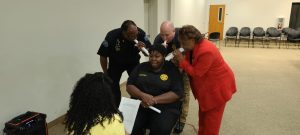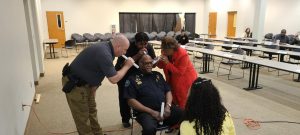 "Junior Cadets Receive Scholarship 2021"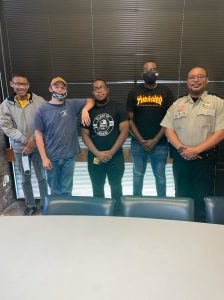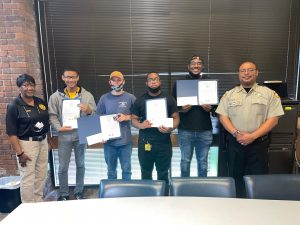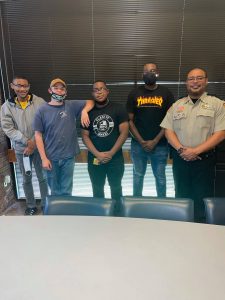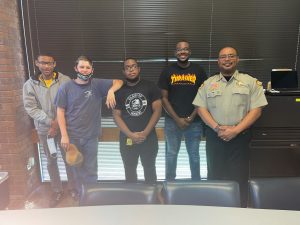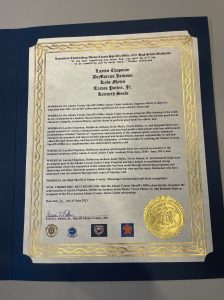 "Community Fruit Giveaway 2021"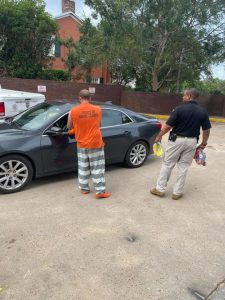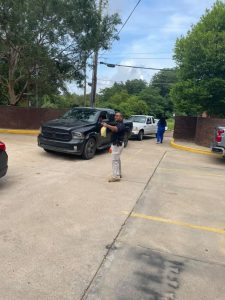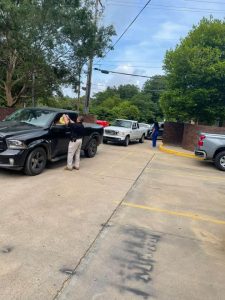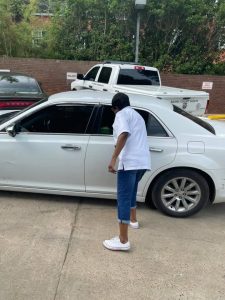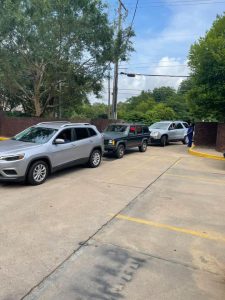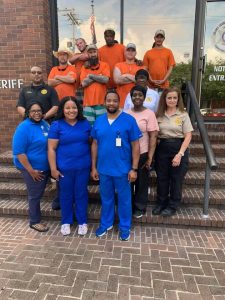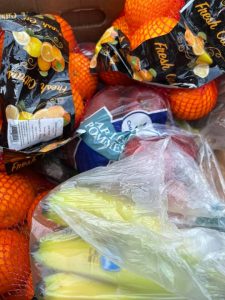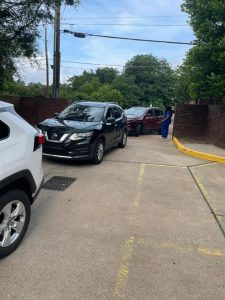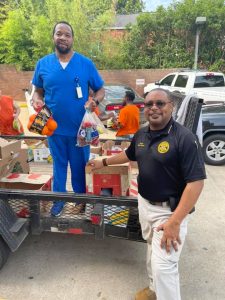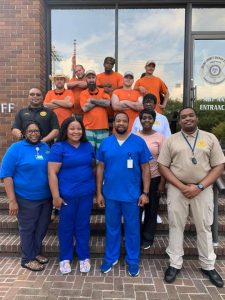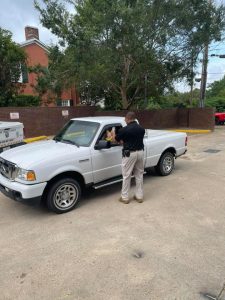 "Leaders Participate In Business Expansion"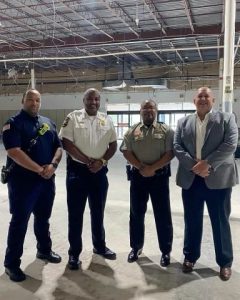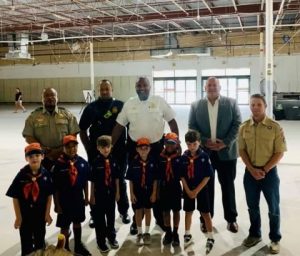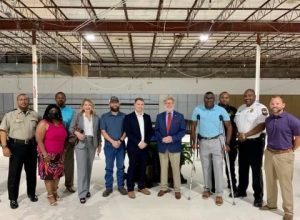 "Blessing of the Building 2021"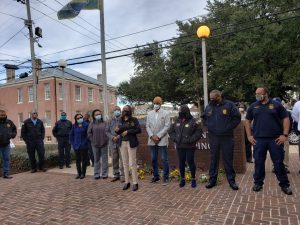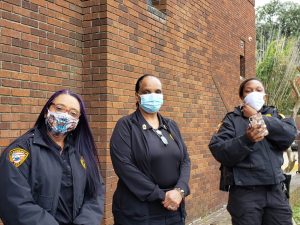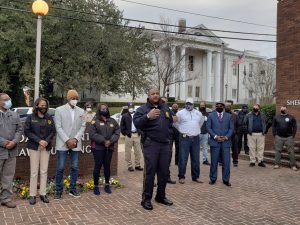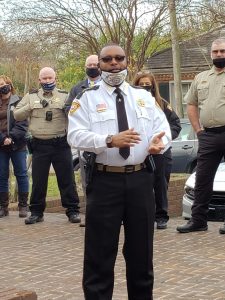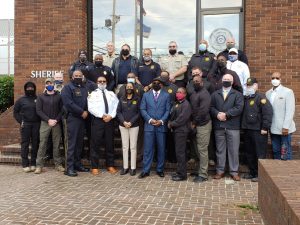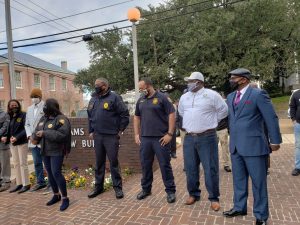 "Toys For Tots 2020"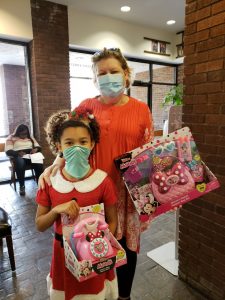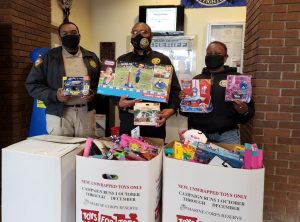 "Salvation Army Donation 2020"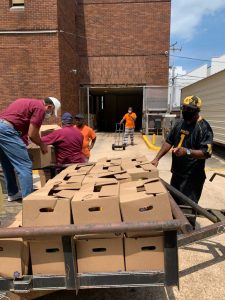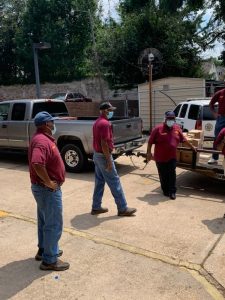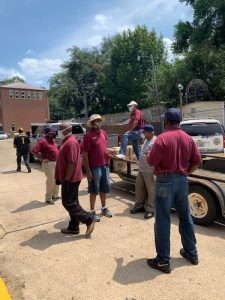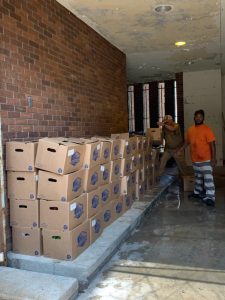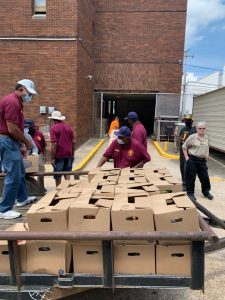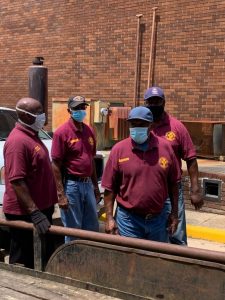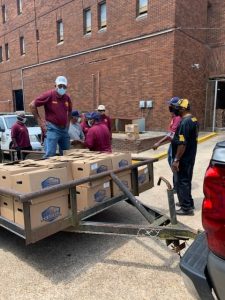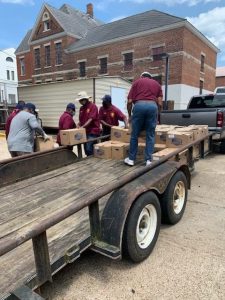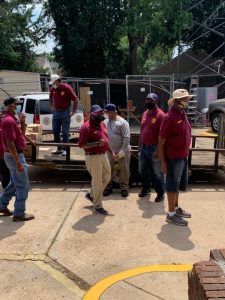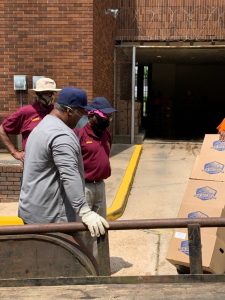 "Dr. Seuss Week"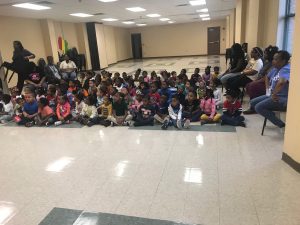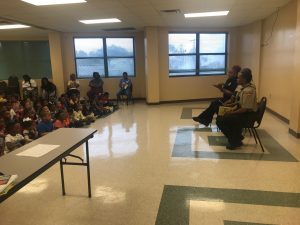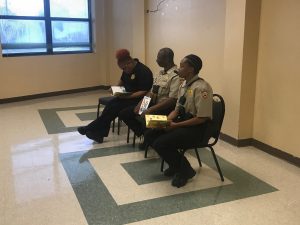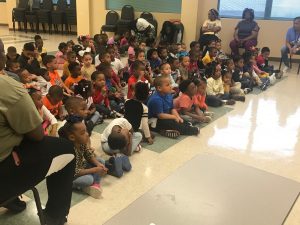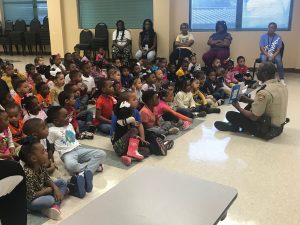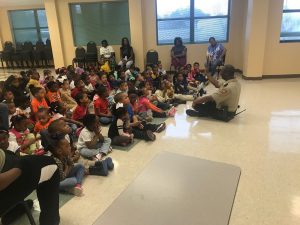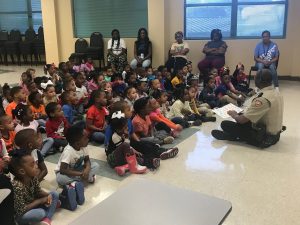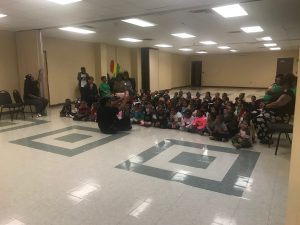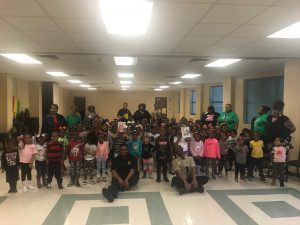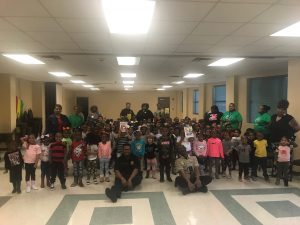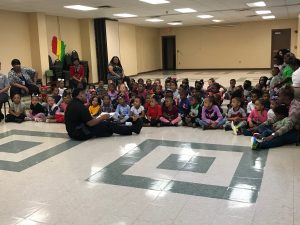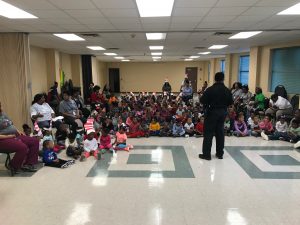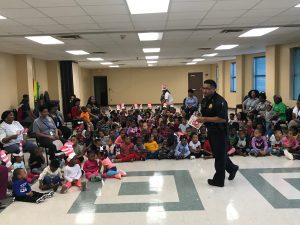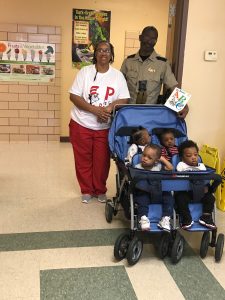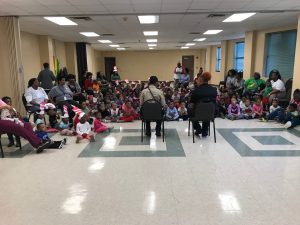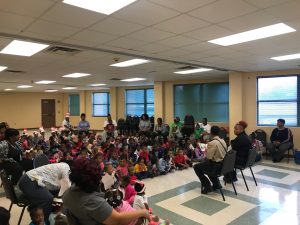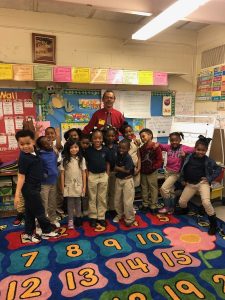 "9/11"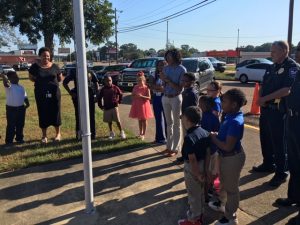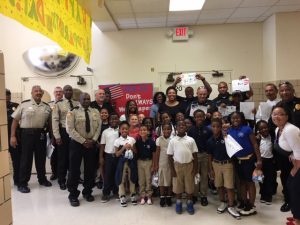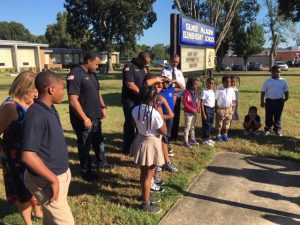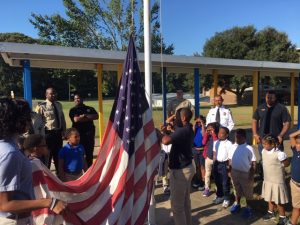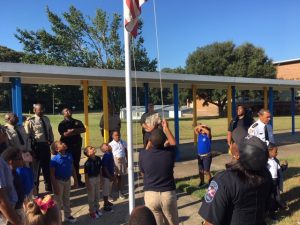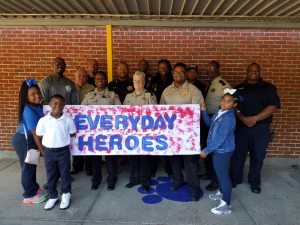 2019″Keepers of The Command" Junior Cadet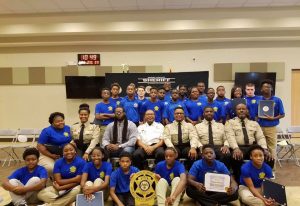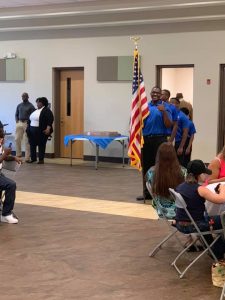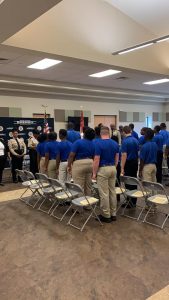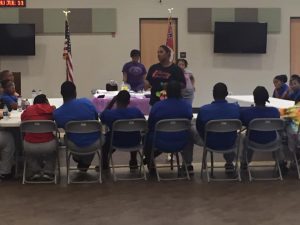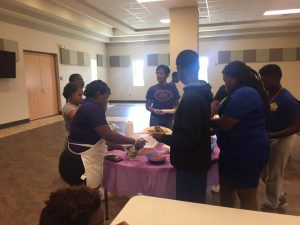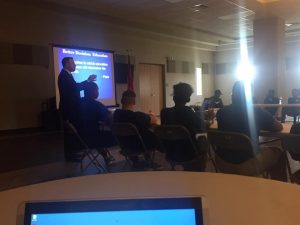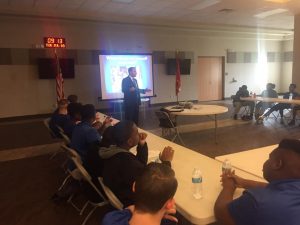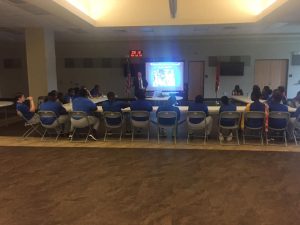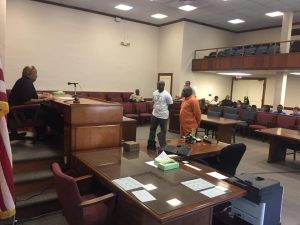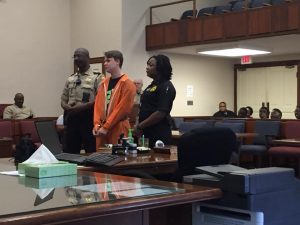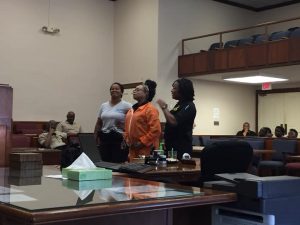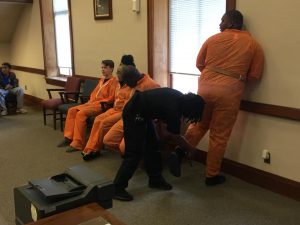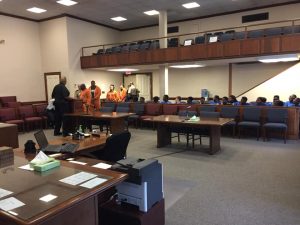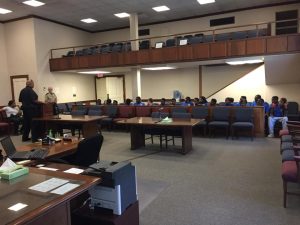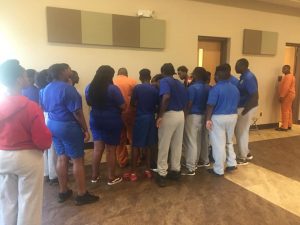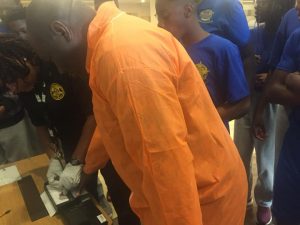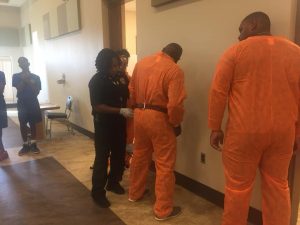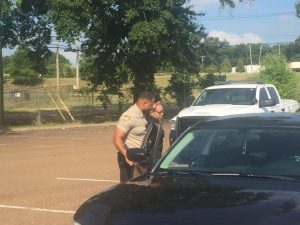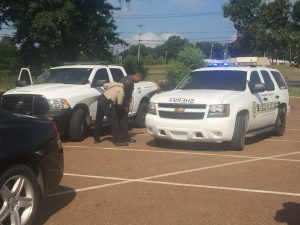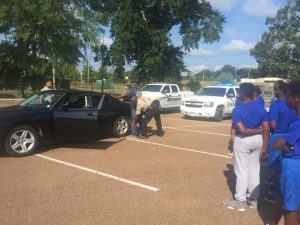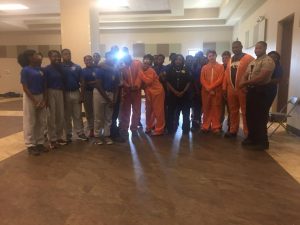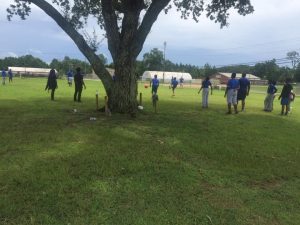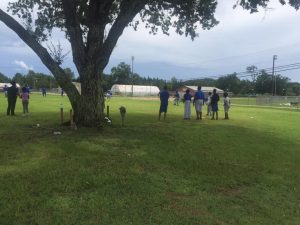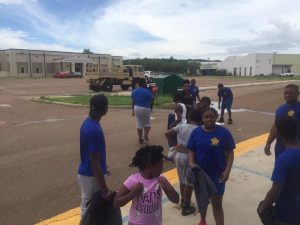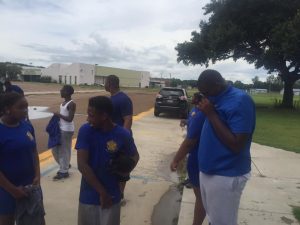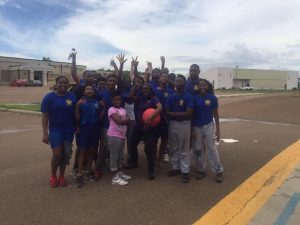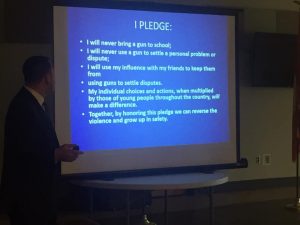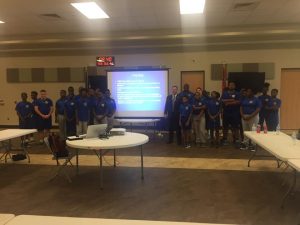 "Relay for Life 2019"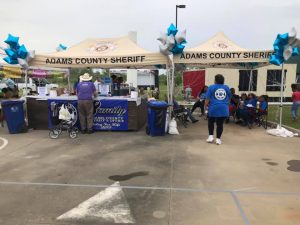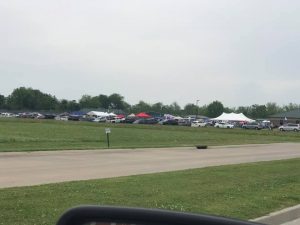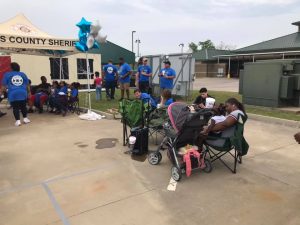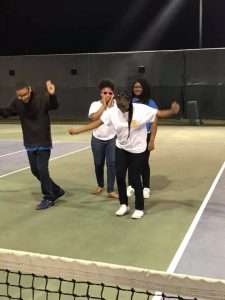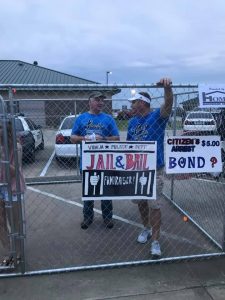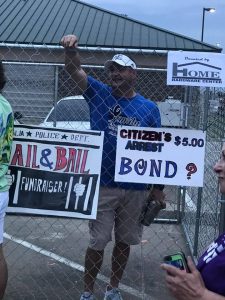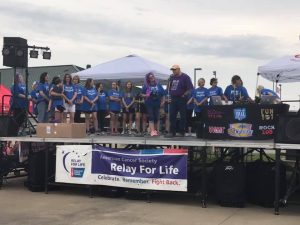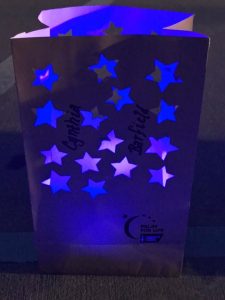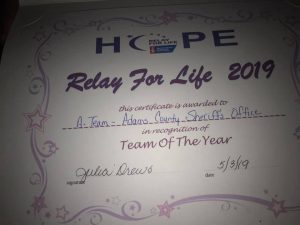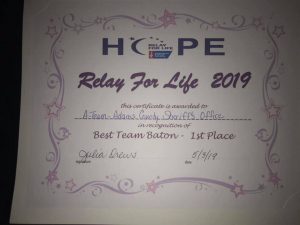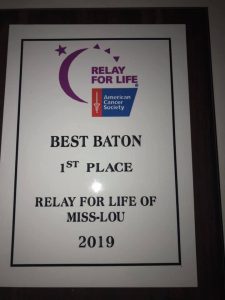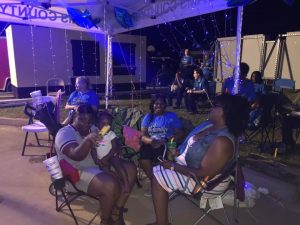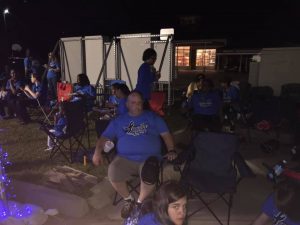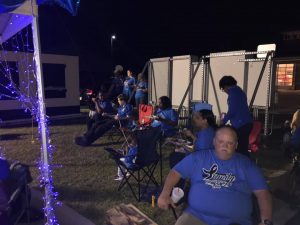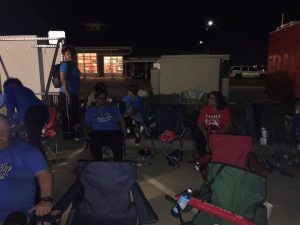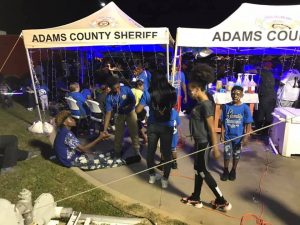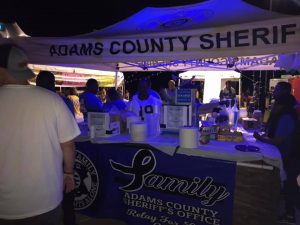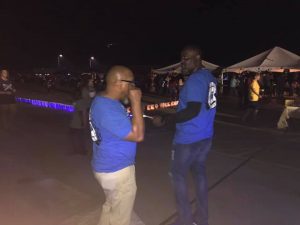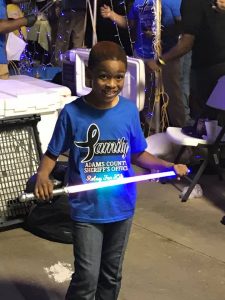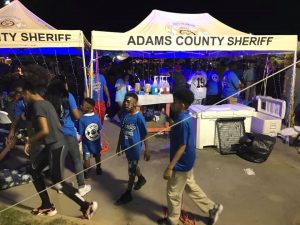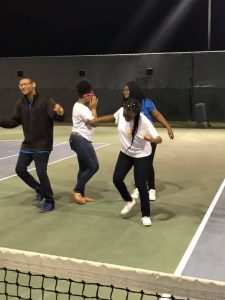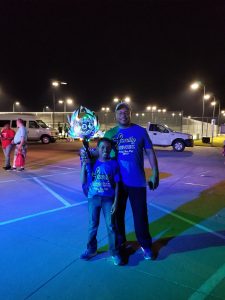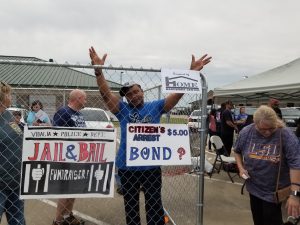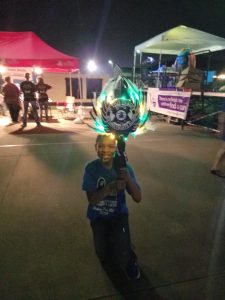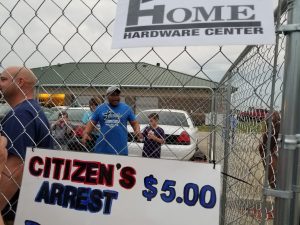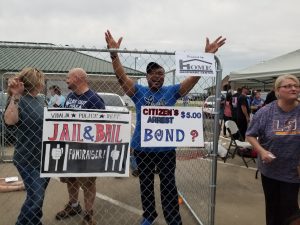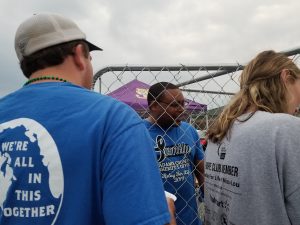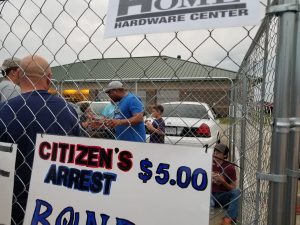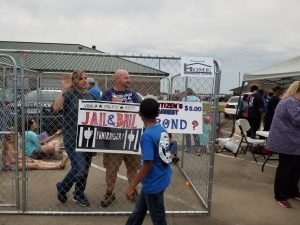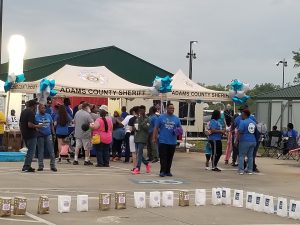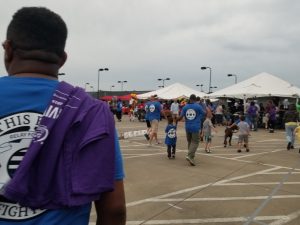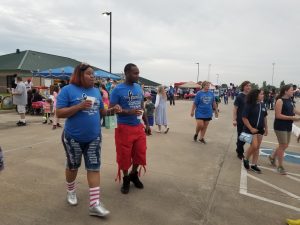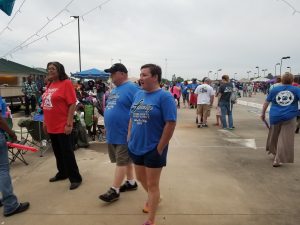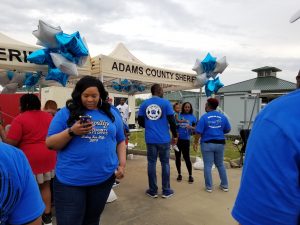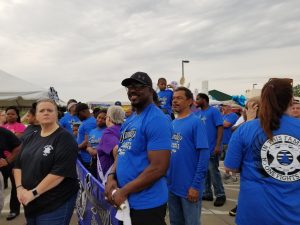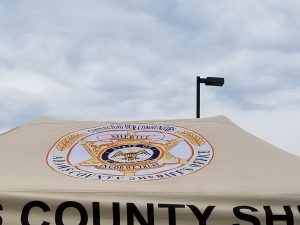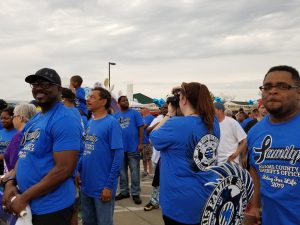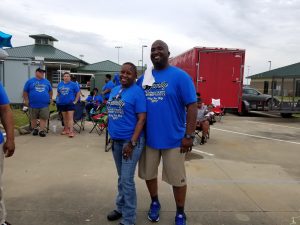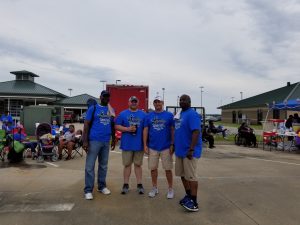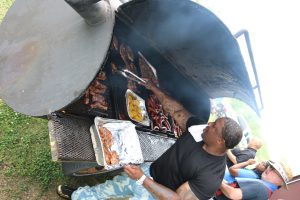 "Health & Safety Fair/First Responders Day"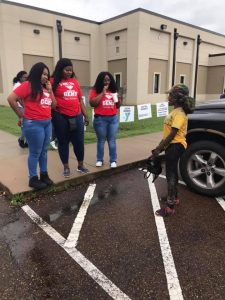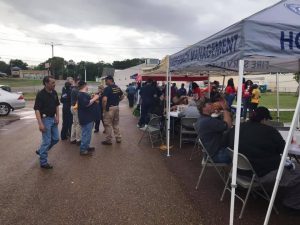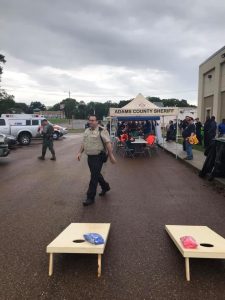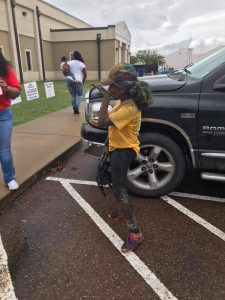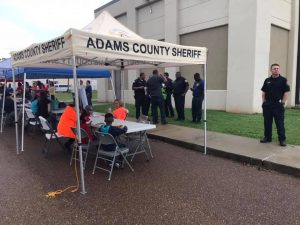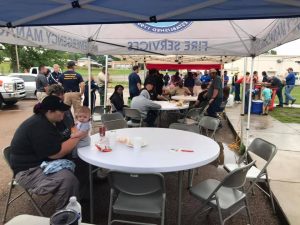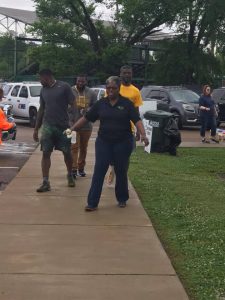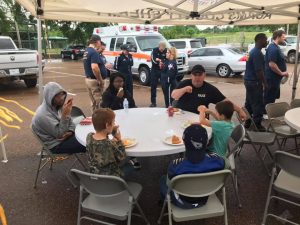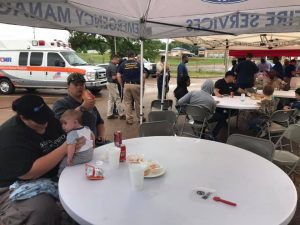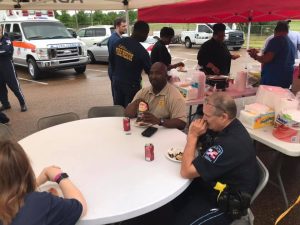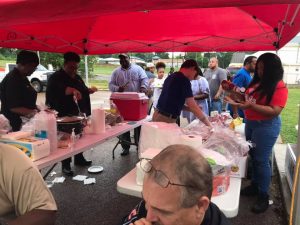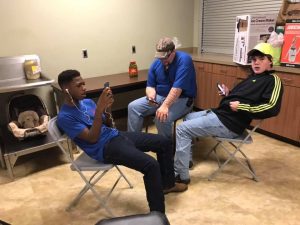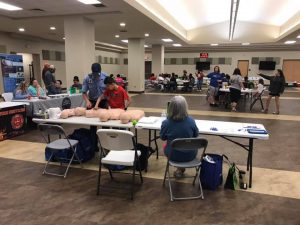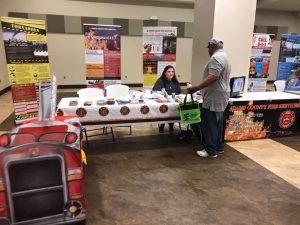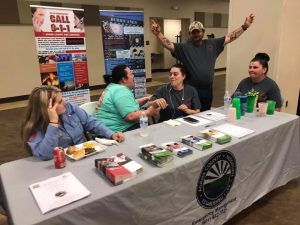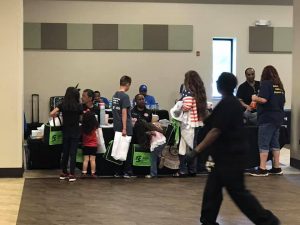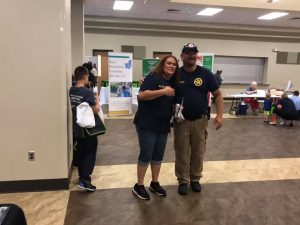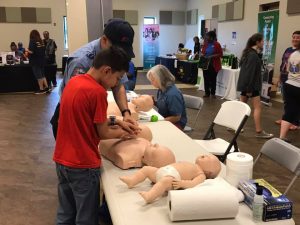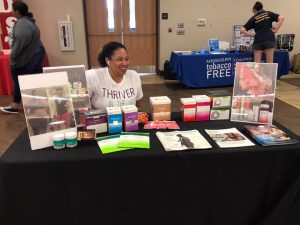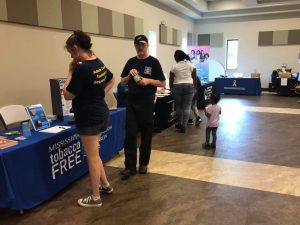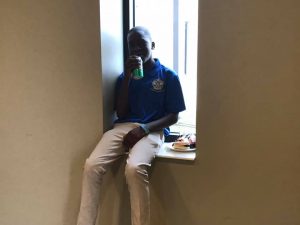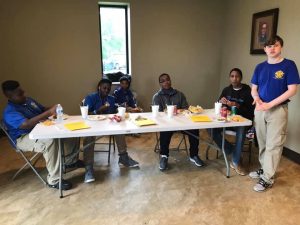 West Primary "Testing Kickoff"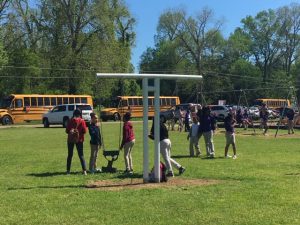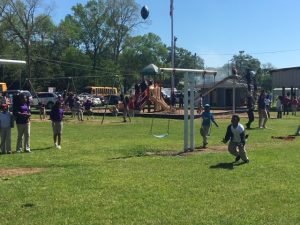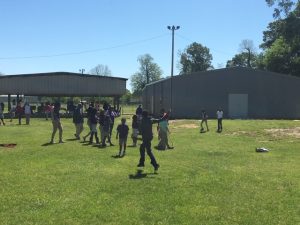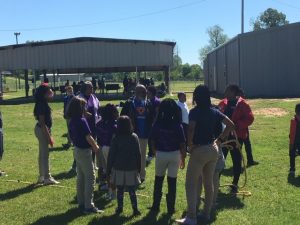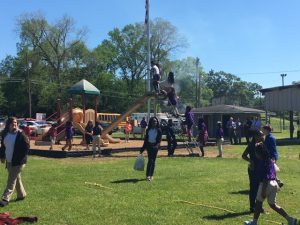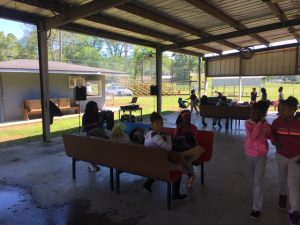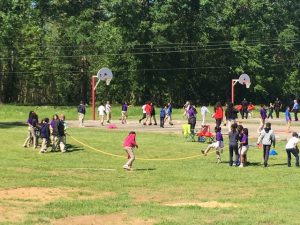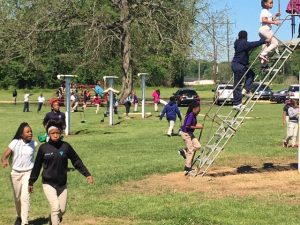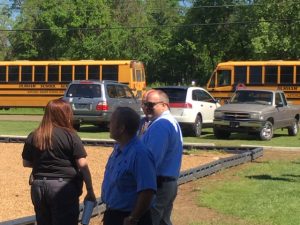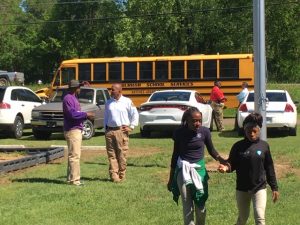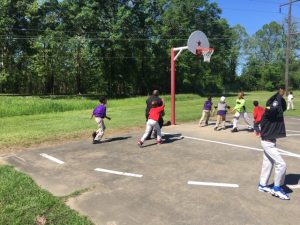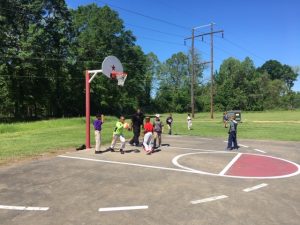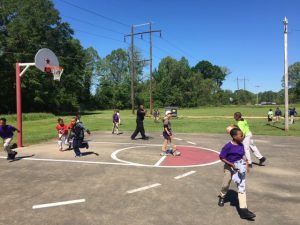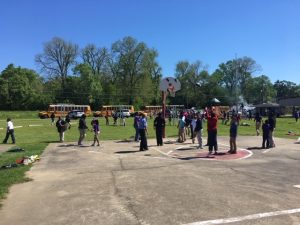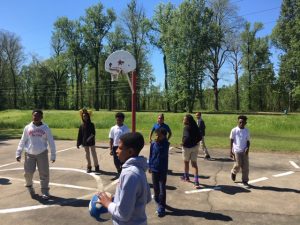 Town Hall Meeting "Bridging the Gap, between The Youth and Police"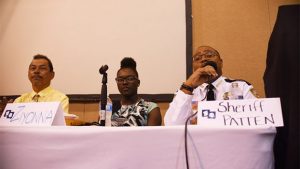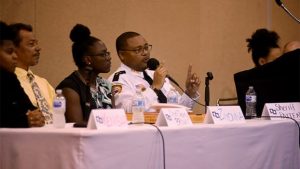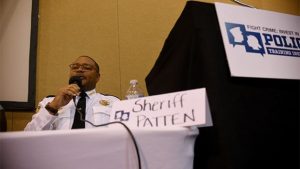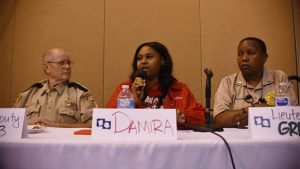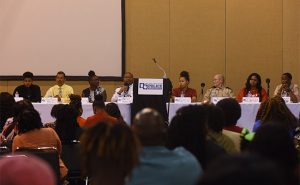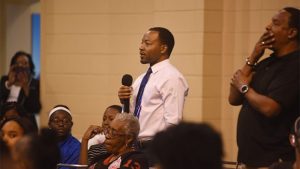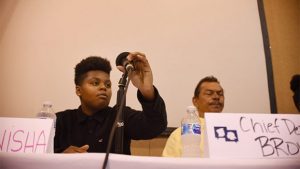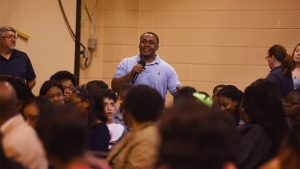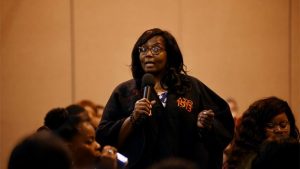 "Dr. Seuss Week… Read Across America"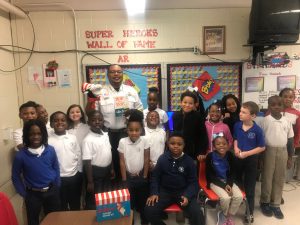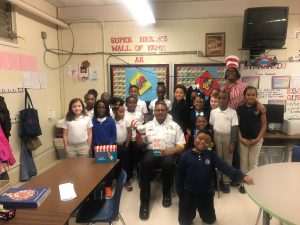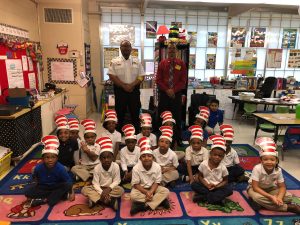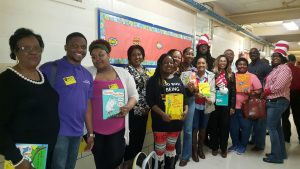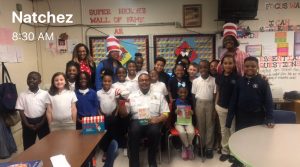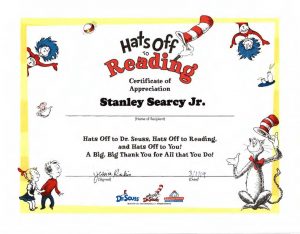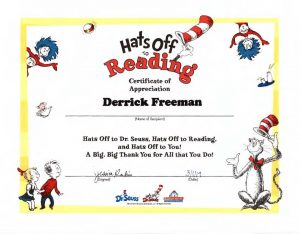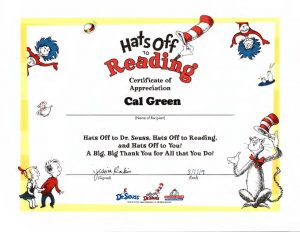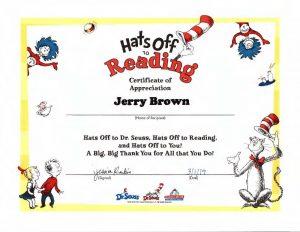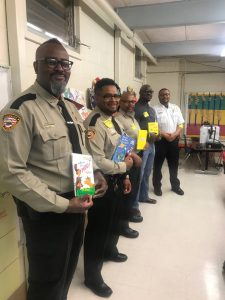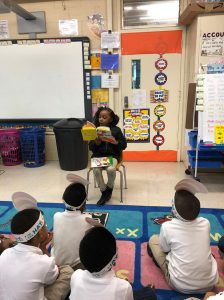 "Breakfast with Vets"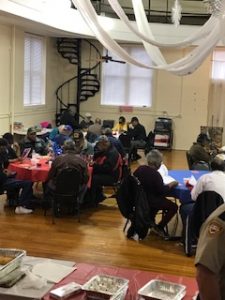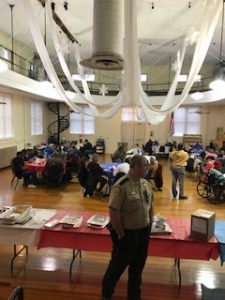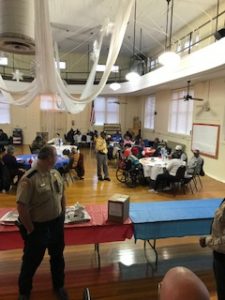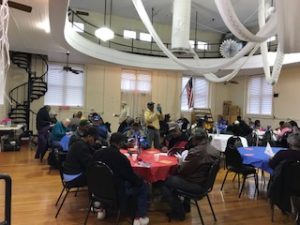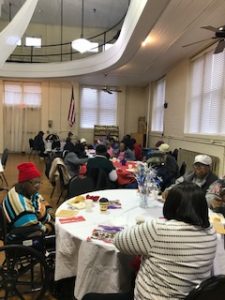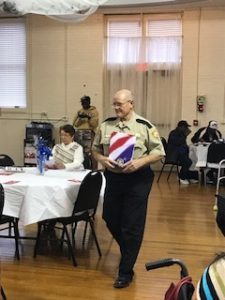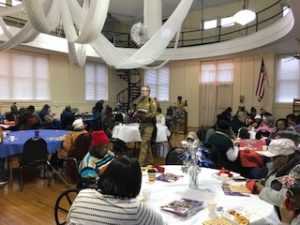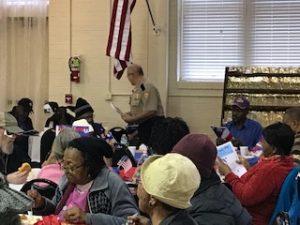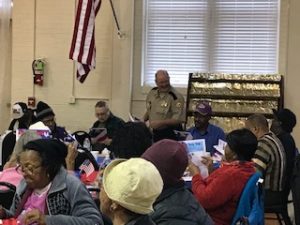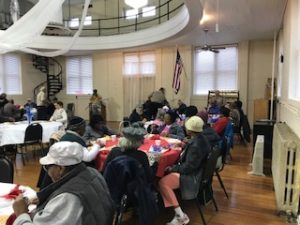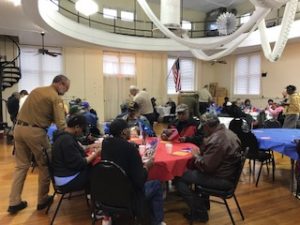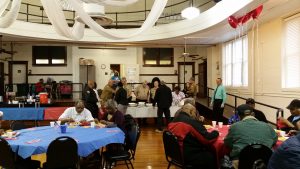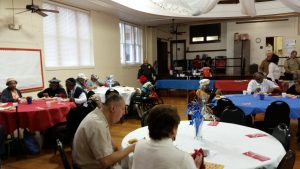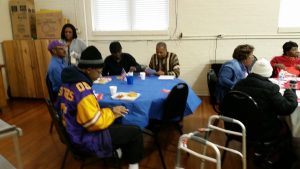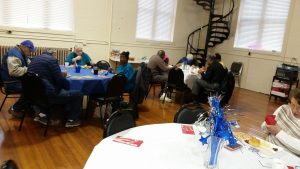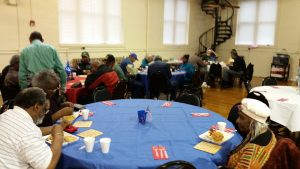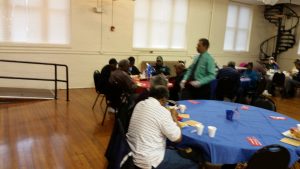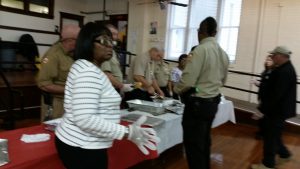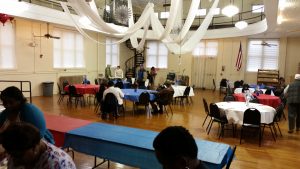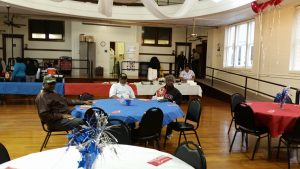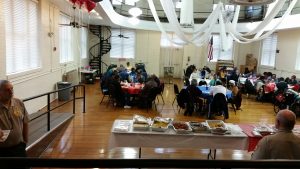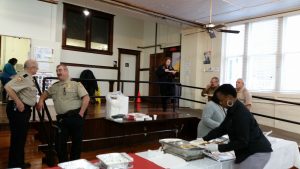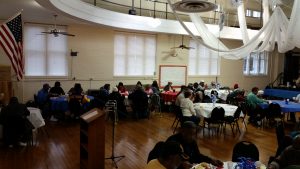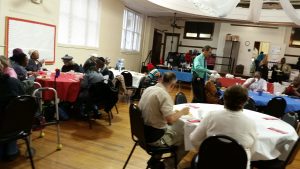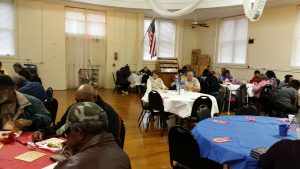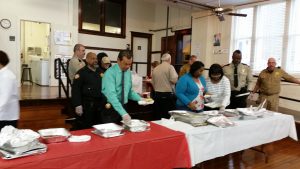 "Christmas Staff Meeting"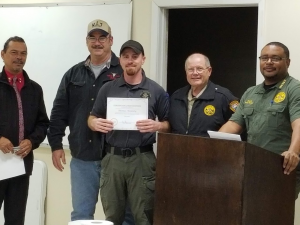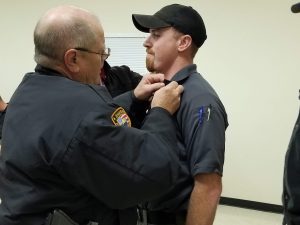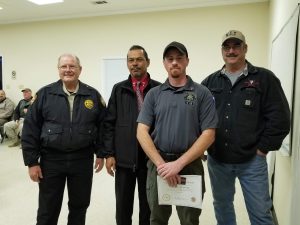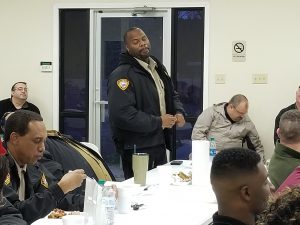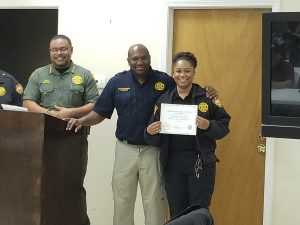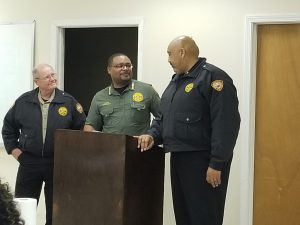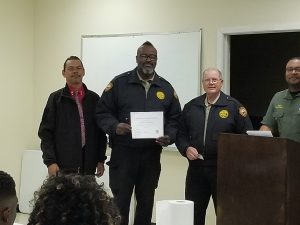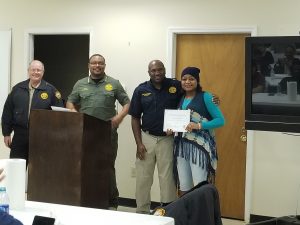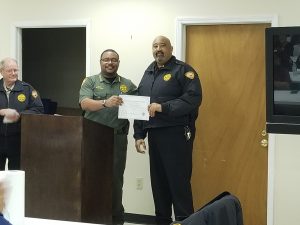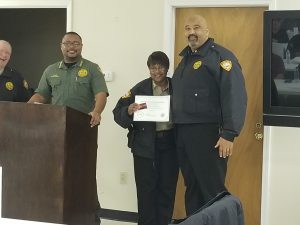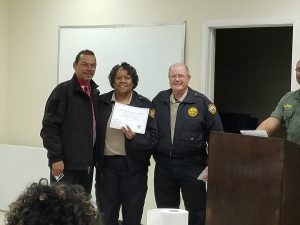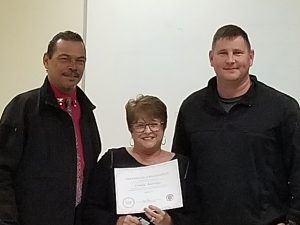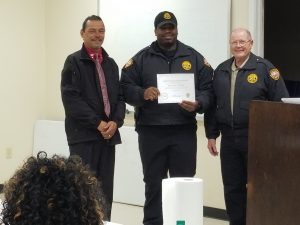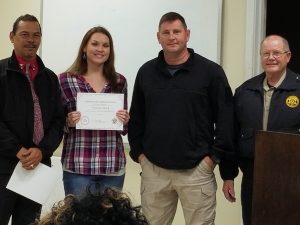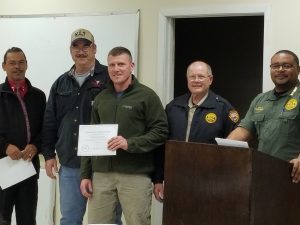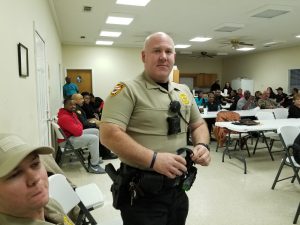 "Senior Citizens 20th Annual Christmas Party"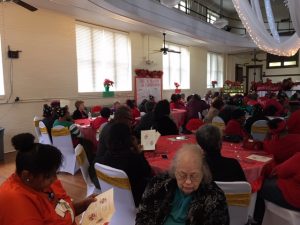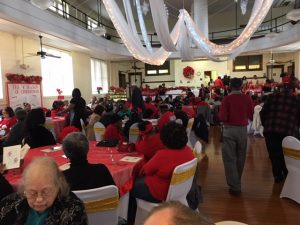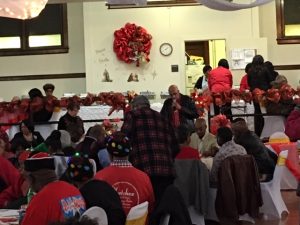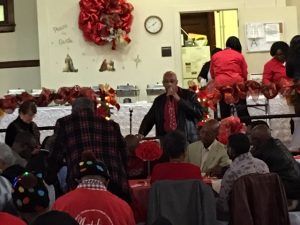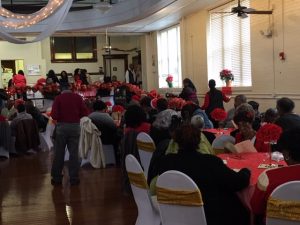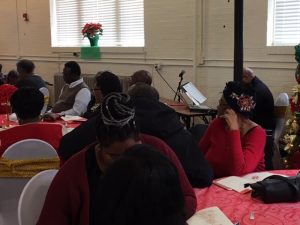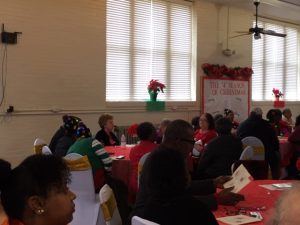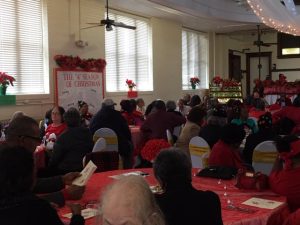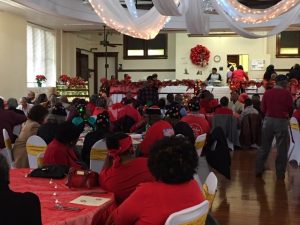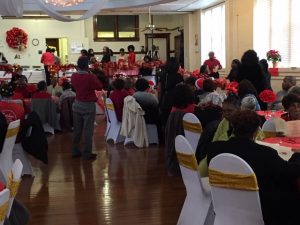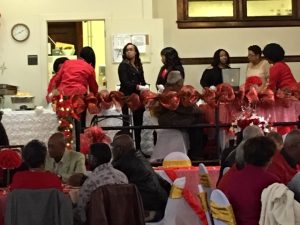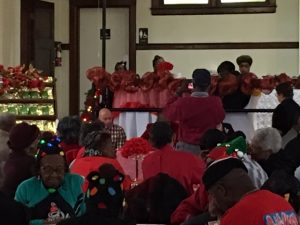 "Car Seat Giveaway"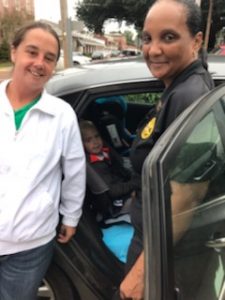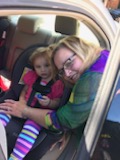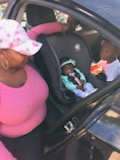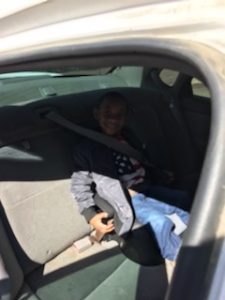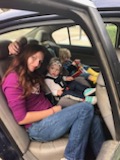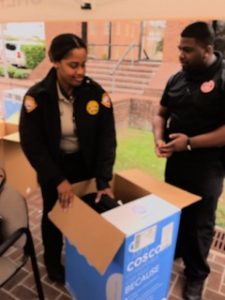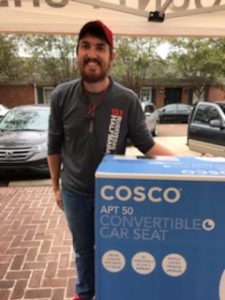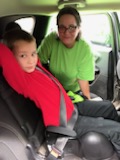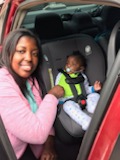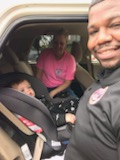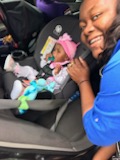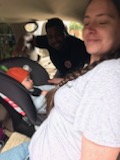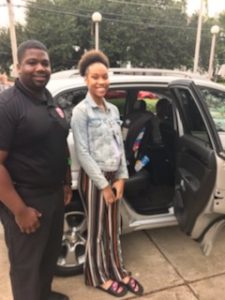 "Health & Safety Fair 2018"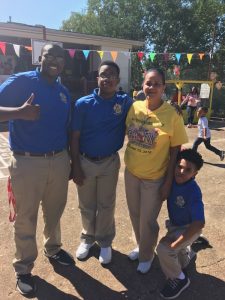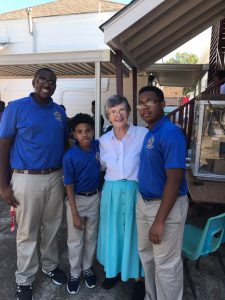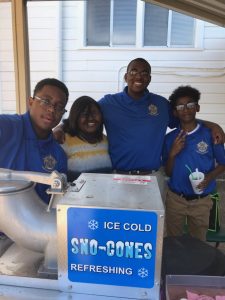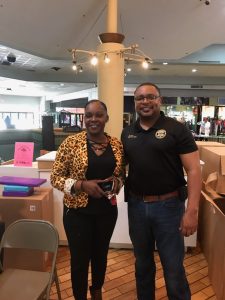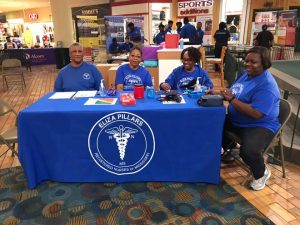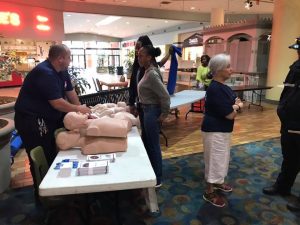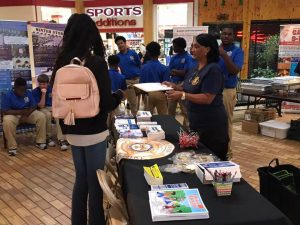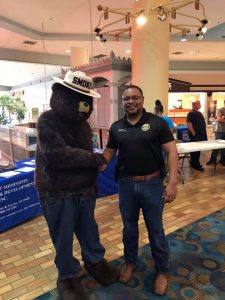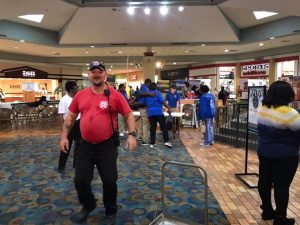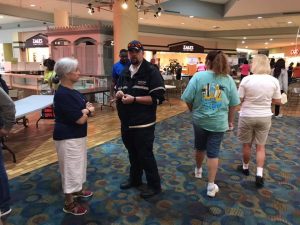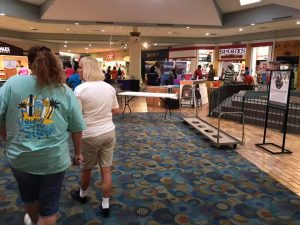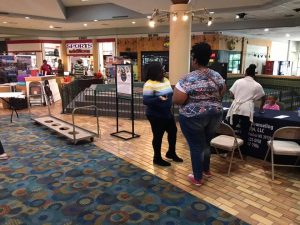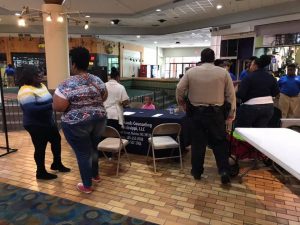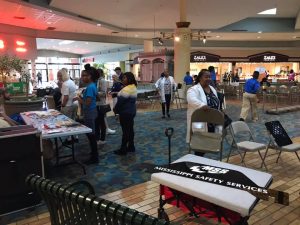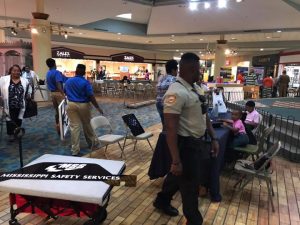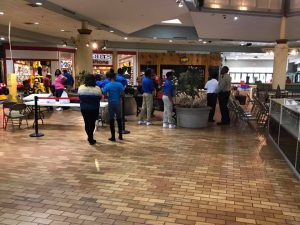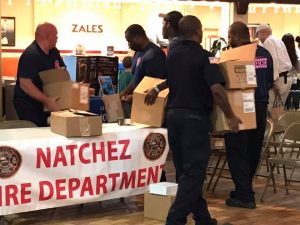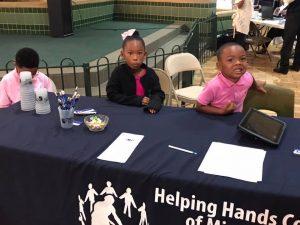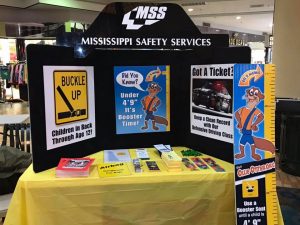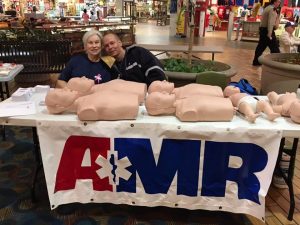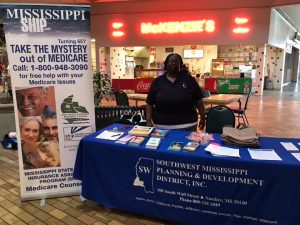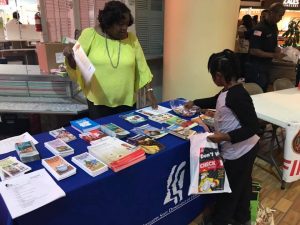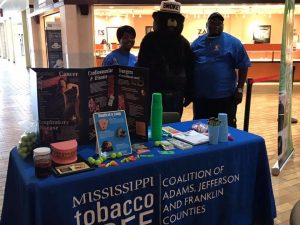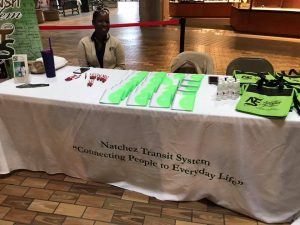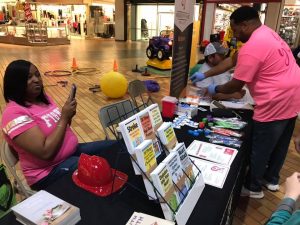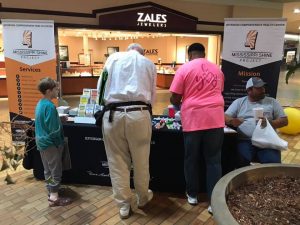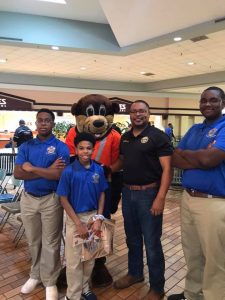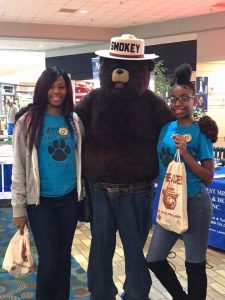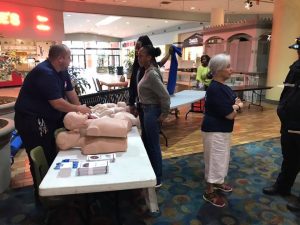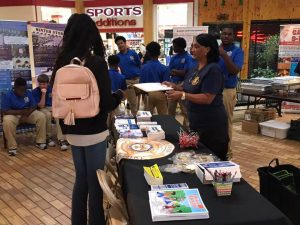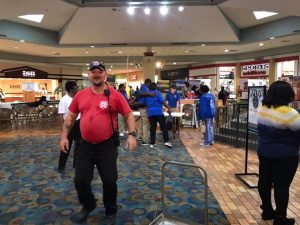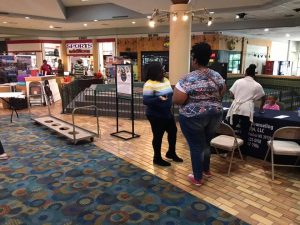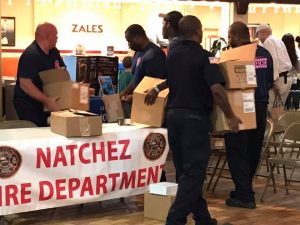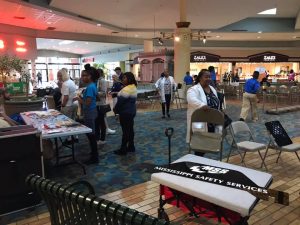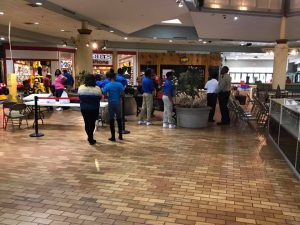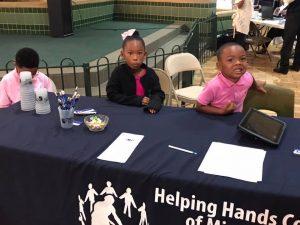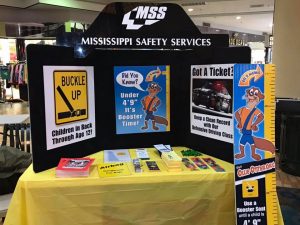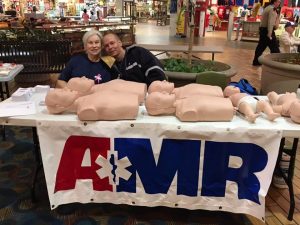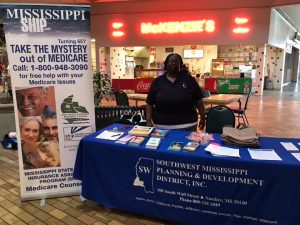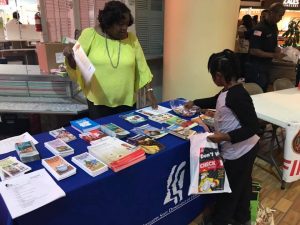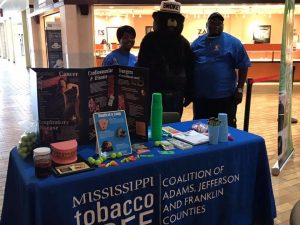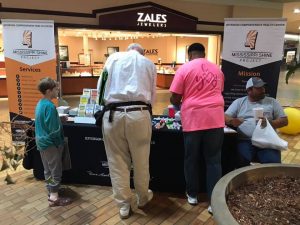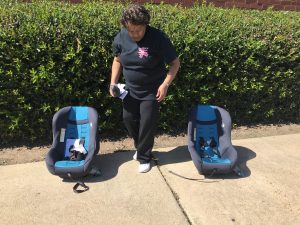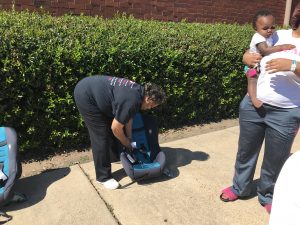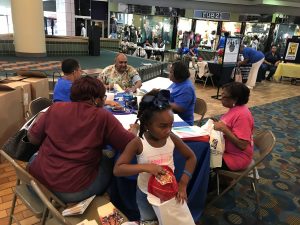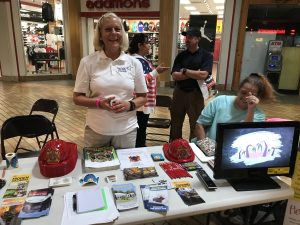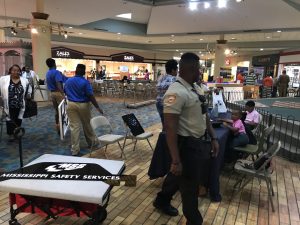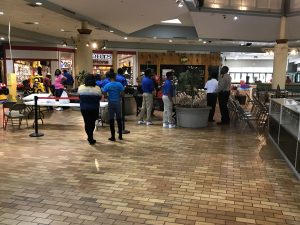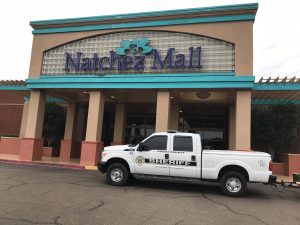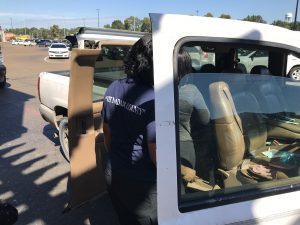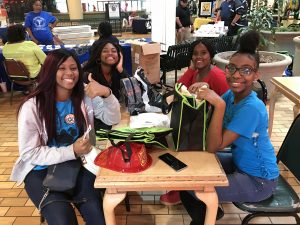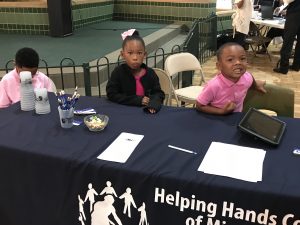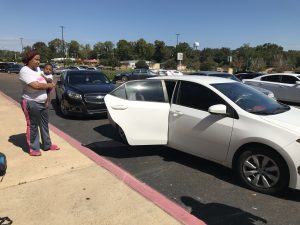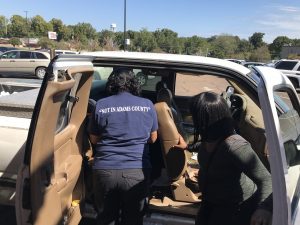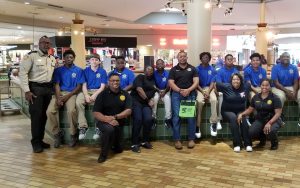 "Paint Natchez Pink 2018"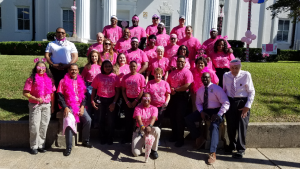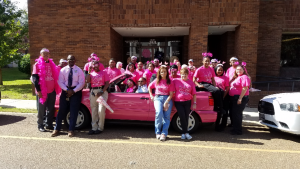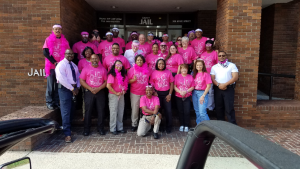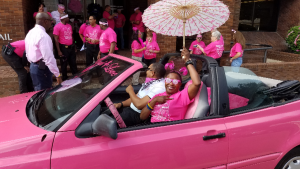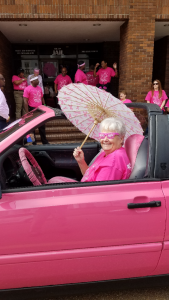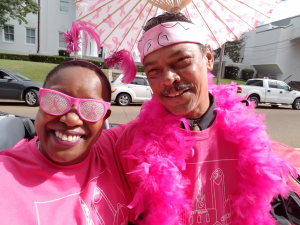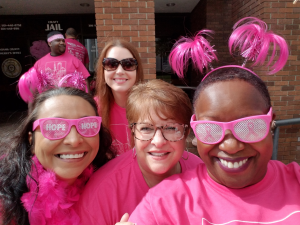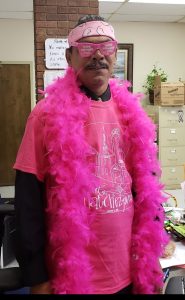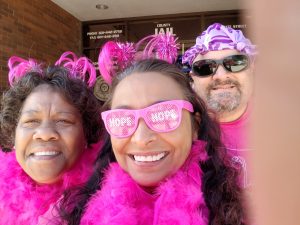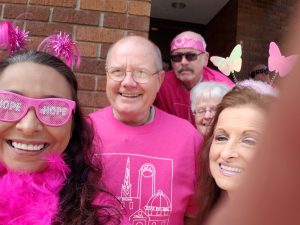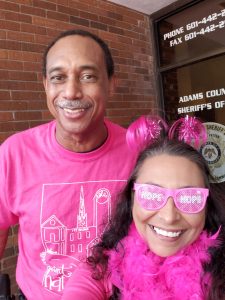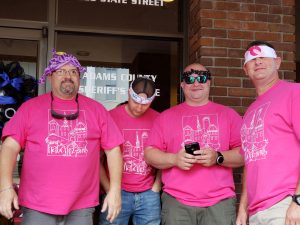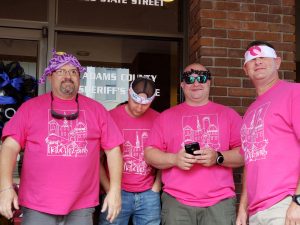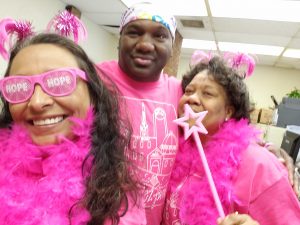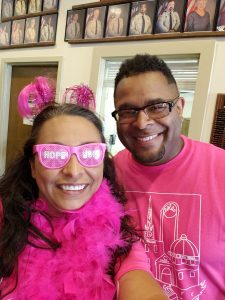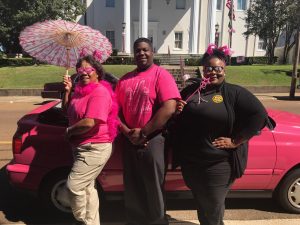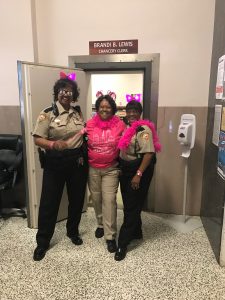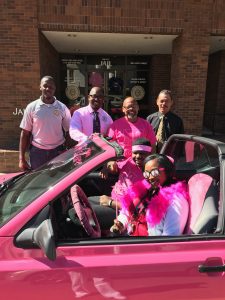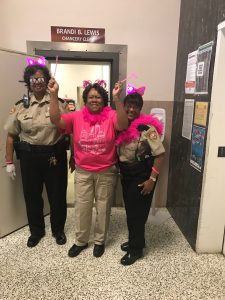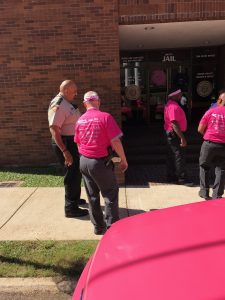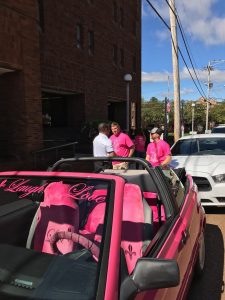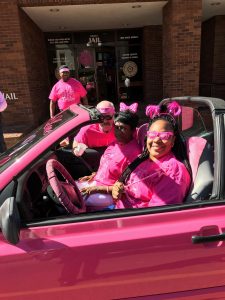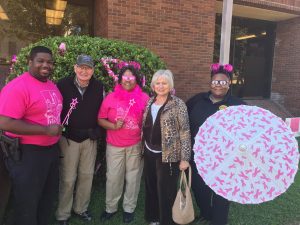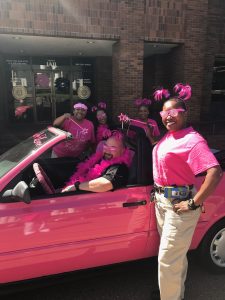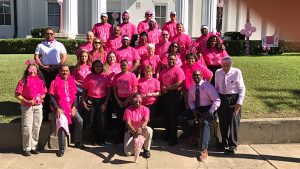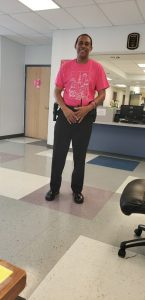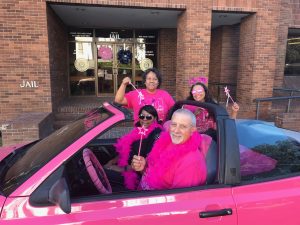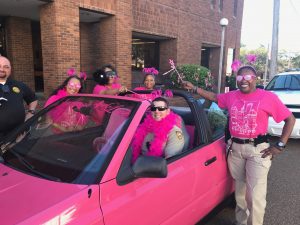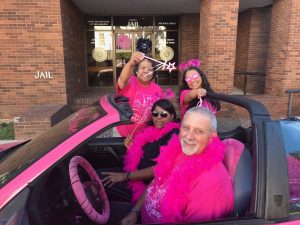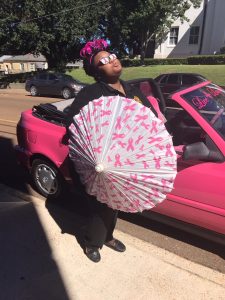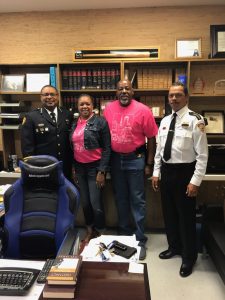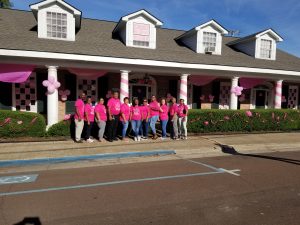 "Breakfast with The Vets"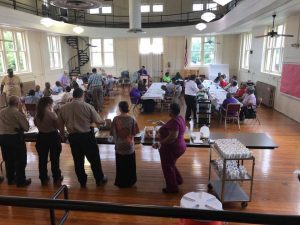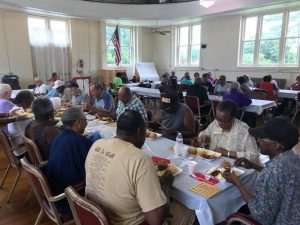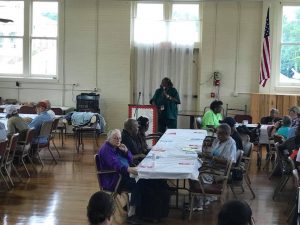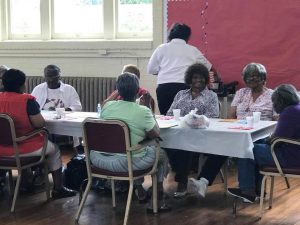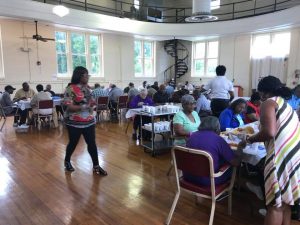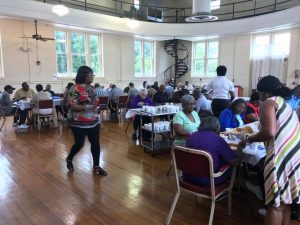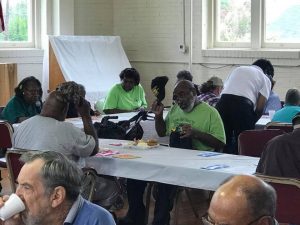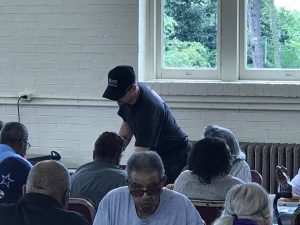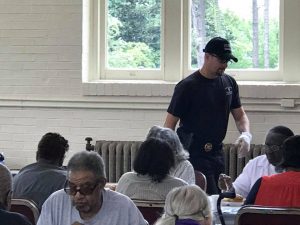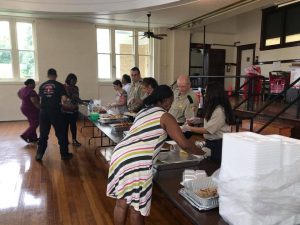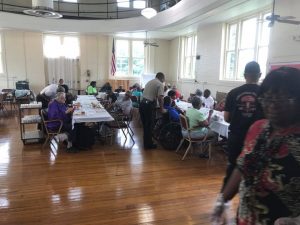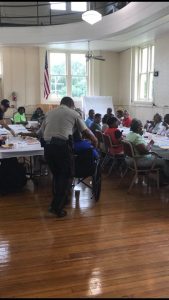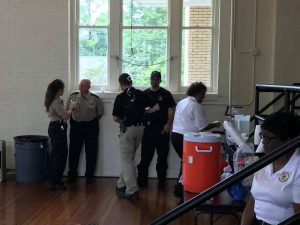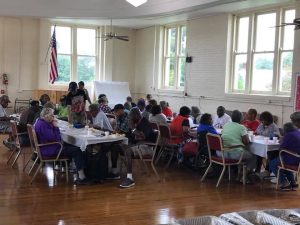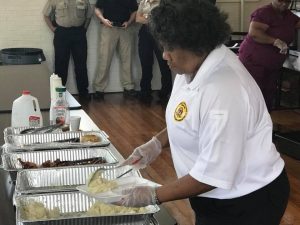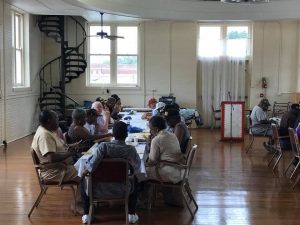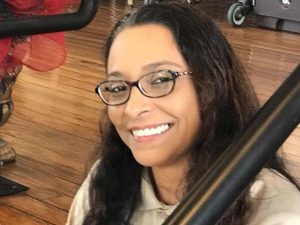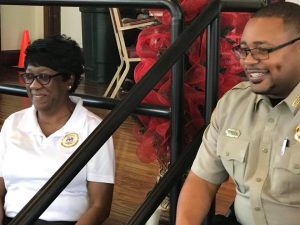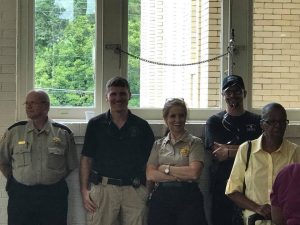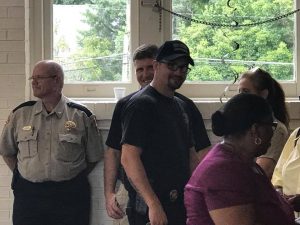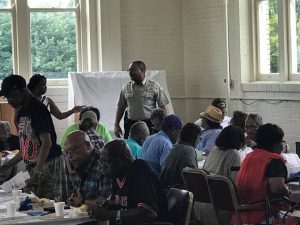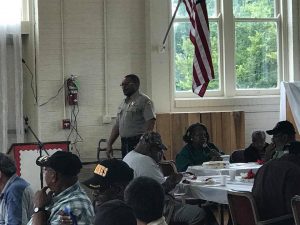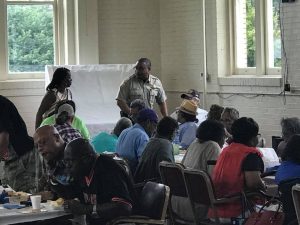 "National Night Out 2018"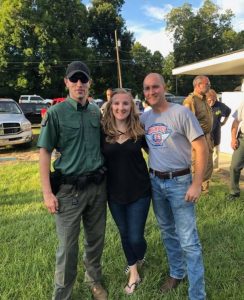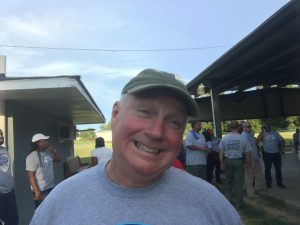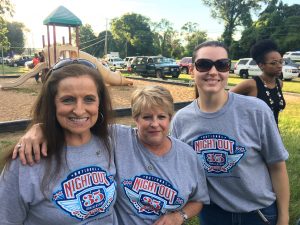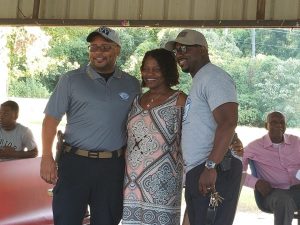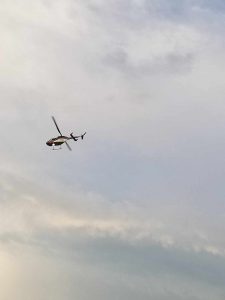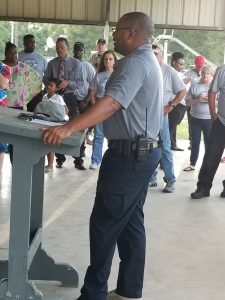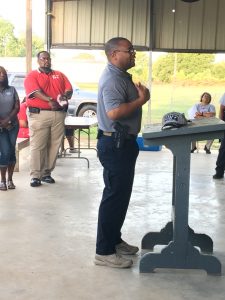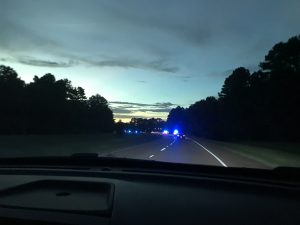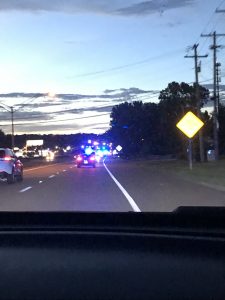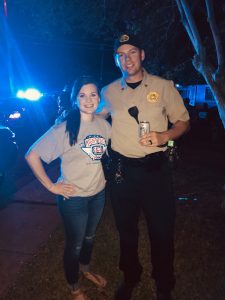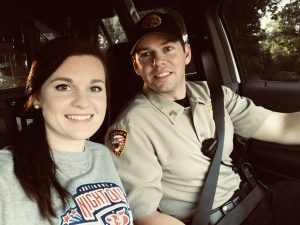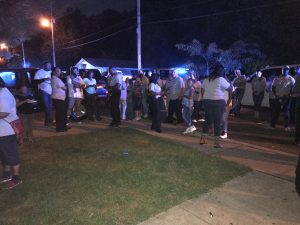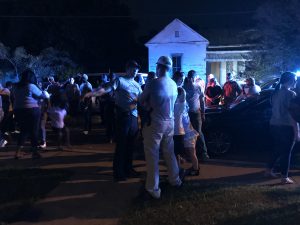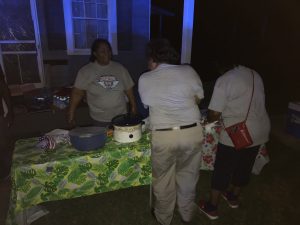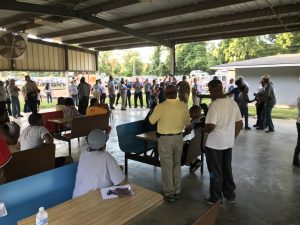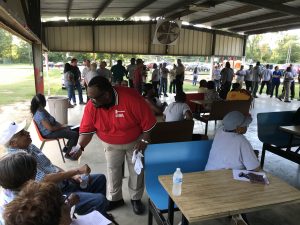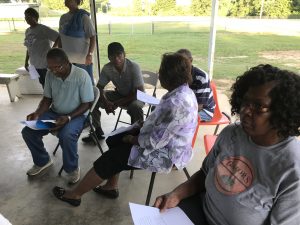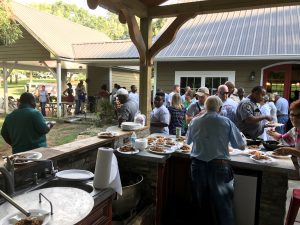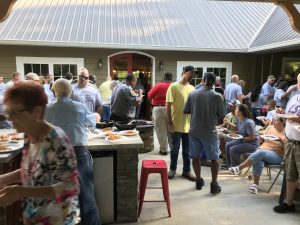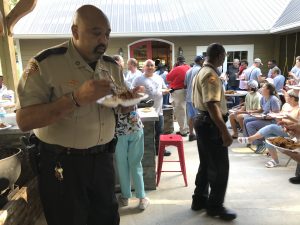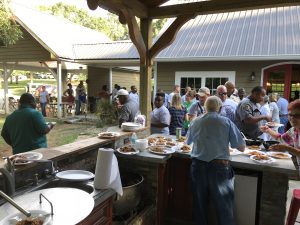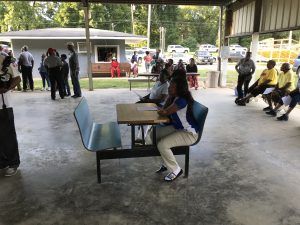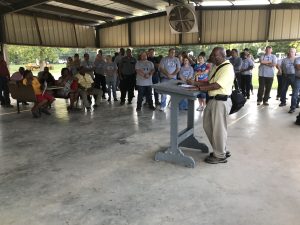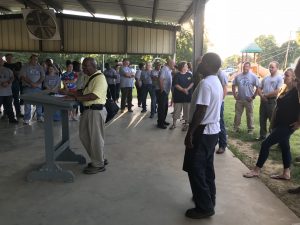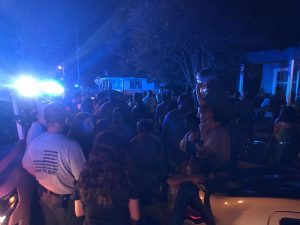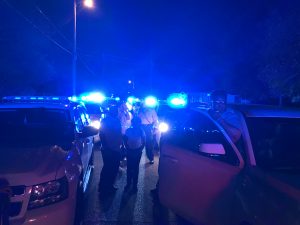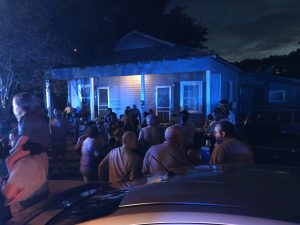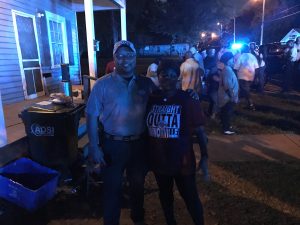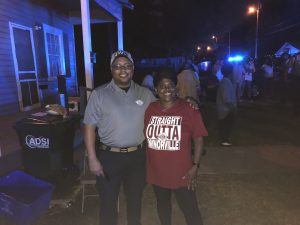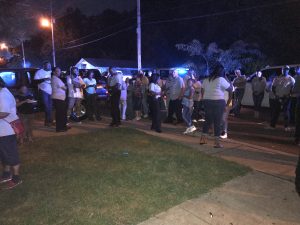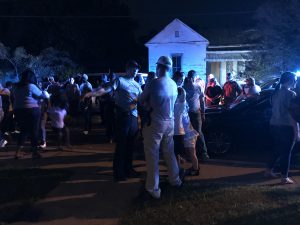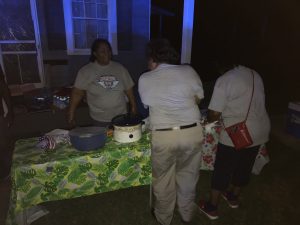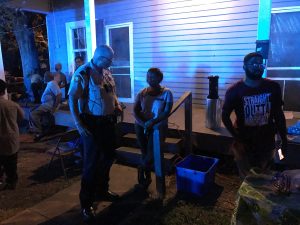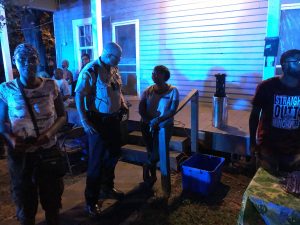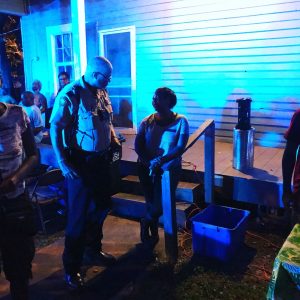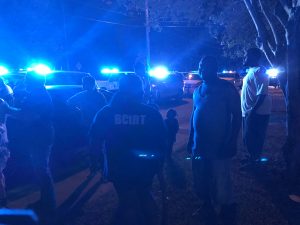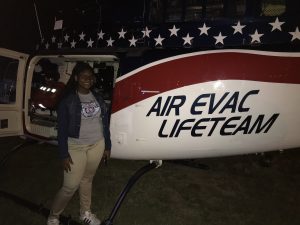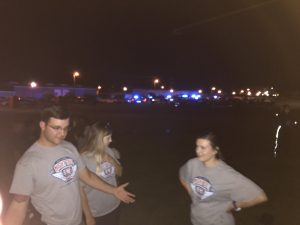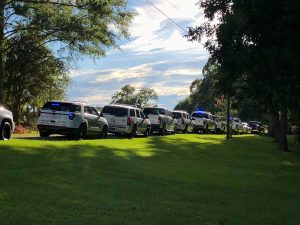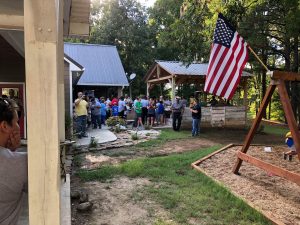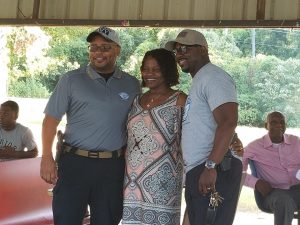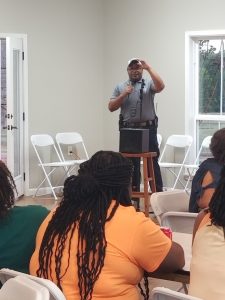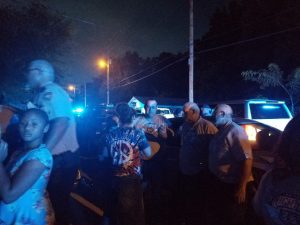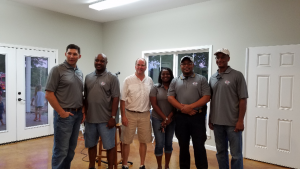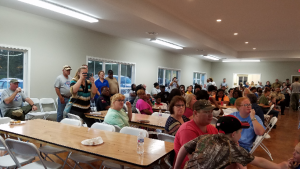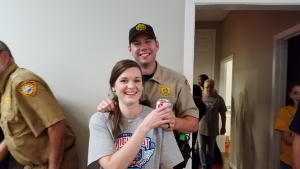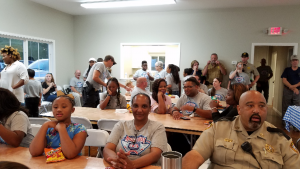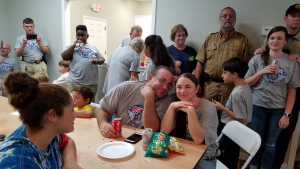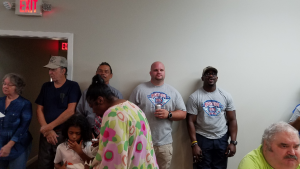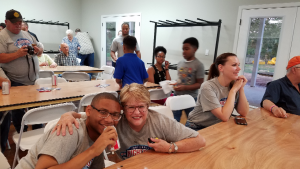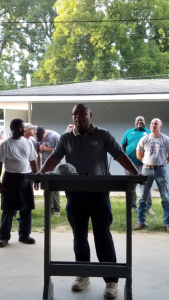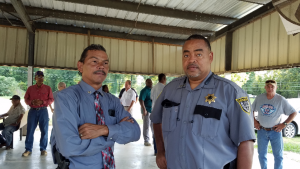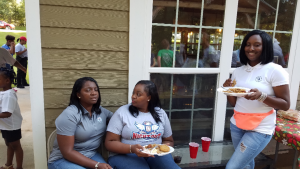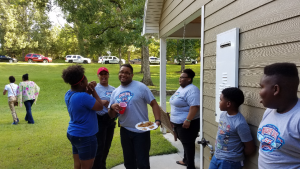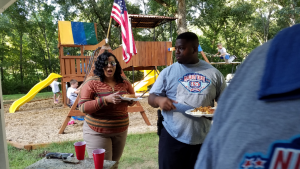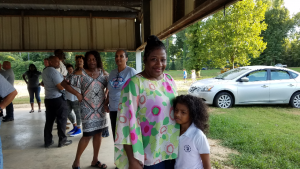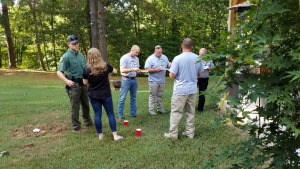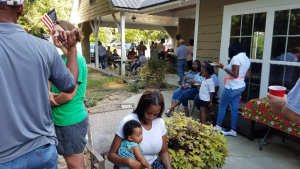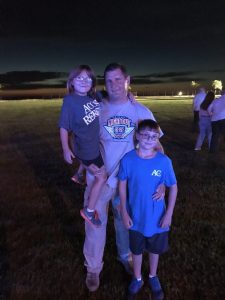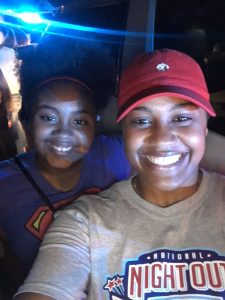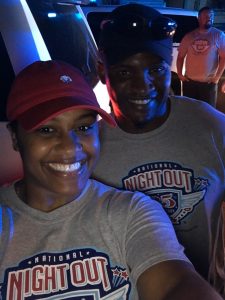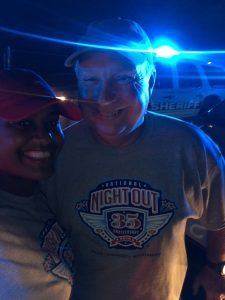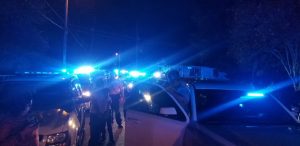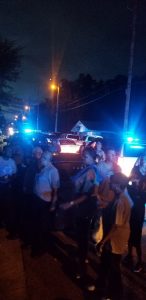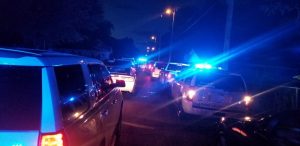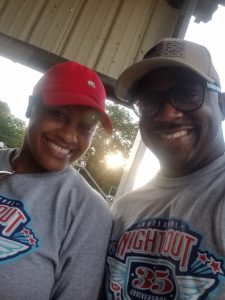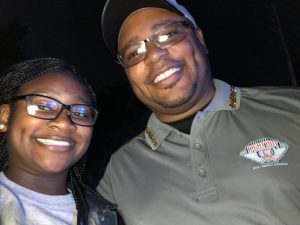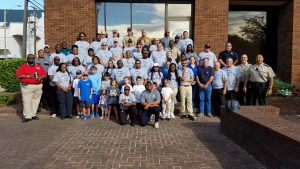 "Minorville Jubilee 2018"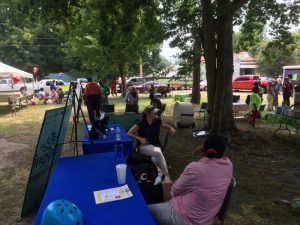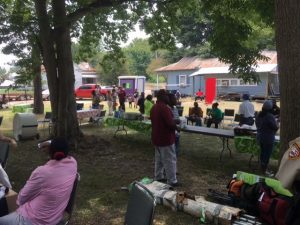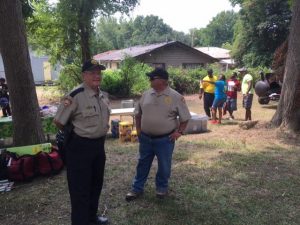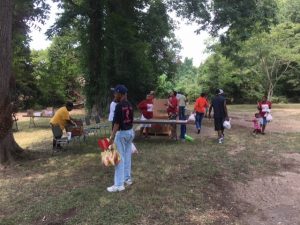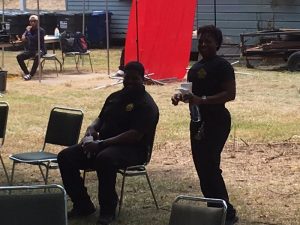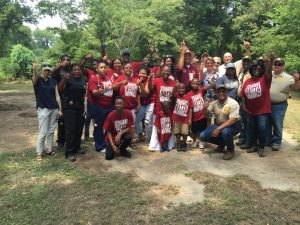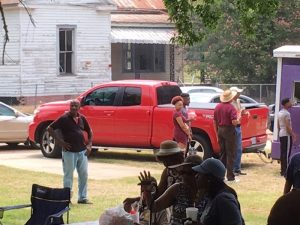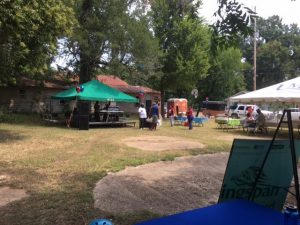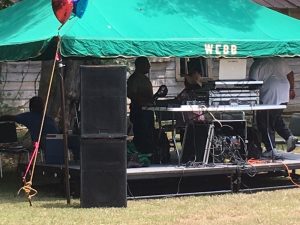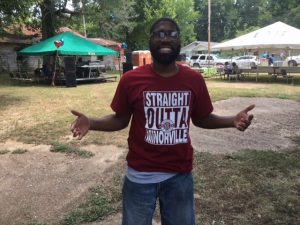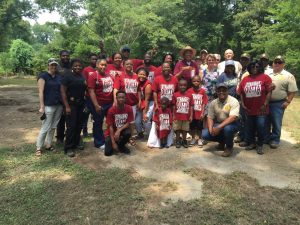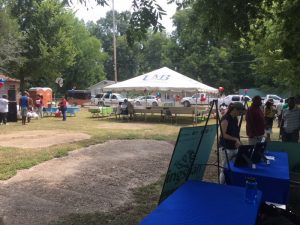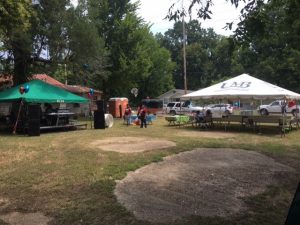 2018 "Keepers of The Command" Junior Cadet Graduation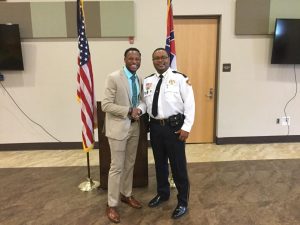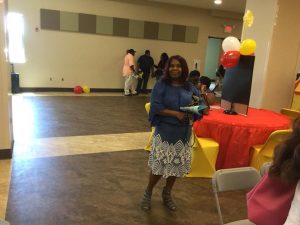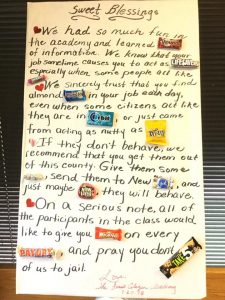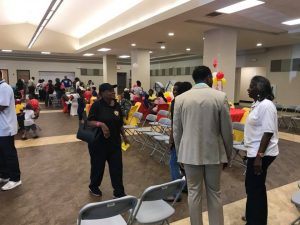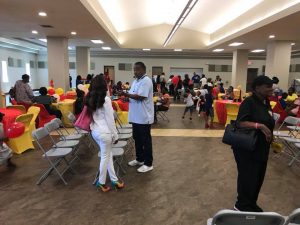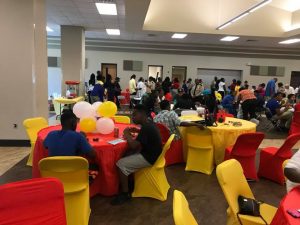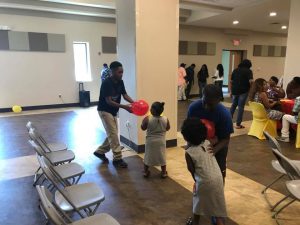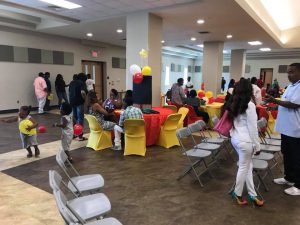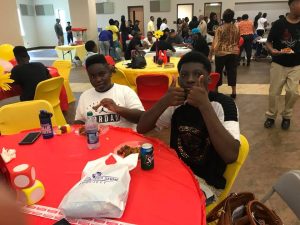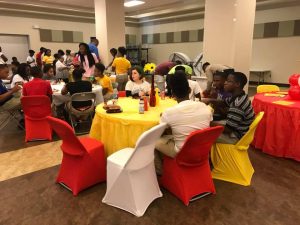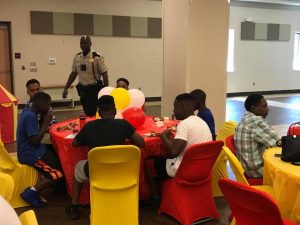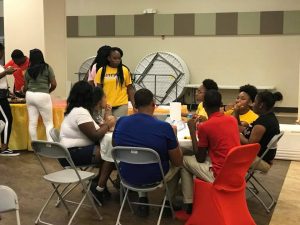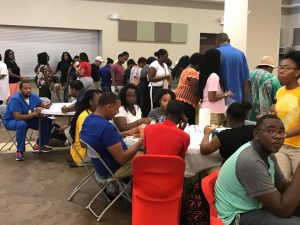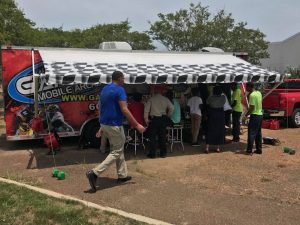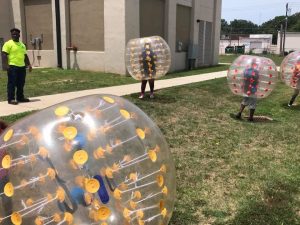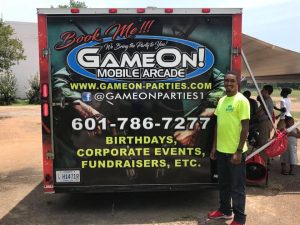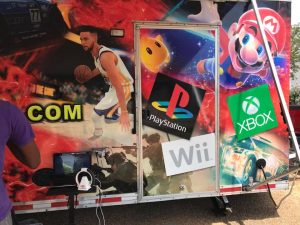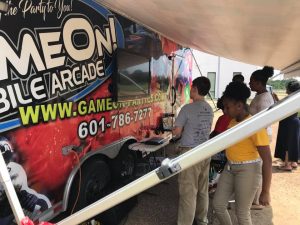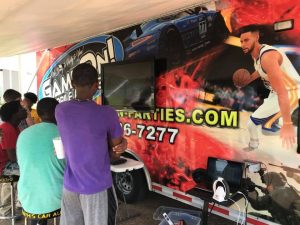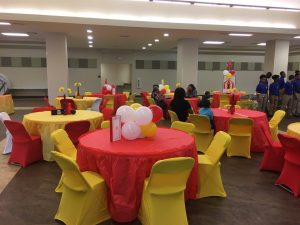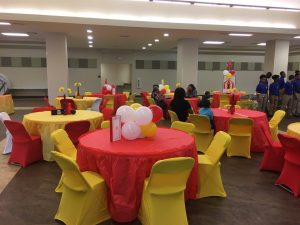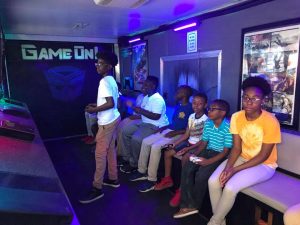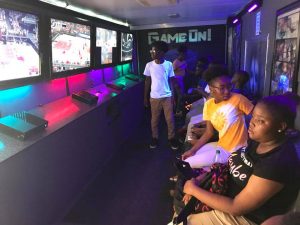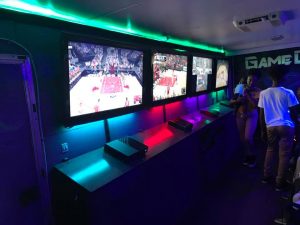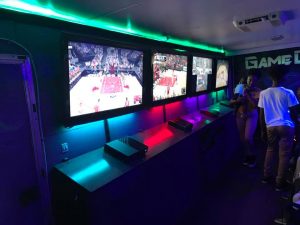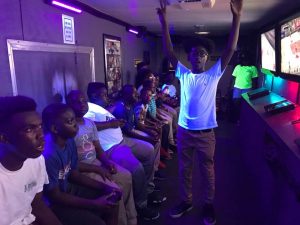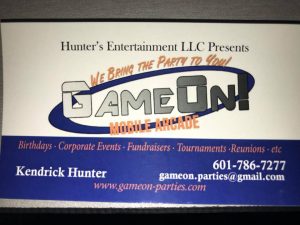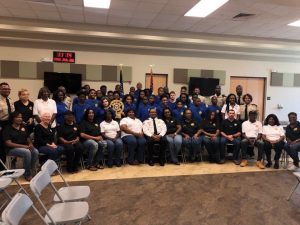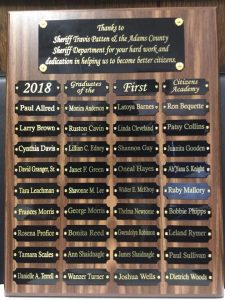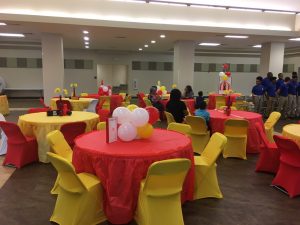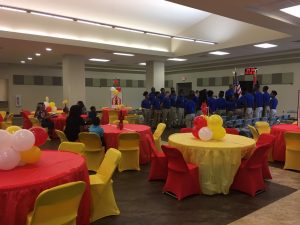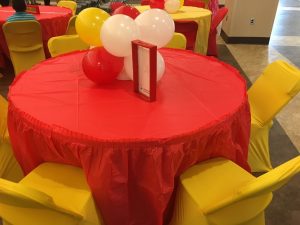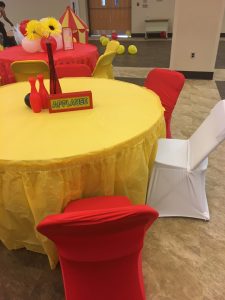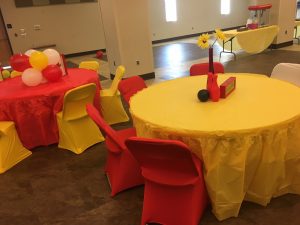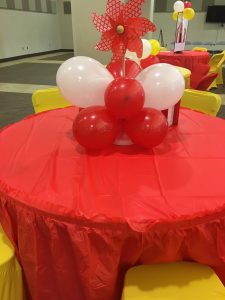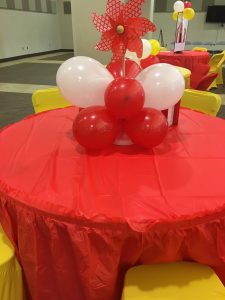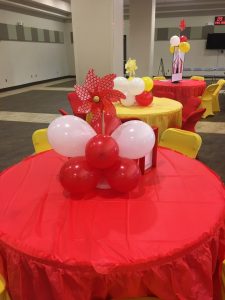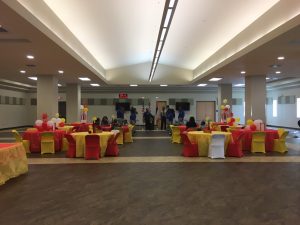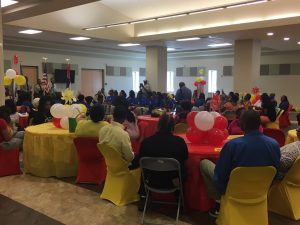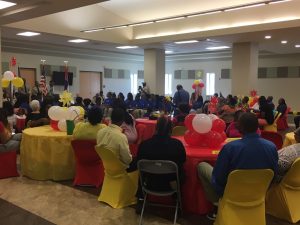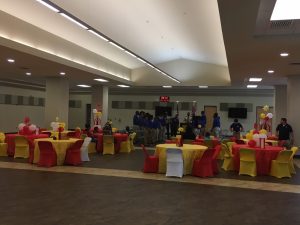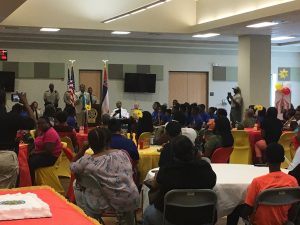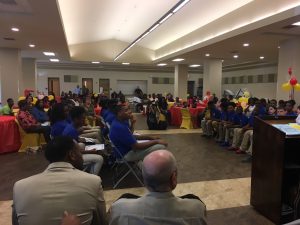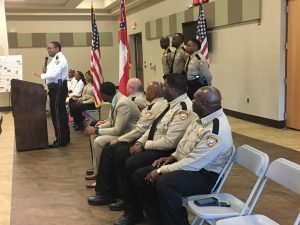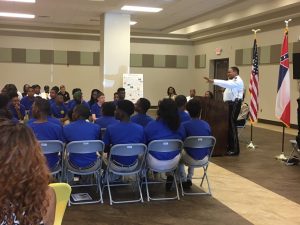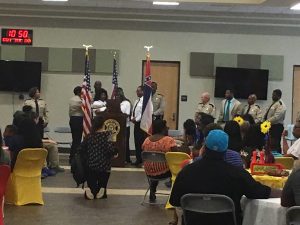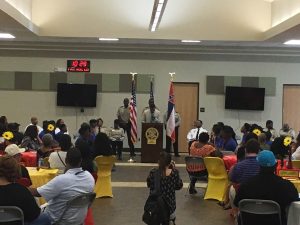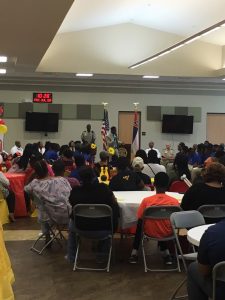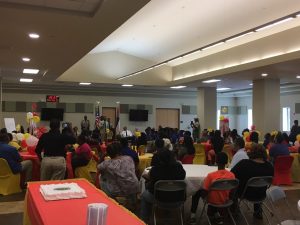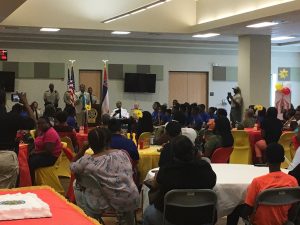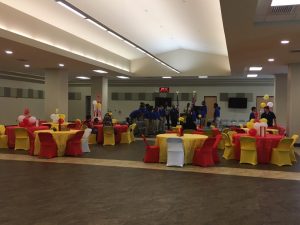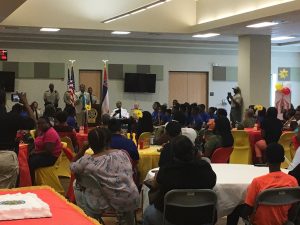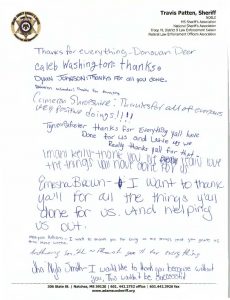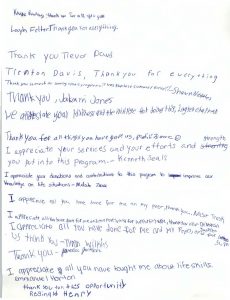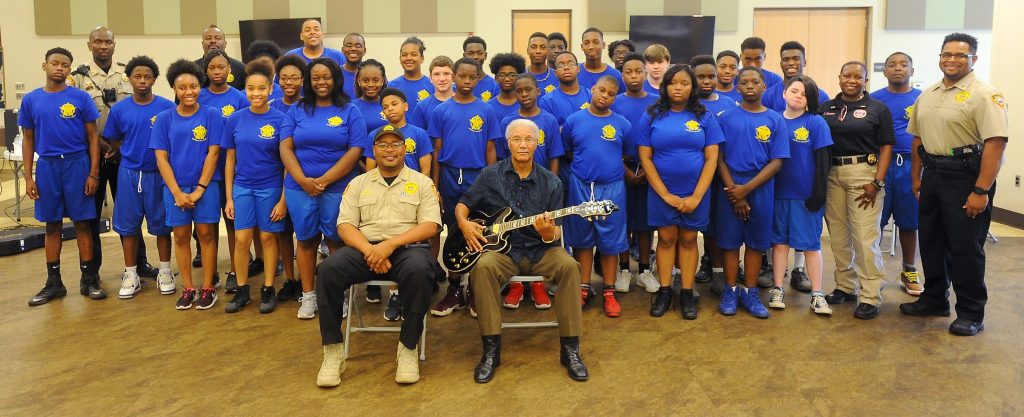 "Rodeo 2018"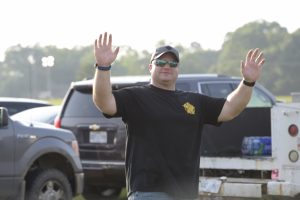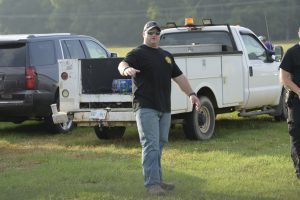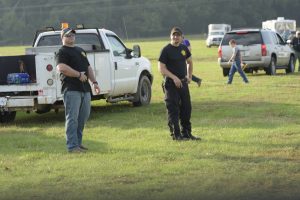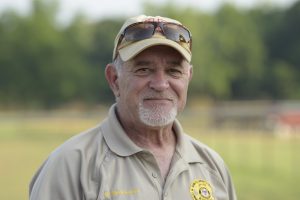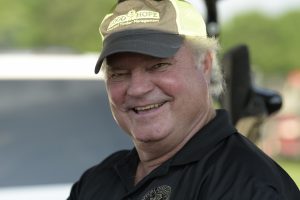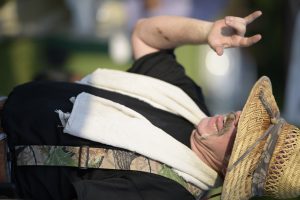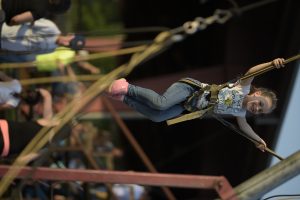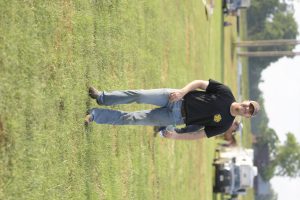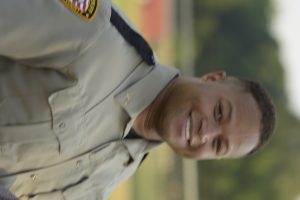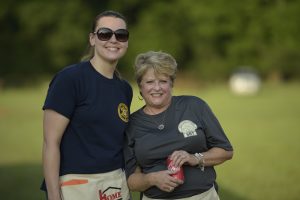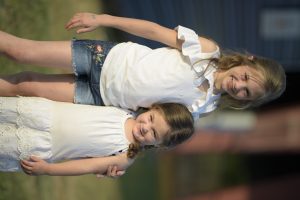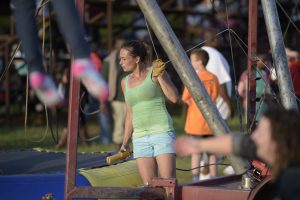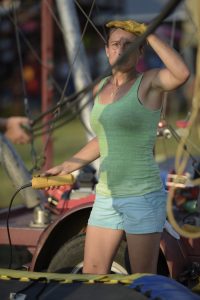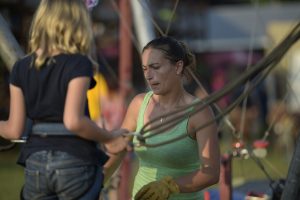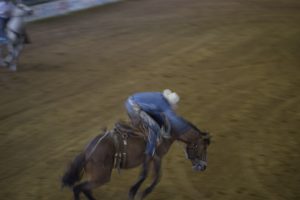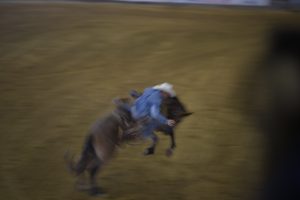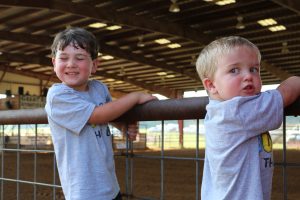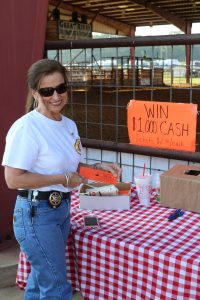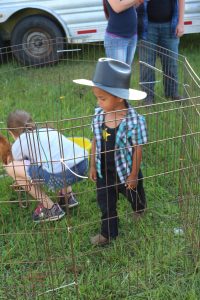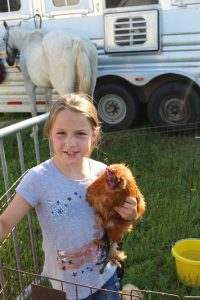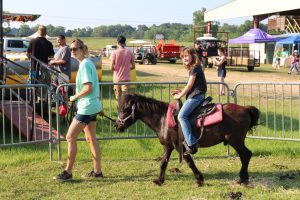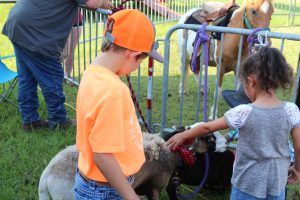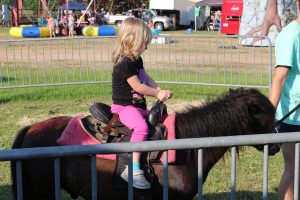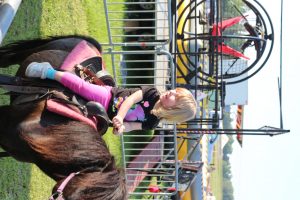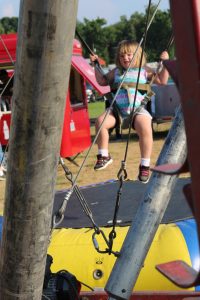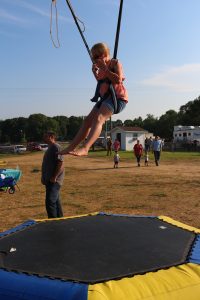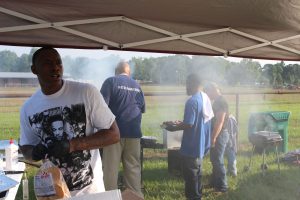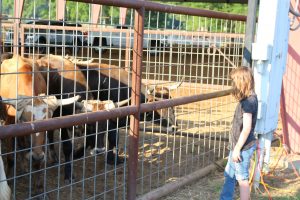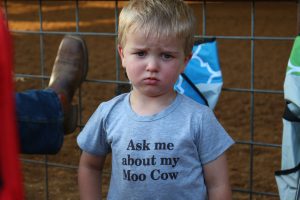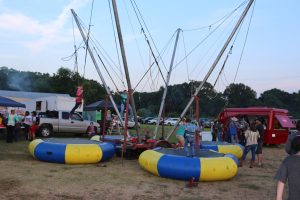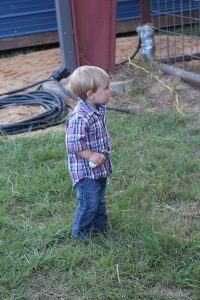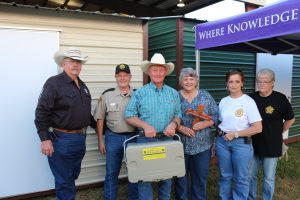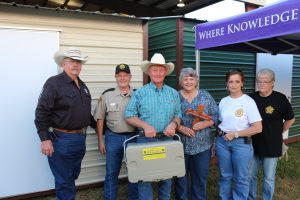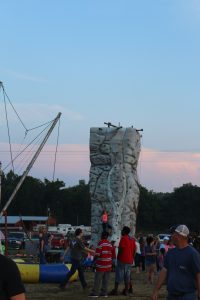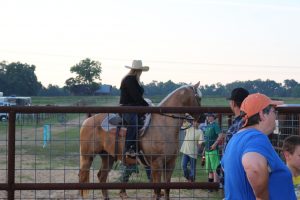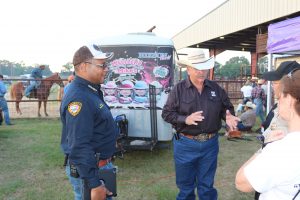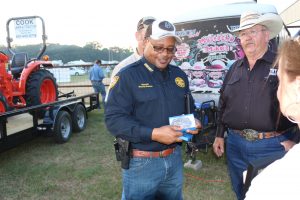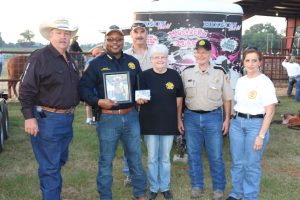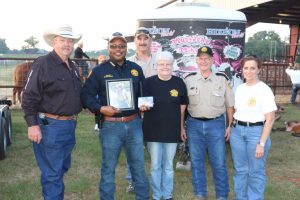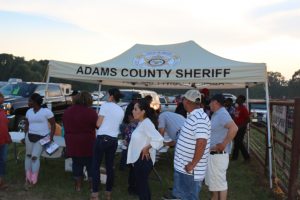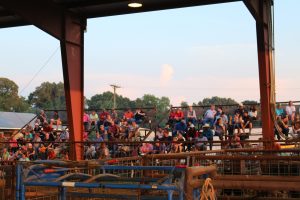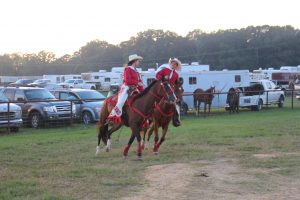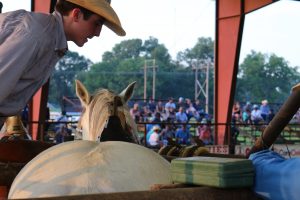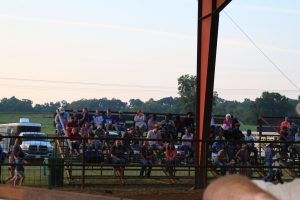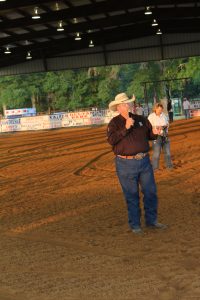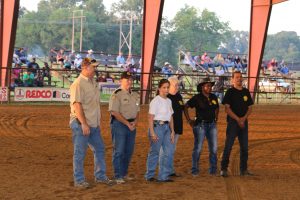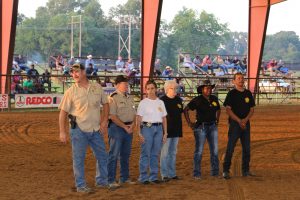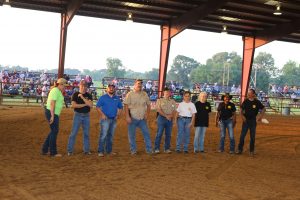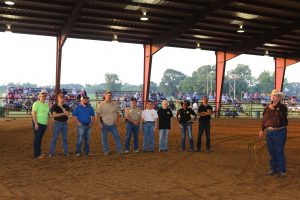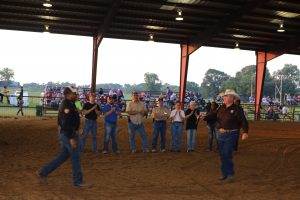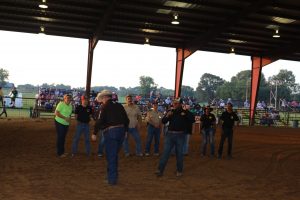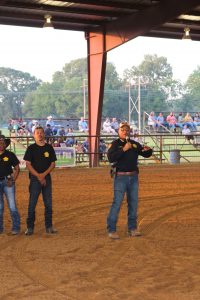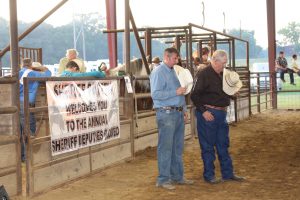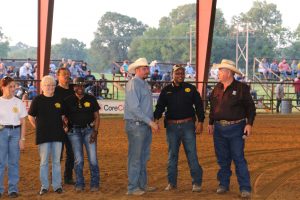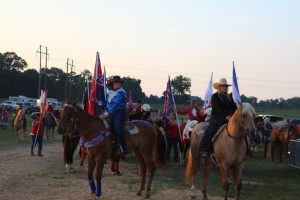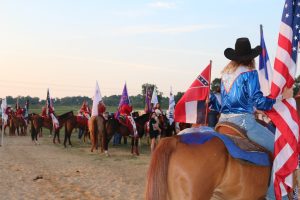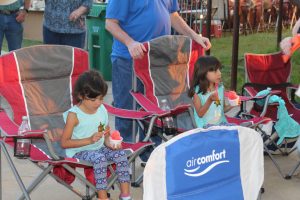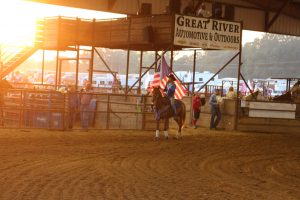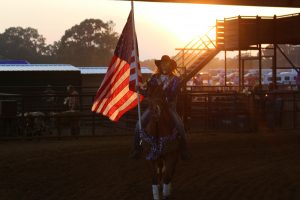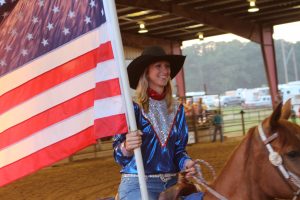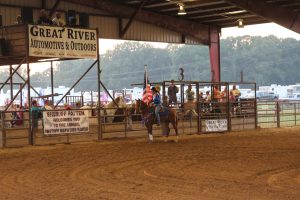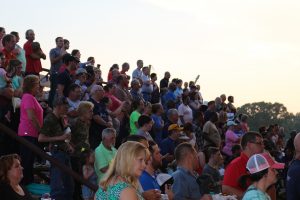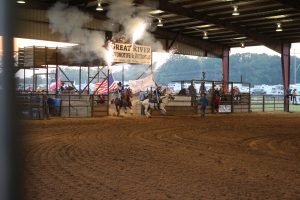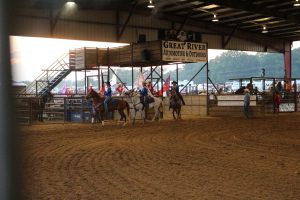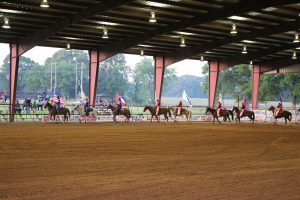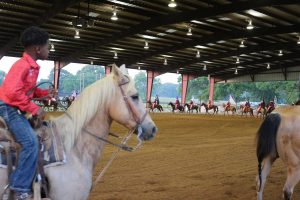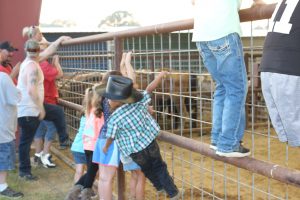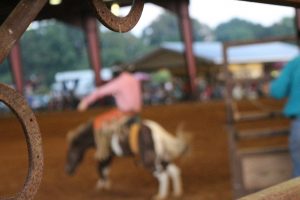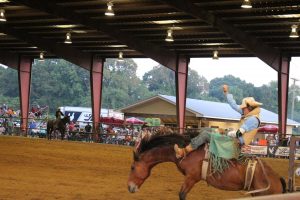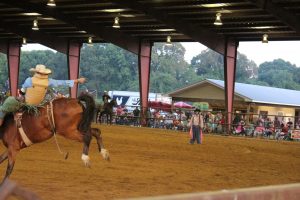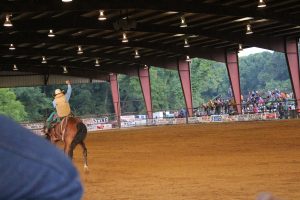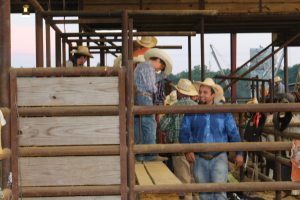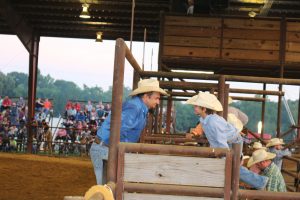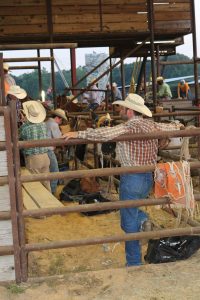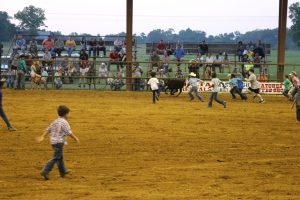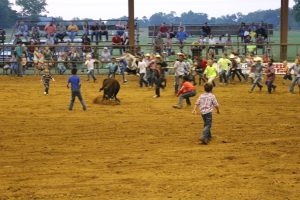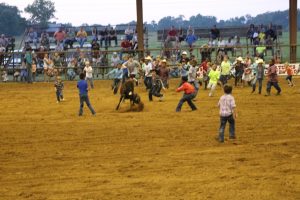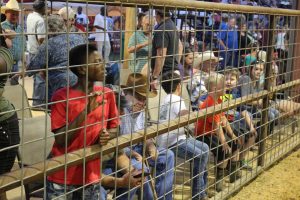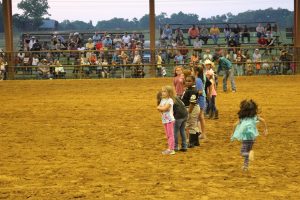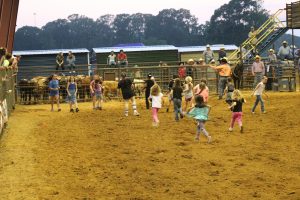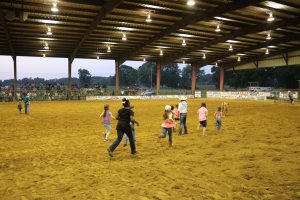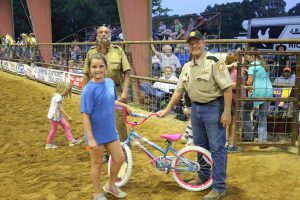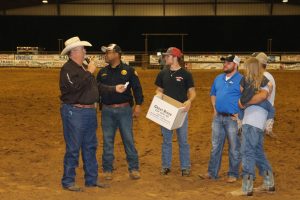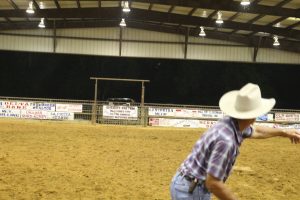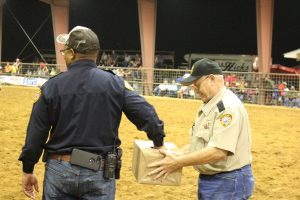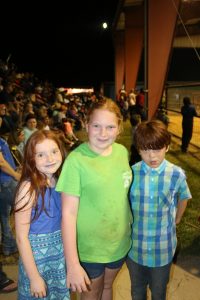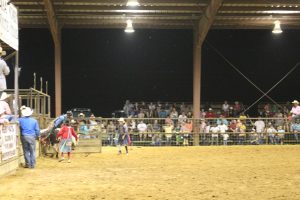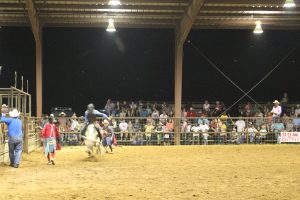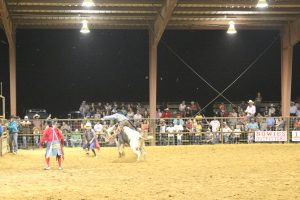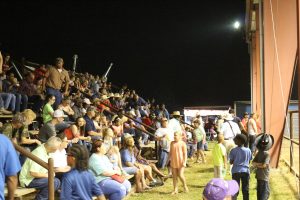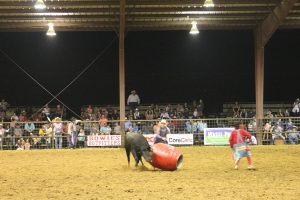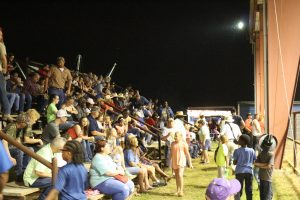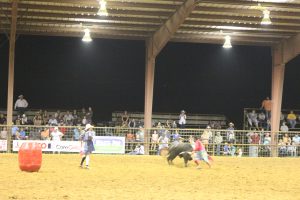 "Citizens Academy Graduation 2018"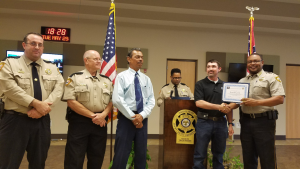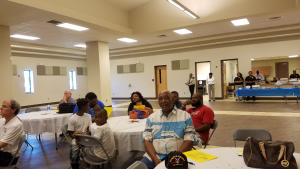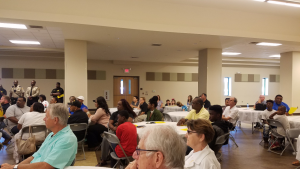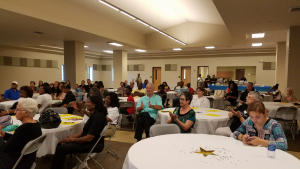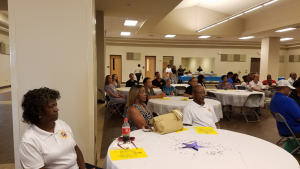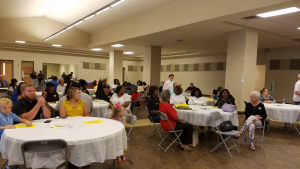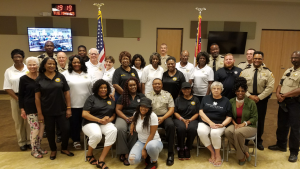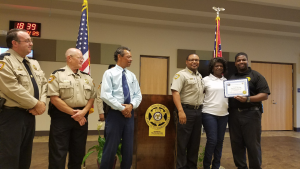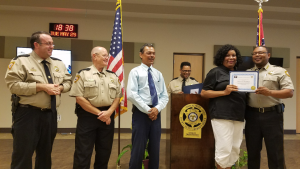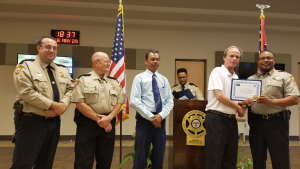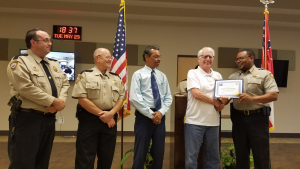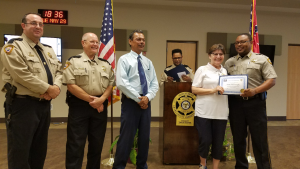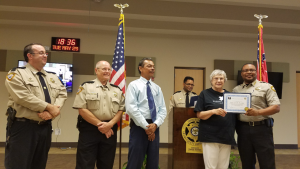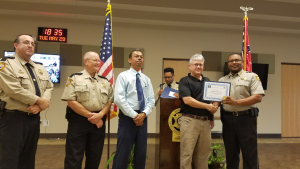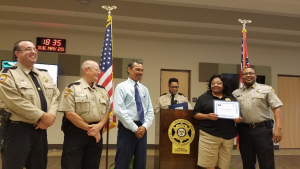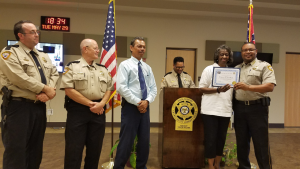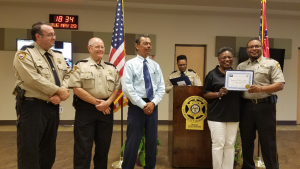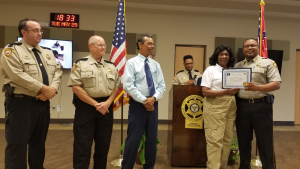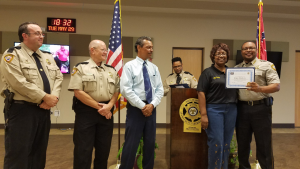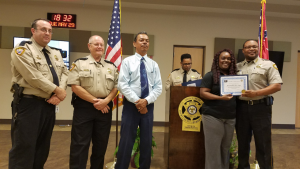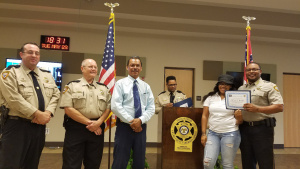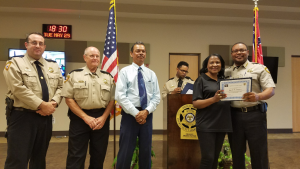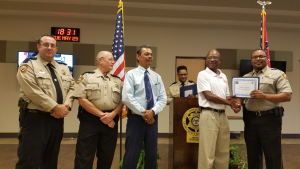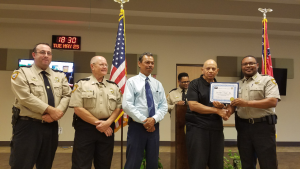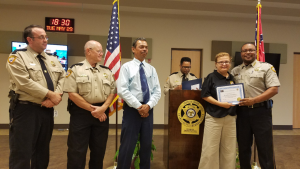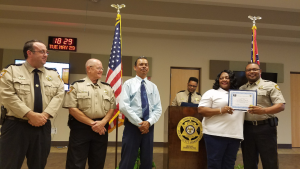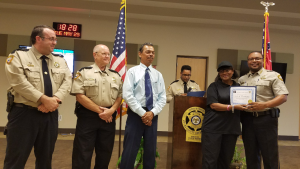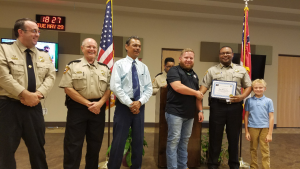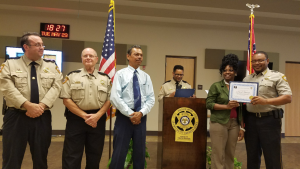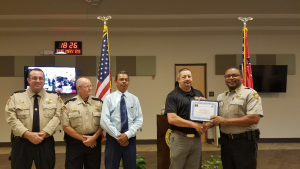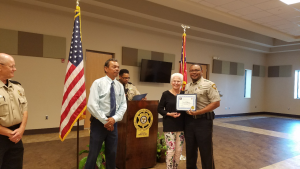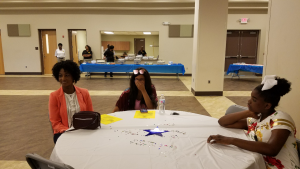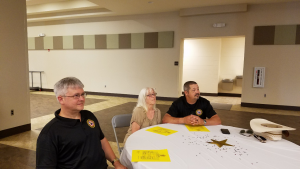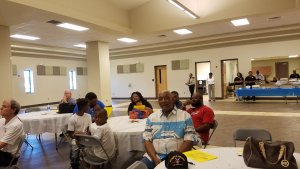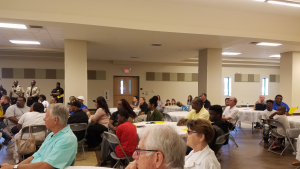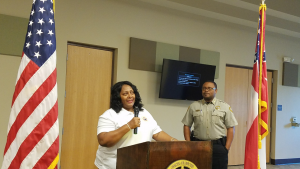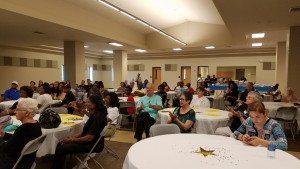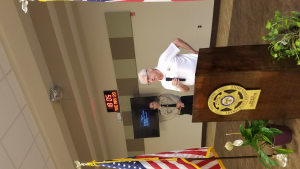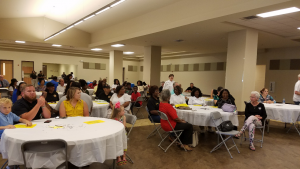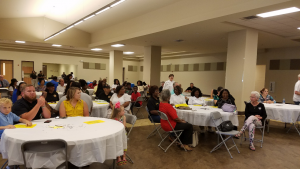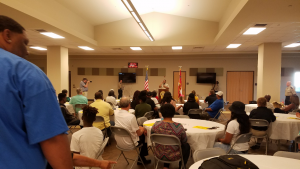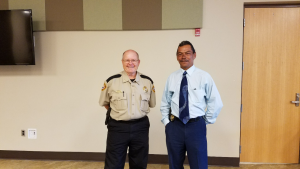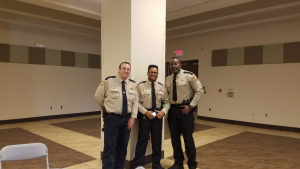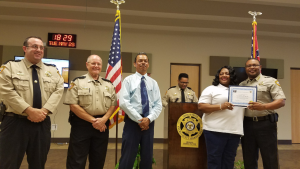 "Career Fair 2018"