Neighborhood Watch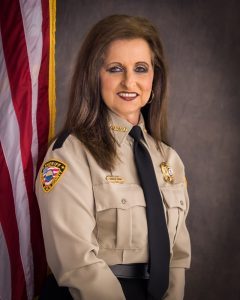 People Helping People to Prevent Crime
 Neighborhood Watch is a program aimed at reducing crime in the community. It involves getting to know one's neighbors and introducing them to the concept of Neighborhood Watch – that is, good neighbors working together, alert to the potential of crime and willing to look out for one another's interests.
Neighbors working together through Neighborhood Watch can combat crime in their area the most effective way – before it starts. Through the active participation of citizens in crime prevention, Neighborhood Watch provides a means of reducing the opportunity for crime to occur. Citizens are taught how to make their homes less inviting as a target for thieves; how to participate in Operation Identification, making their personal property less desirable to burglars; and, how to be alert to suspicious activity in their neighborhoods.
Very few people are in a position to protect their homes and property all of the time. Vacation, business and shopping trips, or even an evening out will leave home unattended and vulnerable to theft. The Neighborhood Watch program will provide a sense of security for individuals or families who leave their homes for any length of time. The program will also help to co-ordinate the efforts of the police and the community in tracking down criminals. Strong community involvement is encouraged because neighbor unity can deter crime. Neighbors joined together do help correct situations that threaten their peace and safety.
Involvement
For more than twenty years, the Adams County Sheriff's Office has offered support to the Adams County Neighborhood Watch program, coordinating meetings, providing signage, and crime prevention instruction. More recently the Adams County Sheriff's Office has added the Neighborhood Watch Safety Tips and links to downloadable program materials to our this website and to our Facebook page. Soon, we will add an email and phone message alert register to our website to further update our communications with our citizens.
To form a Neighborhood Watch program in your neighborhood, call Karren Ewing at The Adams County Sheriff's Office at 601-442-2752 ext. 8348.
The Adams County Sheriff's Office believes that Neighborhood Watch will result in preventing crimes, and we are grateful for your support.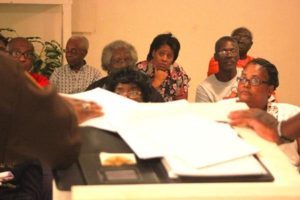 Click Here for Home Safety Tips
SEARCH AND RESCUE
The Adams County Search and Rescue Team comprises a team of approximately 30 volunteers from all around Adams County.  The SAR Team works along side the Adams County Sheriff's Office on cases involved missing persons, extreme situations where people and animals are in danger and on patrol of the Mississippi River.  The Adams County SAR Team not only patrols the Mississippi side of the Mississippi River, but the Louisiana banks as well.  Members of the SAR Team are on call 24/7 for any emergency that may arise.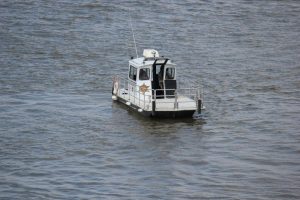 Employing the use of an all purpose boat that can not only handle the deepest currents of the Mississippi River, but also the shallow bank waters along the neighboring states' shores.  The SAR Team's Command Center is fully outfitted to be an operational base used by law enforcement officers and volunteer SAR Team members.
---
ADAMS COUNTY SHERIFF'S OFFICE HELICOPTER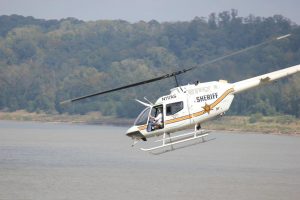 The Adams County Sheriff's Office helicopter has been a mechanical member of the office since the 1980s. Through the volunteered time of two experienced pilots, Adams County citizens are better protected through aerial search and rescue and surveying methods. Pilots are on hand in case of emergency situations such as this year's Mississippi River flooding and missing persons cases. The Sheriff's Office uses its air surveillance resources to obtain photographic evidence for any case being investigated by the Sheriff's Office. The ability to take to the air also allows the ACSO to offer protection and continued monitoring to extreme sports enthusiasts who compete and participate in events such as Natchez's annual Phatwater Kayak Challenge and Great Mississippi River Balloon Race.
---
---
 Adams County Litter Control
Efforts to curtail citizens from breaking solid waste and litter laws include patrolling areas near known illegal dumping sights, installing cameras near these areas, fines, and arrests for illegal dumping and littering.
Adams County Solid Waste Drop Off Sites
228 Foster Mound Road, Natchez, MS
Drive to waste sight is immediately beyond Foster Mound Volunteer Fire Department.
Open: Monday, Tuesday, Wednesday, Thursday & Saturday 8am -5pm
Closed: Friday and Sunday
Accepts Household Garbage, Tires, and Limbs
511-A Kingston Road, Kingston, MS
Turn off Kingston Road at Kingston Community Center, a little over 8 miles from 61 South.
Waste sight is located behind Community Center (Old Kingston Schoolhouse).
Open Monday, Tuesday, Wednesday, Friday 12pm-7pm
Closed Thursday
Open Saturday 7am-7pm
Accepts Household Garbage and Tires