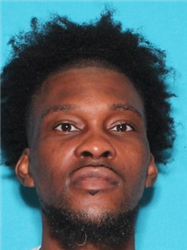 Watson, Carey Jerome
Address: 1048 Old Roxie Rd NW (not at this address)
Employer: Taco Bell
DOB: 10/11/1991
Gender: M
Hair: Black
Eyes: BROWN
Height: 5'10
Weight: 170
Race: W
Watson was convicted 11/02/2015 in Adams Co. on the charge of Child Fondling §97-5-23(1).
Watson is registered in Franklin County at 1048 Old Roxie Rd NW, Roxie, MS 39661-5010.
Franklin Co Sheriff's Office is aware that Watson is not living at that address.  Watson has been living at his mother's address in Adams County, Natchez, MS. (25-1/2 E. Woodlawn) A charge that he has been arrest for by ACSO an awaiting court.  He is not supposed to be at this address.